No win, no fee severe burns & scalds compensation claims
No win, no fee
Be represented by a highly-experienced serious burns injury lawyer at no upfront cost to you. Under our No Win No Fee agreement you only pay a pre-agreed percentage of the compensation awarded if your case is successful.
Life-affecting injuries
Life-affecting injuries
Severe burns and scalds are often some of the most painful and life-affecting injuries as they can result in permanent scarring and disfigurement, causing significant psychological distress.
Damage can be caused not only to the skin, but also to nerves, tendons, ligaments and muscles, reducing mobility and leaving people facing long periods of recovery. In severe cases, this can lead to the loss of limbs.
Complications can also lead to issues related to heart conditions, organ failure, blood pressure, infections and sepsis.
Depending upon the severity of the injuries suffered, surgery may be required. This could range from surgery to repair ligaments or muscles to cosmetic surgery. Lifelong camouflage makeup may also be required.
If you or a member of your family has suffered serious burns as a result of the actions of others, Hudgell Solicitors may not only be able to help you claim compensation, but also secure vital help towards your treatment and recovery.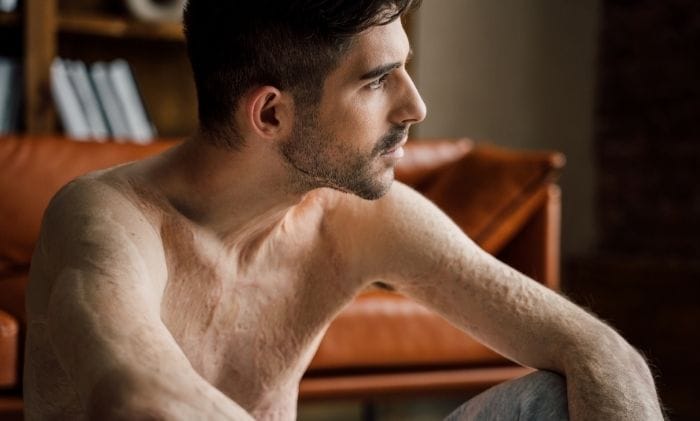 Specialist serious injury support
Specialist serious injury support
At Hudgell Solicitors, we pride ourselves on providing a complete package of support to people who suffer serious burns, ensuring the full focus is placed on helping them make the best possible recovery.
Our team works with specialist rehabilitation experts and medical advisors, which enables us to provide our clients with all the support they need throughout the process of their claim and beyond.
We pledge to offer:
Immediate practical help – Dealing with immediate practical issues, from speaking to police, insurers and employers to assisting with probate.
Medical assessments and treatment – We will work to arrange treatment, rehabilitation and mental health support.
Buddy support – Where possible we introduce clients to 'buddies' – others who have suffered similar injuries and experienced the 'journey' to recovery.
Financial assistance – We always seek early interim payments to provide the support required, and signpost clients to charitable funds.
Pro Bono support – Our lawyers are willing – and encouraged- to use their expertise and contacts to make life easier for clients beyond litigation: from helping with benefits appeals and employment advice, to inquest representation.
Support with a long-term focus – Not only do we focus on securing the highest possible damages settlement, we provide access to independent investment advice after settlement to make sure compensation has its maximum impact.
Our serious burns experience
Our serious burns experience
The majority of serious burns cases we see at Hudgell Solicitors are suffered through accidents at work. These can include:
Accidents in commercial kitchens such as restaurants and bars.
As a result of handling or moving chemicals.
Accidents in the construction industry.
Burns as a result of medical negligence.
We have also represented clients who suffered serious burns as a result of:
Road traffic accidents – contact with hot liquids or flames.
Faulty gas and electric products or appliances.
Contact with chemicals used in treatments at hair salons.
Exposure to chemical solutions during surgical procedures.
Errors by surgeons when using a diathermy treatment tool.
School chemistry lessons.
Accidents in care homes.
Accidents in nurseries.
Hot drinks being spilled on airplane.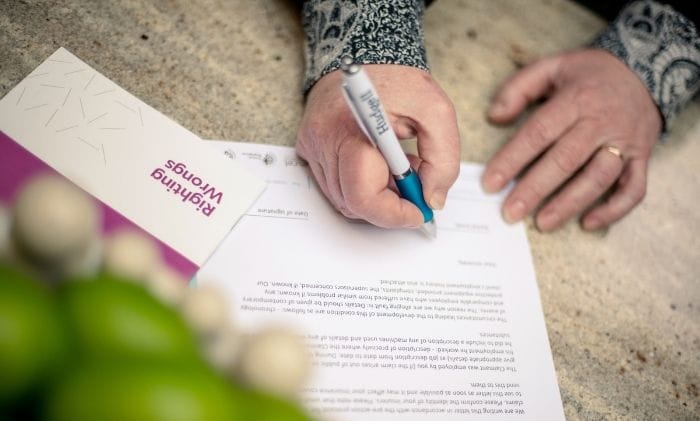 Our client stories
Client stories
Ensuring you get the Serious Injury compensation you deserve
How to make a serious injury claim
How to make a claim
Make a claim in seven easy steps
Step 1
Free Initial Advice
Call us, request a callback or complete our online claim form and we will assess whether we think you have a claim.
Step 2
Funding
We will help you to decide how best to fund your claim. Usually we will be able to offer you a No win, No fee agreement.
Step 3
Rehabilitation
We will arrange an Immediate Needs Assessment and invite your opponent's insurers to fund any treatment or further support that you require.
Step 4
Letter Of Claim
We will send a letter to your opponent with details of your claim, setting out why we think they are at fault.
Step 5
Obtain Medical Records & Medical Reports
We will request copies of your medical records and instruct a medical expert to prepare a report about the extent of your injuries.
Step 6
Prepare Claim Valuation
We will put together a schedule of loss setting out the losses you have incurred and the extent of the injuries you have sustained.
Start your claim today
Feel free to give us a call or begin your claim online
Our client reviews
Our client reviews
We're always committed to getting the optimum outcome for you.
We were put in touch with Hudgell Solicitors through the Advocate to represent us on a pro-bono basis. They assigned Iftikhar Manzoor and he has been fantastic- very down to earth and easy to talk to. Any queries are answered quickly, and there seems to be a real understanding of concerns raised regarding the inquest of a close family member. We are so very grateful of the support they have given us so far, and extremely confident in their ability to achieve the result we hope for.
I wholeheartedly recommend the services of Hudgell Solicitors. Iftikhar Manzoors exceptional handling of our daughter's inquest showcased unwavering kindness, respect, and diligence. They provided invaluable emotional support throughout the process and, with dedication, secured the conclusion necessary for justice. Choosing Hudgell Solicitor is a decision you can trust for compassionate and effective legal representation"
Been speaking with a lovely lady called Karolina Jedrych, she has helped me with my first Steps , making sure I'm well informed and understanding what's happing along the way. Made me feel at ease and confident that I have chosen this team to help me . Thank you very much
The lady who is assisting me with my case is very helpful and understanding her name is karolina I would recommend this company without hesitation many thanks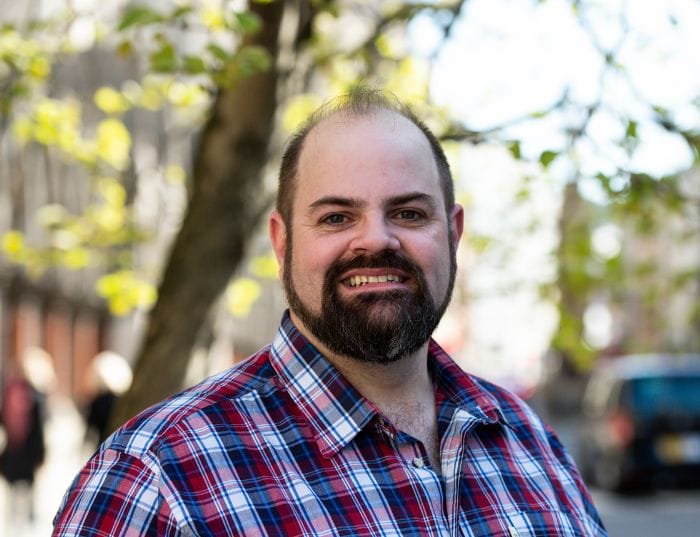 See more
FAQs
FAQs
Did my employer leave me at risk of suffering burns?
Should you suffer a burn injury at work, our lawyers will consider whether your employer has breached its duty of care. Under health and safety laws, employers must not only identify activities which could cause injury, but take steps to remove hazards, or reduce the risk.
How much compensation will I receive for a severe burns injury?
The amount of compensation will depend on a number of factors, such as the severity of injury suffered (physical and psychological impact), any treatment and rehabilitation required, the impact on your ability to work and earn (loss of earnings), and impact on loved ones who may need to care for you and support you.
In cases where injuries are suffered at work, compensation figures are impacted by the level of negligence, which can be split between employee and employer. In cases where it is accepted an employee was at some level of fault themselves, damages can still be secured, but often at a lower figure. However, this is not always the case, and Hudgell Solicitors have secured many settlements at full (or 100%) liability: meaning the employer is completely at fault.
How long will it take to settle my serious burns compensation claim?
It is difficult to place a timeframe on a serious burns compensation case, as many factors contribute, including whether the defendant is willing to accept fault, or chooses to challenge the claim. It is why our team at Hudgell Solicitors is committed to providing immediate support, such as practical support to make life at home easier.
We also work hard to reach agreements over interim compensation payments, which help people to cope with immediate financial difficulties while a claim is ongoing. Our teams will also ensure your rehabilitation is a priority at all times.
How long after my injury do I have to make a claim?
There is a time limit to make a claim so it's best to act as quickly as possible. Normally you have three years from the date of your accident or from the date you realised your condition was a result of your accident.
If you were under the age of 18 when you had the accident, you'll have three years from your 18th birthday to make a claim.
Speak to one of our advisors
"*" indicates required fields
Meet our serious injury lawyers
Our lawyers
Local lawyers at the heart of your community
Advice
Advice
Expertise. Trust. Authority
View All
In this "Self-identity after acquired brain injury blog" I will cover: What is self-identity My experiences of self-identity pre/post brain injury My advice to others. Self-identity is a combination of personality traits, abilities, physical attributes, values, interests, social roles etc. that you have specifically selected to identify yourself. Overall, it is how you define yourself […]
In this, the next of his blog series, Hudgell Solicitors Ambassador and P.A.U.L for Brain Recovery founder Paul Spence continues to share insight into life with acquired brain injury… In this "Self-Care after brain injury" blog I will cover: What is self-care My experiences of self-care pre/post brain injury My advice to others. The World […]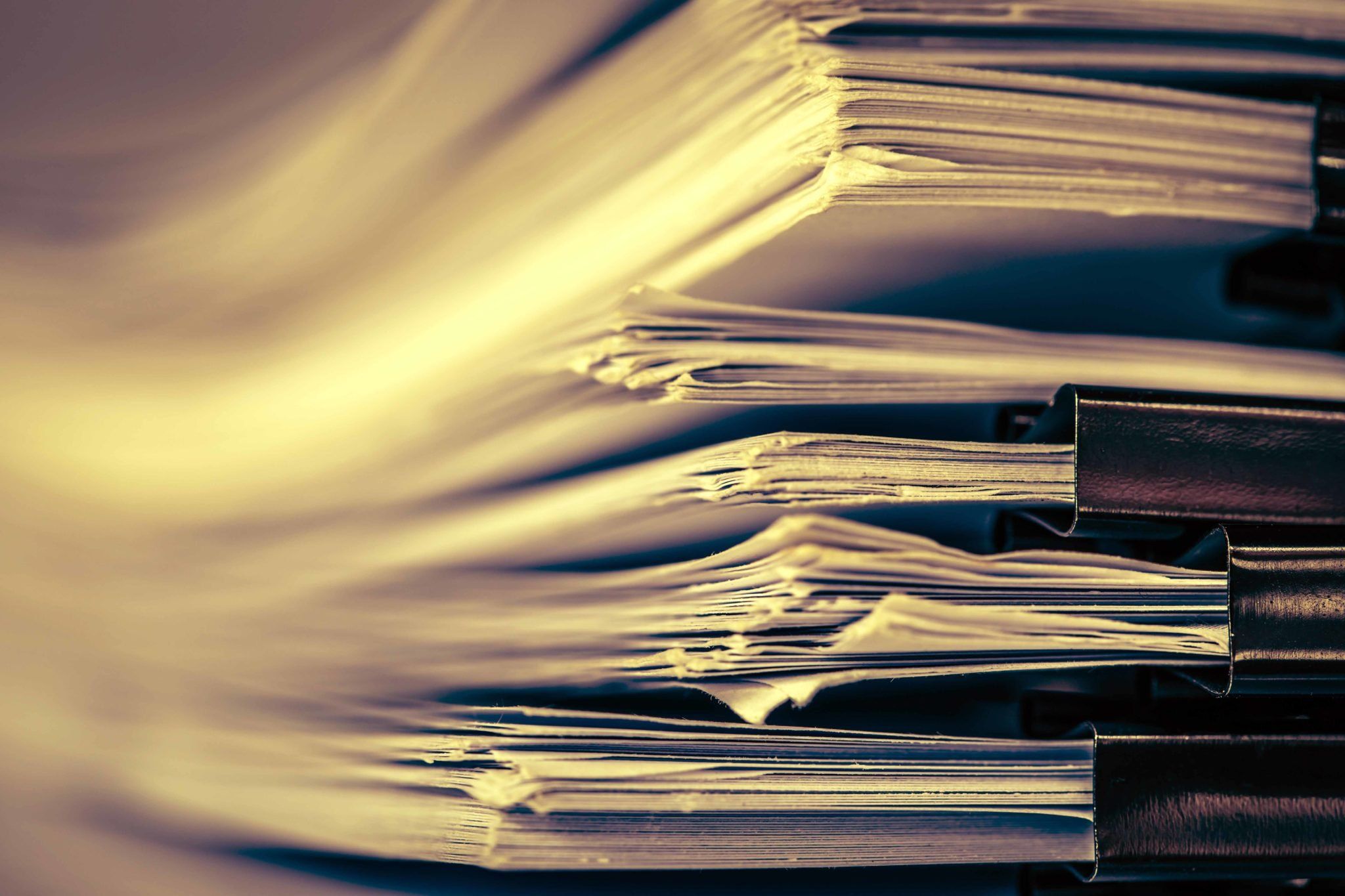 The simple answer is yes, you can. It is important that your solicitor has the relevant experience and expertise to deal with your claim, and that you feel confident they are working in your best interests at all times. When finding yourself in need of legal advice, you quite rightly expect an excellent service from […]
Get in touch
Feel free to give us a call or begin your claim online