No win, no fee multiple injury (polytrauma) compensation claims
No win, no fee
Be represented by a highly-experienced multiple injury lawyer at no upfront cost to you. Under our No Win No Fee agreement you only pay a pre-agreed percentage of the compensation awarded if your case is successful
Multiple injury compensation claims
Multiple injury compensation claims
Someone who has suffered multiple traumatic serious injuries to the body will often need to be treated at a major trauma centre where they can receive specialist consultant led care.
Multiple injuries are often referred to as "polytrauma" by medical specialists and can include serious fractures, head injuries, burns and damage to and loss of internal organs.
The most common causes of multiple injuries are road traffic accidents, motorcycle accidents, falls from heights and accidents at work.
Often these injuries can be complex and complicated which can lead to serious and long term impairment. Rehabilitation needs can be significant and individuals often need a high level of acute and continued care to support independent living.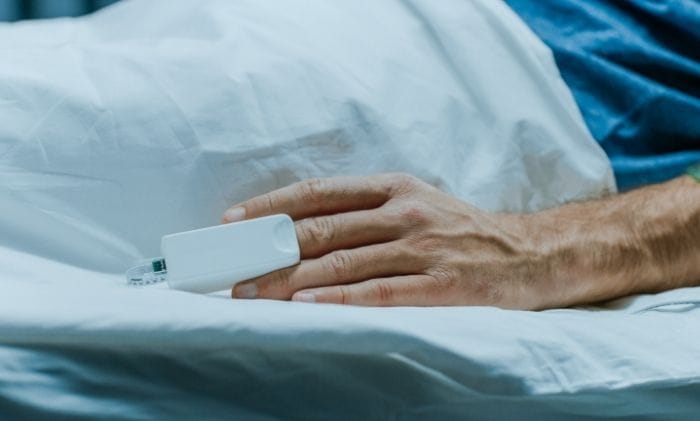 Specialists in multiple injury claims
Specialists in multiple injury claims
When making a claim for multiple injuries through our specialist team at Hudgell Solicitors, you will be provided with immediate support and guidance, whilst our lawyers work to ensure the earliest possible rehabilitation care and financial assistance.
Such support would normally take the form of case management. Our experienced case managers are medically qualified and will identify immediate treatment needs with a view to putting in to place a plan to provide the support you need to help you regain your independence.
Case managers will liaise with NHS practitioners, social services and the local authority as well as private medical providers to ensure that the best care is achieved.
Our solicitors have represented hundreds of clients across England and Wales who have suffered polytrauma injuries for which dedicated packages of long-term financial support, and physical and psychological treatment and care have been secured.
Please download a full copy of our Life Changing Injury Handbook.
Personal support package
Personal support package
We recognise that no amount of compensation can ever turn back the clock in cases involving serious multiple injuries.
This is why our polytrauma compensation lawyers not only focus on maximum possible damages settlements for clients, but at all times strive to secure access to the best treatment, rehabilitation and ongoing support.
A Personal Support Package is put in place for all clients to meet their own individual specific needs, in which our team will:
Put rehabilitation at the forefront of our work – from arranging medical assessments and treatment to rehabilitation, physiotherapy and mental health support.
Provide immediate practical help – such as speaking to employers, lenders and insurers on your behalf and applying for means-tested and non means-tested benefits.
Pursue interim payments – we always seek early interim payments to provide the support required and fund required home adaptations.
Signpost to valuable support – we can we introduce clients to 'buddies' – others who have suffered similar injuries and experienced the 'journey' to recovery – or charities which can provide vital support.
Look after you in the long-term – we provide access to independent investment advice after settlement to make sure compensation supports not just immediate needs, but also over the years ahead.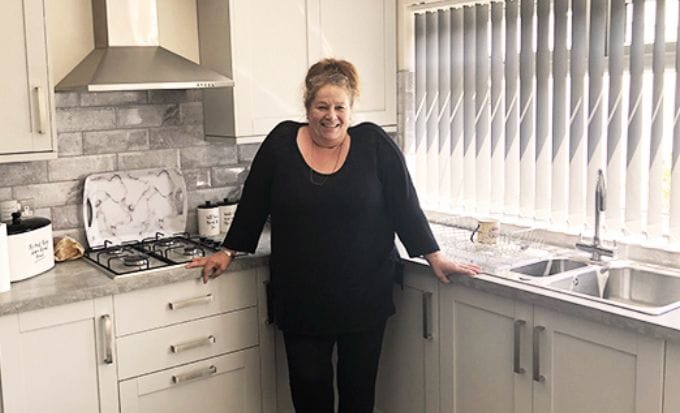 Our client stories
Client stories
Ensuring you get the Serious Injury compensation you deserve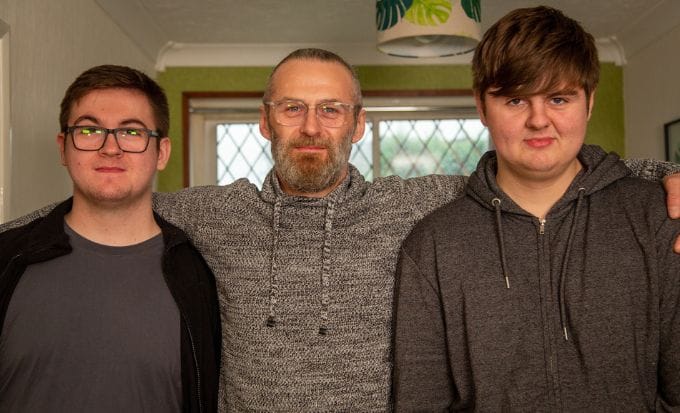 When a car accident brought tragedy and loss to the life of Barrie Steeley, he says trying to look forward to any sort of positive future was impossible. His partner Jennifer, 29, and their six-year-old daughter Kodi were both killed, leaving him as a single father to Morgan, aged four, and Brandon, a 15-month-old baby […]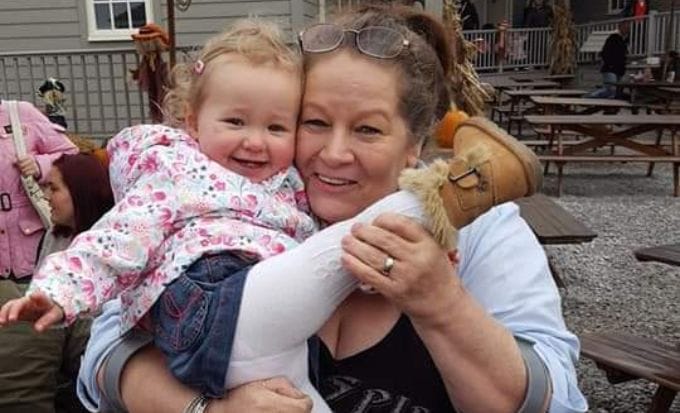 A grandmother who suffered life-changing injuries when in a head-on road accident says the support of her family – and the 'outstanding' help of Hudgell Solicitors – has ensured she has made the best possible recovery. Angela Menzies sustained serious multiple orthopaedic and physical injuries in the accident, which happened in the early hours of […]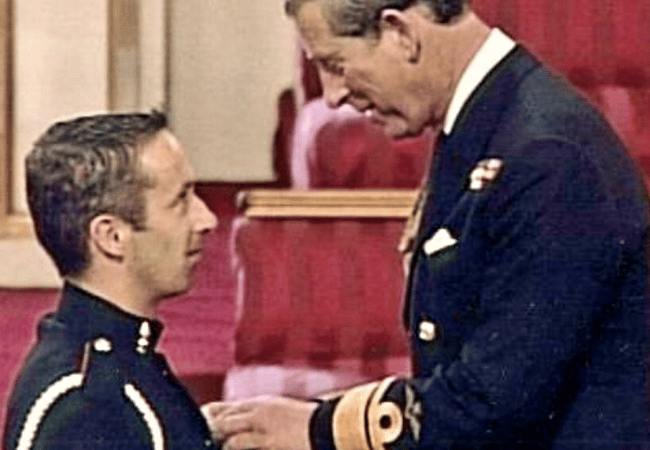 Hudgell Solicitors are supporting a former world champion powerlifter and British Army gunner who says he is now facing his biggest battle after being hit by a drink-driver in France and suffering a brain injury. Michael McDermott was a Bombardier with the Royal Artillery and served in his country in Northern Ireland on two six […]
How to make a polytrauma injury claim
How to make a claim
Make a claim in seven easy steps
Step 1
Free Initial Advice
Call us, request a callback or complete our online claim form and we will assess whether we think you have a claim.
Step 2
Funding
We will help you to decide how best to fund your claim. Usually we will be able to offer you a No win, No fee agreement.
Step 3
Rehabilitation
We will arrange an Immediate Needs Assessment and invite your opponent's insurers to fund any treatment or further support that you require.
Step 4
Letter Of Claim
We will send a letter to your opponent with details of your claim, setting out why we think they are at fault.
Step 5
Obtain Medical Records & Medical Reports
We will request copies of your medical records and instruct medical experts to prepare a report about the extent of your injuries.
Step 6
Prepare Claim Valuation
We will put together a schedule of loss setting out the losses you have incurred, future expenses and the extent of the injuries you have sustained.
Step 7
Negotiate Settlement
We will send all the evidence to your opponent inviting their settlement proposals. If we cannot agree a reasonable settlement, we will prepare court proceedings.
Start your claim today
Feel free to give us a call or begin your claim online
Our client reviews
Our client reviews
We're always committed to getting the optimum outcome for you.
We were put in touch with Hudgell Solicitors through the Advocate to represent us on a pro-bono basis. They assigned Iftikhar Manzoor and he has been fantastic- very down to earth and easy to talk to. Any queries are answered quickly, and there seems to be a real understanding of concerns raised regarding the inquest of a close family member. We are so very grateful of the support they have given us so far, and extremely confident in their ability to achieve the result we hope for.
I wholeheartedly recommend the services of Hudgell Solicitors. Iftikhar Manzoors exceptional handling of our daughter's inquest showcased unwavering kindness, respect, and diligence. They provided invaluable emotional support throughout the process and, with dedication, secured the conclusion necessary for justice. Choosing Hudgell Solicitor is a decision you can trust for compassionate and effective legal representation"
Been speaking with a lovely lady called Karolina Jedrych, she has helped me with my first Steps , making sure I'm well informed and understanding what's happing along the way. Made me feel at ease and confident that I have chosen this team to help me . Thank you very much
The lady who is assisting me with my case is very helpful and understanding her name is karolina I would recommend this company without hesitation many thanks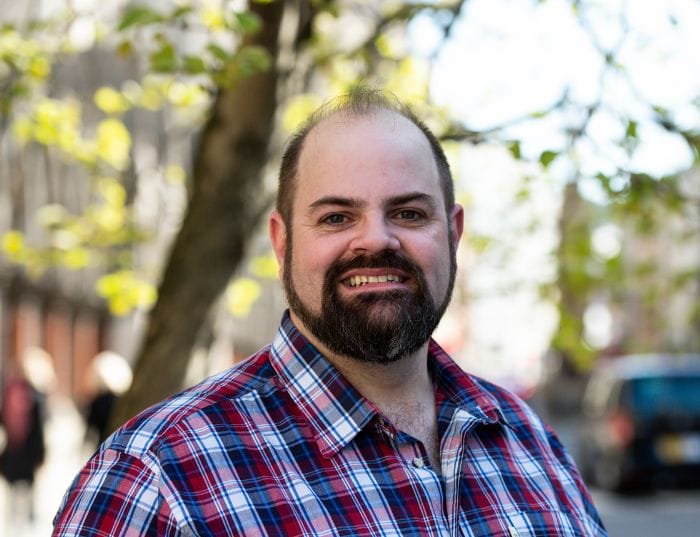 See more
FAQs
FAQs
How do I make a multiple injury claim?
Our expert polytrauma solicitors are highly experienced in supporting families through traumatic times.
We understand you may already be facing the extra worry of financial loss, which is why we offer a free consultation to discuss your options.
Our team always seeks to secure financial and rehabilitation support as soon as possible, and work closely with insurers to agree the earliest possible payments to help cover medical or rehabilitation costs, or the cost of adaptations to homes if required.
We also always seek to reach a settlement without the need for going to court, which happens in the vast majority of our cases.
The first step to making a multiple injury compensation claim is to get in touch. Our expert lawyers will arrange a confidential, no-obligation chat to discuss your circumstances and assess whether or not you have grounds to make a claim.
How much will my multiple injury compensation claim cost?
Multiple injury cases are conducted by Hudgell Solicitors on a "no win, no fee" basis. This means that you will not have to pay any money upfront and there will be no financial risk if your case is unsuccessful.
If your case is successful, you will only be expected to pay a contribution to your solicitor's fees once the case has been resolved. The costs paid are usually a percentage of the compensation awarded and will be agreed upon before your case is started.
Speak to one of our advisors
"*" indicates required fields
Meet our serious injury lawyers
Our lawyers
Local lawyers at the heart of your community
Advice
Advice
Expertise. Trust. Authority
View All
In this "Self-identity after acquired brain injury blog" I will cover: What is self-identity My experiences of self-identity pre/post brain injury My advice to others. Self-identity is a combination of personality traits, abilities, physical attributes, values, interests, social roles etc. that you have specifically selected to identify yourself. Overall, it is how you define yourself […]
In this, the next of his blog series, Hudgell Solicitors Ambassador and P.A.U.L for Brain Recovery founder Paul Spence continues to share insight into life with acquired brain injury… In this "Self-Care after brain injury" blog I will cover: What is self-care My experiences of self-care pre/post brain injury My advice to others. The World […]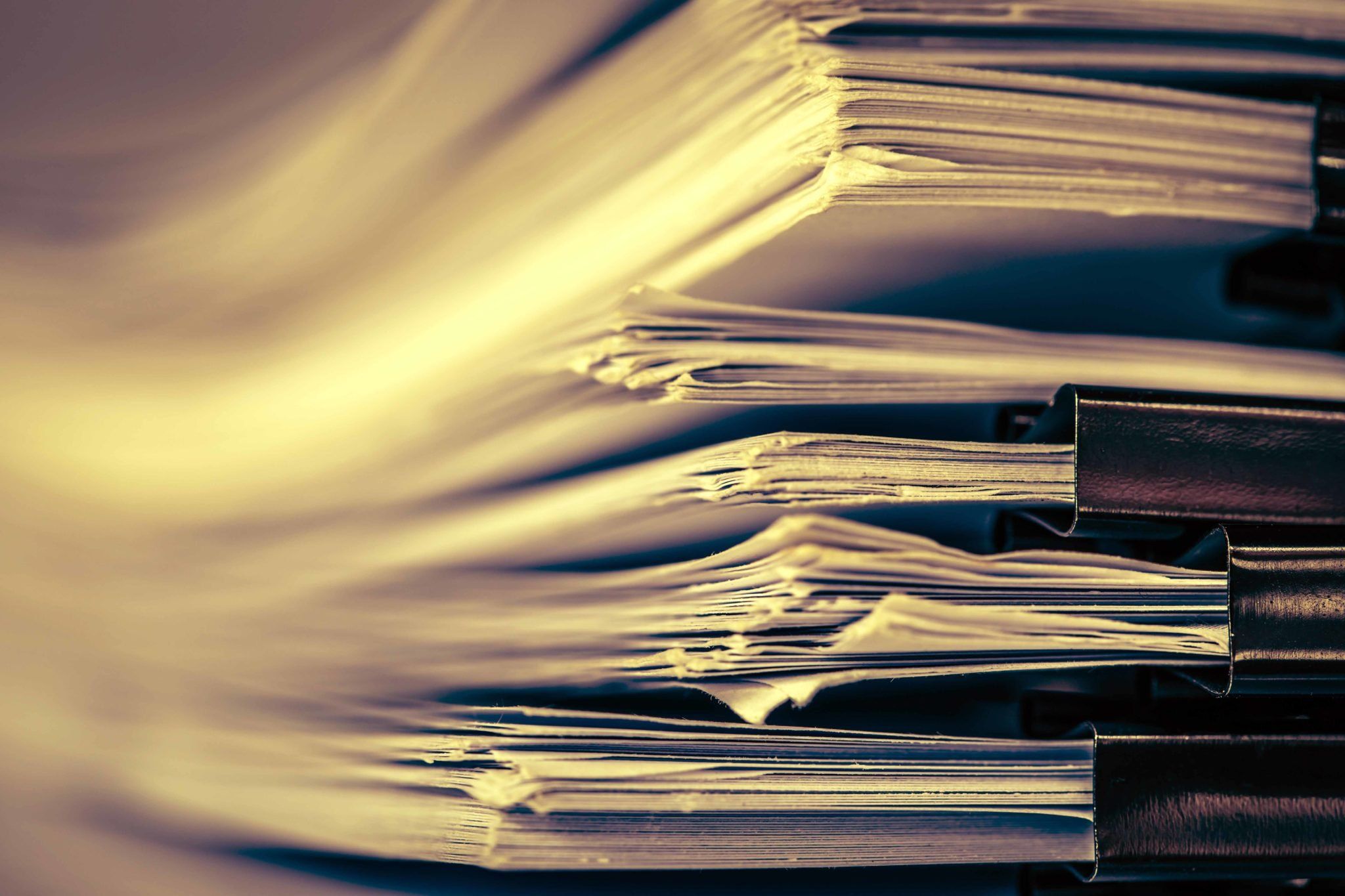 The simple answer is yes, you can. It is important that your solicitor has the relevant experience and expertise to deal with your claim, and that you feel confident they are working in your best interests at all times. When finding yourself in need of legal advice, you quite rightly expect an excellent service from […]
Get in touch
Feel free to give us a call or begin your claim online