No win, no fee motorcycle accident compensation claims
No win, no fee
Be represented by a highly-experienced motorcycle accident lawyer at no upfront cost to you. Under our No Win, No Fee agreement you only pay a pre-agreed percentage of the compensation awarded if your case is successful.
Motorcycle accident compensation claims
Motorcycle accident compensation claims
Motorcyclists are some of the most vulnerable groups on the road, on average 44 bikers are injured every day.
The type of injuries sustained can include physical and psychological injuries. You could receive compensation for injuries including:
Our personal injury lawyers are here to help you understand whether you may be entitled to claim compensation.
It is important to seek legal advice as soon as possible to get the answers you need surrounding the circumstances of your potential claim.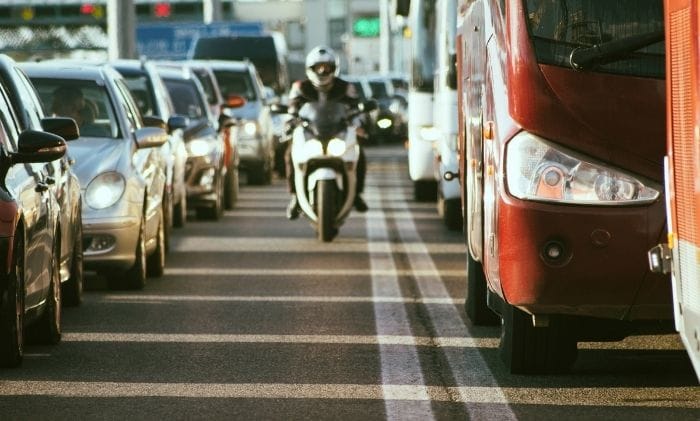 Motorcycle accident specialists
Motorcycle accident specialists
We take all motorcycle accidents seriously, working hard to secure compensation for you and your family. For many people, making a motorcycle accident claim can be a daunting process, so we're here to help by offering professional advice and support throughout.
Our specialist lawyers can help you claim the best possible compensation.
Our lawyers are dedicated to helping with your recovery and gaining access to any rehabilitation or specialist treatment you may need, as we have for Lewis Foster, who suffered a brain injury
The vast majority of our cases are settled successfully for clients without the need to go to court.
We are committed to supporting clients on 'hard to win' cases many other firms refuse to take on.
Making a motorcycle accident claim
Making a motorcycle accident claim
Our dedicated team have helped many clients get the compensation they deserve and we will:
Assess your motorcycle accident claim and gather information, contact any witnesses or obtain police reports if necessary to help support your claim and build up a case.
Assess your medical, rehabilitation, or ongoing support needs. We also liaise with the insurer of the responsible party to make sure that any ongoing medical support or rehabilitation is provided as soon as possible.
Work out your motorcycle accident compensation to cover medical costs, ongoing rehabilitation, damage to your vehicle, and loss of earnings to give you financial stability now and going forward.
Why claim compensation?
Why claim compensation?
A motorcycle accident can be a traumatic event that leaves a lasting impact on your life, and the lives of your loved ones.
If you or a loved one has been involved in a motorcycle accident, compensation can help cover the cost of ongoing care and loss of earnings.
Our experienced personal injury solicitors and lawyers can secure maximum compensation for those injured.
Read how we secured £60,000 compensation for biker Paul Ferris'.
For a free consultation contact us today.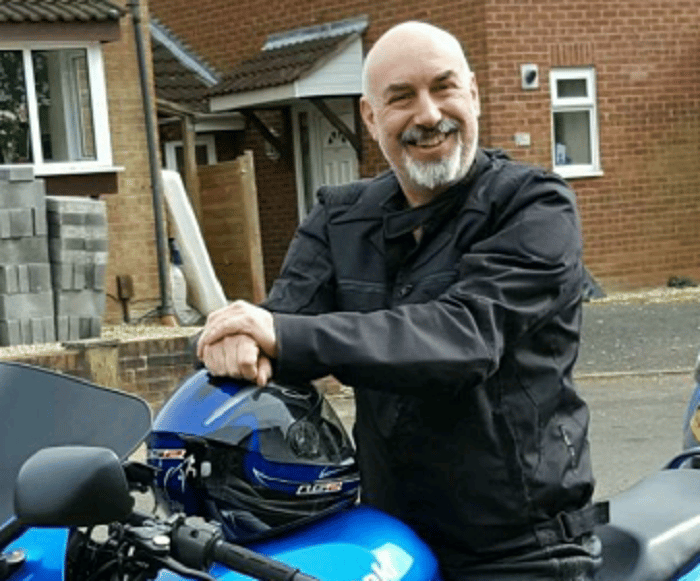 Client stories
Client stories
Ensuring you get the road traffic accidents compensation you deserve
How to make a motorcycle accident claim claim
How to make a claim
Make a claim in six easy steps
Step 1
Free Initial Advice
Call us, request a callback or complete our online claim form and we will assess whether we think you have a claim.
Step 2
Funding
We will help you to decide how best to fund your claim. Usually, we will be able to offer you a No win, No fee agreement.
Step 3
Letter Of Claim
We will send a letter to your opponent with details of your claim, setting out why we think they are at fault.
Step 4
Obtain Medical Records & Medical Reports
We will request copies of your medical records and instruct a medical expert to prepare a report about the extent of your injuries.
Step 5
Prepare Claim Valuation
We will put together a schedule of loss setting out the losses you have incurred and the extent of the injuries you have sustained.
Step 6
Negotiate Settlement
We will send all the evidence to your opponent inviting their settlement proposals. If we cannot agree a reasonable settlement, we will prepare court proceedings.
Start your claim today
Feel free to give us a call or begin your claim online
Our client reviews
Our client reviews
We're always committed to getting the optimum outcome for you.
We were put in touch with Hudgell Solicitors through the Advocate to represent us on a pro-bono basis. They assigned Iftikhar Manzoor and he has been fantastic- very down to earth and easy to talk to. Any queries are answered quickly, and there seems to be a real understanding of concerns raised regarding the inquest of a close family member. We are so very grateful of the support they have given us so far, and extremely confident in their ability to achieve the result we hope for.
I wholeheartedly recommend the services of Hudgell Solicitors. Iftikhar Manzoors exceptional handling of our daughter's inquest showcased unwavering kindness, respect, and diligence. They provided invaluable emotional support throughout the process and, with dedication, secured the conclusion necessary for justice. Choosing Hudgell Solicitor is a decision you can trust for compassionate and effective legal representation"
Been speaking with a lovely lady called Karolina Jedrych, she has helped me with my first Steps , making sure I'm well informed and understanding what's happing along the way. Made me feel at ease and confident that I have chosen this team to help me . Thank you very much
The lady who is assisting me with my case is very helpful and understanding her name is karolina I would recommend this company without hesitation many thanks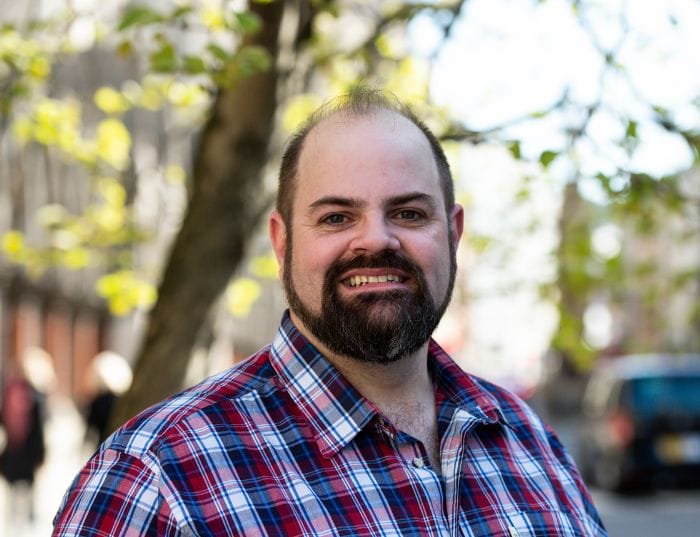 See more
FAQs
FAQs
Do I qualify for a motorcycle accident claim?
If your accident took place within the last three years, and it was it caused by another motorist, there's a good chance you'll have a claim. The best way to find out if you have a claim is to get in touch with our expert team so we can go over your case.
It is also possible to make a claim on behalf of a loved one or relative who was injured in a motorbike accident or involved in a fatal motorcycle accident that was caused by another driver or third-party negligence.
Can I make a claim if a poorly maintained road caused my motorcycle accident?
There can be many causes of road traffic accidents involving motorbikes, the majority of which stem from negligence on behalf of other road users.
But if your motorcycle accident was caused by a pot hole on a poorly maintained road, you may be able to claim compensation – even if there was no other motorist involved.
The UK road network is riddled with potholes, and it's possible to make a claim against local councils in the event of one causing a crash.
If you have evidence to show that a poorly maintained road was responsible for your motorbike crash, we may be able to help you claim compensation.
How much motorcycle accident compensation can I expect?
How much you might receive after a successful motorcycle accident claim very much depends on the particulars of your case.
The amount of compensation calculated will take many factors into account beyond a physical injury. There will likely be damage to your motorcycle, helmet, or other gear, and there could be ongoing medical and rehabilitation costs, as well as loss of earnings and other expenses. There's also the emotional impact on you and your family, and how that will affect your future quality of life.
Your expert motorcycle accident lawyer will take all these elements into account to calculate a fair and realistic compensation claim amount, and will fight on your behalf to make sure you receive what you're entitled to.
Personal injury compensation claims for minor injuries resulting from road traffic accidents changed from May 31, 2021 when reforms came into force which significantly affect the value and conduct of claims under £5,000. However, these new reforms do NOT apply to cyclists, motorcyclists or pedestrians.
Why choose Hudgell Solicitors for your motorbike injury claim?
Choose to make a claim for motorcycle accident compensation with us and you'll benefit from expert legal representation and a comprehensive rehabilitation and support offering.
Our specialist team understands the dangers involved in riding a motorbike on the road and will assess your claim and offer a free, no obligation consultation, so you can start the process with complete confidence and peace of mind.
For more information about how we can help you with a motorcycle accident claim, get in touch today or visit our claim online page.
How do I make a claim after a fatal motorcycle accident?
The vulnerability of bikers means they're much more likely to suffer fatal injuries during an accident than other road users.
At Hudgell Solicitors, we understand the pain and suffering of losing a loved one in a motorcycle accident, and recognise that coming forward to make a claim can be an incredibly difficult process.
Our team will do all they can to secure the compensation you and your family need to begin to move on following such a tragedy, treating your case with the utmost empathy and respect throughout the claims process.
Whenever you're ready to make a claim on behalf of your loved one, we'll be here for you.
What if I didn't get the details of the driver who caused my injuries or they are not insured?
If you've been hit by an uninsured driver, or someone who failed to stop following an accident, you may still be able to make a personal injury claim for the injuries you sustained against the Motor Insurers Bureau (MIB). This is an organisation which deals with claims by victims of accidents where either the offending driver cannot be traced, or, if identified, turns out to be uninsured.
Our team has handled many claims through the MIB, including securing a £22,500 damages settlement for a client left with injuries after an uninsured driver clipped the back of his car, causing it to mount the kerb and crash head on into a lamppost.
Our team also secured compensation for a pedestrian injured when struck by a van which drove off after dragging him to the ground as he was waiting to cross the road.
Speak to one of our advisors
"*" indicates required fields
Meet our motorcycle accident claims lawyers
Our lawyers
Local lawyers at the heart of your community
Advice
Advice
Expertise. Trust. Authority
View All
Whilst riding motorbikes can be a fun and convenient mode of transport, it is a statistically more dangerous way of getting around. If you have been involved in a motorbike accident that has led to an injury, read these six important facts about making a motorcycle accident claim. 1. Motorcycle accidents are often not about […]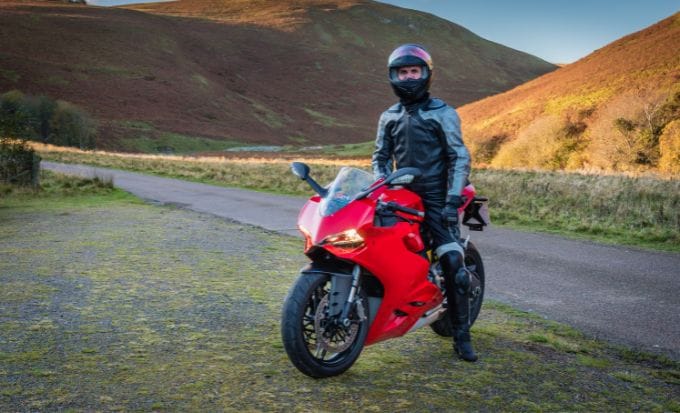 For many riders the arrival of the warmer spring sunshine is the green light for the start of their riding season having in many cases laid up their bike for the winter, which is, understandable to a certain degree given the value of modern bikes along with the inevitable extra risks that winter riding provides. […]
Our expert motorcycle accident lawyers recently secured a damages settlement for a motorcyclist who was knocked off his bike and suffered serious injuries as a car swung out into his path when he was 'filtering' down the outside of standing traffic. It seemed an ideal opportunity to turn the spotlight on the issue – one […]
Get in touch
Feel free to give us a call or begin your claim online