What accident at work claims do we deal with?
Accident at work claim types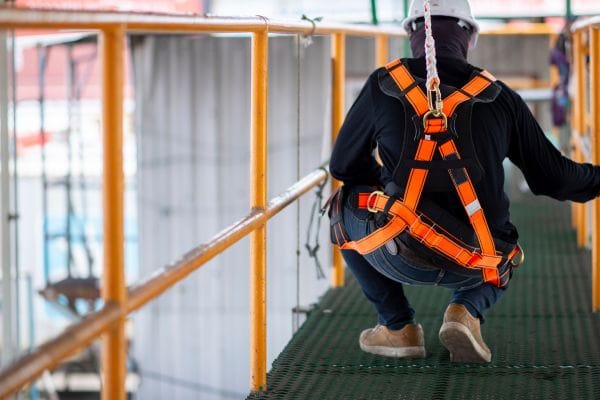 No win, no fee accident at work compensation claims
No win, no fee
Be represented by a highly-experienced accident at work lawyer at no upfront cost to you. Under our No Win No Fee agreement you only pay a pre-agreed percentage of the compensation awarded if your case is successful.
What is an accident at work?
What is an accident at work?
An accident or injury in the workplace could be anything where you've suffered physically.
You may have fallen or slipped, suffered an injury from falling debris on a work site, or sustained a back injury that could have been avoided.
Common claim types are:
Falls and slips at work.
Manual handling claims.
Inadequate training.
Protective equipment claims.
Burns.
Building & construction accidents.
Farming accidents.
Asbestos & mesothelioma compensation claims.
Claiming compensation for a work-related injury can help you get your life back on track by reimbursing you for lost earnings and expenses due to your injury as well as compensating you for your pain and suffering.
Accident at work specialists
Accident at work specialists
We take all accidents at work seriously, working hard to secure compensation for you and your family.
For many people, making a claim can be a daunting process, so we're here to help by offering professional advice and support throughout.
Our specialist personal injury solicitors can help you claim the best possible compensation.
Our solicitors are dedicated to helping with your recovery and gaining access to any rehabilitation or specialist treatment you may need.
The vast majority of our cases are settled successfully for clients without the need to go to court.
We are committed to supporting clients on 'hard to win' cases many other firm refuse to take on.
Making an accident at work claim
Making an accident at work claim
Our experts work to ensure clients receive not only the best possible legal support, but also rehabilitation care and financial settlements.
Claims for injuries or illnesses sustained at work can be complex and need to be led by expert lawyers, such as our team at Hudgell Solicitors.
If you want to pursue an accident at work compensation claim, then you can arrange a free, no obligation consultation to discuss your accident, or you can use our online compensation claims form.
From there, one of our personal injury lawyers will assess the circumstances of your accident and advise as to whether we can help you claim compensation.
Why claim compensation?
Why claim compensation?
If you or a loved one has been involved in an accident at work compensation can help cover the cost of ongoing care and loss of earnings.
Our experienced personal injury lawyers can secure maximum compensation for those injured, as we did for Malcolm Smart.
For a free consultation about your claim, get in touch today.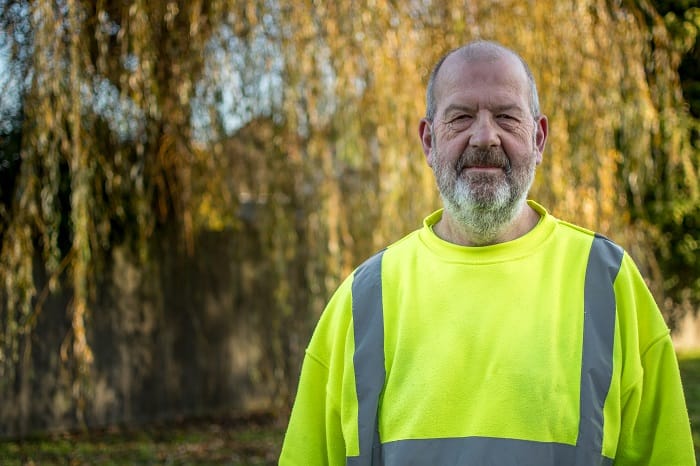 How to make an accident at work claim
How to make a claim
Make a claim in six easy steps
Step 1
Free Initial Advice
Call us, request a callback or complete our online claim form and we will assess whether we think you have a claim.
Step 2
Funding
We will help you to decide how best to fund your claim. Usually, we will be able to offer you a No win, No fee agreement.
Step 3
Letter Of Claim
We will send a letter to your opponent with details of your claim, setting out why we think they are at fault.
Step 4
Obtain Medical Records & Medical Reports
We will request copies of your medical records and instruct a medical expert to prepare a report about the extent of your injuries.
Step 5
Prepare Claim Valuation
We will put together a schedule of loss setting out the losses you have incurred and the extent of the injuries you have sustained.
Step 6
Negotiate Settlement
We will send all the evidence to your opponent inviting their settlement proposals. If we cannot agree a reasonable settlement, we will prepare court proceedings.
Client Stories
Client stories
Ensuring you get the personal injury compensation you deserve
Start your claim today
Feel free to give us a call or begin your claim online
Our client reviews
Client reviews
We're always committed to getting the optimum outcome for you.
We were put in touch with Hudgell Solicitors through the Advocate to represent us on a pro-bono basis. They assigned Iftikhar Manzoor and he has been fantastic- very down to earth and easy to talk to. Any queries are answered quickly, and there seems to be a real understanding of concerns raised regarding the inquest of a close family member. We are so very grateful of the support they have given us so far, and extremely confident in their ability to achieve the result we hope for.
I wholeheartedly recommend the services of Hudgell Solicitors. Iftikhar Manzoors exceptional handling of our daughter's inquest showcased unwavering kindness, respect, and diligence. They provided invaluable emotional support throughout the process and, with dedication, secured the conclusion necessary for justice. Choosing Hudgell Solicitor is a decision you can trust for compassionate and effective legal representation"
Been speaking with a lovely lady called Karolina Jedrych, she has helped me with my first Steps , making sure I'm well informed and understanding what's happing along the way. Made me feel at ease and confident that I have chosen this team to help me . Thank you very much
The lady who is assisting me with my case is very helpful and understanding her name is karolina I would recommend this company without hesitation many thanks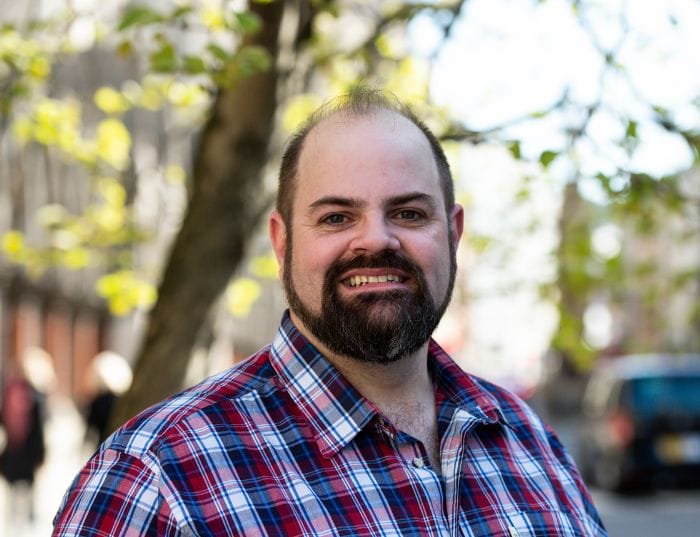 See more
FAQs
FAQs
What type of accidents at work can I claim for?
Your employer has a legal obligation to make sure your workplace is safe, which means that everything from the equipment you use to the training you receive must be up-to-date and in line with health and safety standards.
If these standards are not met and it results in an accident or injury at work, you may be entitled to claim compensation. Examples are:
Building site injuries: Falls from high scaffolding or platforms, serious cuts and/or bruises, being hit by vehicles on site, faulty tools or equipment causing injury, fractured bones, and chemical burns.
Slips, trips, or falls: Due to absent or loose handrails, loose floor coverings, wet floors, a lack of warning signs, inadequate lighting or obstructions left in walkways.
Farm accidents: Involving animals or machinery, exposure to hazardous substances or accidents involving slurry pits, stores, or silos.
Inadequate training: Your employer has a legal responsibility to ensure you are protected in your role which means you must receive full and correct training to prevent avoidable accidents and injuries, for example when using machinery or working at heights.
Manual handling: A lack of training or a failure to carry out risk assessments can lead to back, leg, arm and muscular injuries.
Protective equipment claims: You must be given the right protective equipment (PPE) to protect you from injury when working in both hazardous and conventional working conditions. For example, a hard hat if there is a danger of falling objects, goggles to prevent eye damage and correct gloves to prevent hand burns.
Severe burns claims: Burns and scalds can happen in the workplace and can harm your skin, muscles, and take an emotional toll.
Do I qualify for an injury at work claim?
Generally speaking, you qualify for a claim if you are confident the accident at work was your employer's fault.
This might be due to safety standards, inadequate training, or having the right equipment. If you think your employer failed in their responsibilities and this led to your injury at work, this can constitute grounds for a claim.
Even if the workplace accident was partially your fault, you may still be able to claim.
Although your actions may have contributed to the situation, if the primary fault lies with another party whose actions were the root cause of the accident then you will likely still qualify for an accident at work claim.
How will Hudgell Solicitors help me through my injury at work case?
We can guide you through the whole process of making a claim.
The process starts with gathering evidence of the workplace accident. We will need to know:
Where and when the accident at work occurred.
If there were any witnesses.
What injuries you sustained.
If you require ongoing treatment or rehabilitation.
To help build this evidence, things like documents, site pictures, workplace accident books, and photos of your injury can all be valuable. Our expert accident at work lawyers will also work with you to:
Arrange medical treatment if you haven't already received it.
Assess your loss of earnings through having to be off work.
An injury at work claim usually only goes to court if a case is particularly complex. Most accident at work cases don't need to go to court, but we will be with you throughout the process if it becomes necessary.
Can I be sacked if I've had an accident at work?
Employees have employment protection rights once they have completed two years continuous service.
If your employment is for a shorter period than this and you have any concerns about making a claim talk to us and get our advice.
You have an overall time limit of three years from the date of an accident at work in which to formally issue court proceedings, so talk to us as soon as possible.
What is the average accident at work compensation amount?
Every claim comprises a unique set of factors that will govern how much compensation could be awarded. These can include, but are not limited to:
The severity of your injuries and any long-term effects.
How long you'll be off work to recover and any loss of earnings.
Money spent because of your injury on travel, medication, or childcare.
The time involved in your family or loved ones having to provide care or assistance for you.
We aim to ensure that we recover the maximum compensation that you are entitled to.
Speak to one of our advisors
"*" indicates required fields
Meet our accident at work claims lawyers
Our lawyers
Forklifts are heavy and dangerous pieces of machinery that can cause serious and lasting injuries. In the UK there are around 1,300 forklift truck accidents a year which result in workers needing hospital treatment. These accidents at work can have a massive detrimental impact on the injured person, their family, financial situation, and overall quality […]
Injuries suffered in an accident at work can be life-changing for both the individual and their loved ones, particularly the most serious cases which often occur in workplaces where heavy and powerful machinery is used. Many people worry that seeking compensation from their employer after suffering an injury at work could lead to them being […]
In the UK, a total of 27.3 million working days were lost in the last 12 months due to work-place injuries. New figures from the Health and Safety Executive for 2014/15 also revealed work-related fatalities increased by nine compared with the previous year. A worrying statistic considering the annual reports had shown a downward trend […]
Get in touch
Feel free to give us a call or begin your claim online