Hudgell Solicitors are proud to be accredited by The Law Society
The Law Society Accreditation is only awarded to solicitors who meet the highest level of management and customer service standards.
As accredited solicitors for clinical negligence and personal injury, we are able to display The Law Society logos proudly on our website and inside all of our offices, including the highly regarded Lexcel Accreditation.
Lexcel Accreditation
This is a mark of quality awarded by The Law Society to law firms who demonstrate and maintain the highest levels of management and customer care standards. Re-assessment for Lexcel is carried out annually to ensure we continue to meet required standards of excellence in areas such as client care, case management and risk management.
Legal 500 Leading Firm
The 2016 edition has recommended Hudgell Solicitors as a leading firm in the Yorkshire and Humber region when representing clients in both clinical negligence and personal injury cases.
Hudgell Solicitors also work alongside a number of charities, support groups and legal networks to ensure you get the right advice, care, rehabilitation and financial compensation you deserve, including:
The Brain Injury Group
The Brain Injury Group is a network of specialist brain injury solicitors and support services, providing the complete package of support for brain-injured people and their families.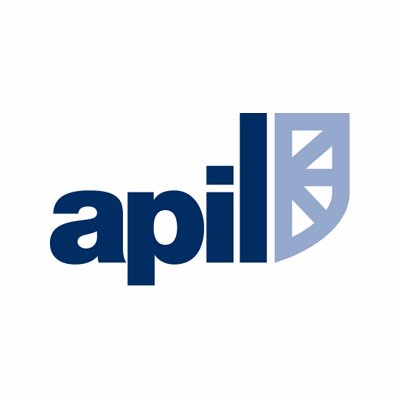 Association of Personal Injury Lawyers
We are a member of the Association of Personal Injury Lawyers, which is an organisation dedicated to improving services for victims of personal injury. Only practitioners who demonstrate expertise and credibility in this field are awarded this certificate.
AvMA — Action Against Medical Accidents
AvMA offer free advice and information to those affected by medical accidents and malpractice, helping to support victims and families in cases of serious clinical negligence. Working closely with the NHS, the government and private health trusts, the AvMA endeavours to improve patient    safety across the healthcare sector.
UKABIF
The UKABIF aims to promote understanding of all aspects of acquired brain injury (ABI) and campaigns for better services in the UK through the provision of education and information, and by providing networking opportunities for professionals and service providers.
Brake
Every 30 seconds someone, somewhere is killed in a road crash. Brake is a UK charity that aims to end the carnage on our roads and supports the victims of serious road traffic accidents.
Headway, the brain injury association
Headway, the brain injury association, is a registered charity set up to give help and support to people affected by brain injury. A network of local groups and branches throughout the UK and Channel Islands offers a wide range of services including rehabilitation programmes, carer support, social re-integration, community outreach and respite care. Following a series of strict assessments, our inclusion on the Headway Head Injury Solicitors list shows our dedication to working within the Headway Personal Injury Lawyers' Code of Conduct, covering areas including legal knowledge, expertise and client satisfaction.
One Punch UK
To raise awareness of the devastation a ONE PUNCH can do. To educate in schools, colleges universities, work place, gyms, etc. the importance of actions and con
Looking to see if you're eligible?
Get in touch for free legal advice