No win, no fee Camp LeJeune claims
No win, no fee
Be represented by a military injury lawyer at no upfront cost to you. Under our No Win No Fee agreement you only pay a pre-agreed percentage of the compensation awarded if your case is successful.
Toxic chemicals in water
Toxic chemicals in water
Thousands of former British military personnel who trained at a US base between the 1950s and 80s and may have been exposed to dangerous and toxic chemicals in tap water could be entitled to claim compensation.
Many people in the US who were exposed to this contaminated water went on to develop serious health conditions.
Anyone "injured" is eligible for compensation if they spent at least 30 days living or working at the base between 1953 and 1987; those 30 days do not have to be continuous. It also extends to their families.
It is important to seek timely legal advice as, under the new US law, claims can only be brought within a two-year timeframe from 10th August 2022.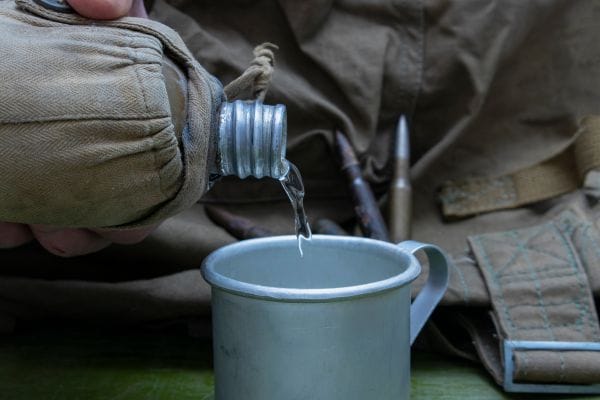 Contamination linked to cancers
Contamination linked to cancers
It's believed the contaminated water is responsible for causing numerable cancers as well as Parkinson's disease, renal failure and more.
Some of the illnesses linked to toxic tap water at Camp Lejeune include:
Adult leukaemia
Bladder cancer
Kidney cancer
Liver cancer
Oesophageal cancer
Lung cancer
Multiple myeloma
Non-Hodgkin's lymphoma
Parkinson's disease
Research suggests thousands of British servicemen were stationed at the camp on training exercises between 1953 and 1987.
In 1973 alone it was recorded that 800 members of the British Royal Marine 40 Commando Group were at the base.
Specialist military injury solicitors
Specialist military injury solicitors
Our dedicated team of military claims solicitors are experienced in securing compensation for members of the British Armed Forces who suffer injuries and illness caused through serving with the British Army, the Royal Navy, the Royal Air Force and the Reserve Forces.
Anyone who suffers injury or illness caused by their military service may be entitled to compensation, but it is important to seek expert legal advice and ensure any damages claimed are fully reflective of the impact of suffering and loss experienced.
Our military injury team will consider the full details of your individual case to provide clear advice as to the best route to claiming suitable compensation.
If you or a member of your family has suffered an illness by serving at Camp Lejeune, or if you have lost a loved one who was based or trained there, you may have a right to seek compensation.
Our client stories
Client stories
Stories related to military injury
How to make a military injury claim
How to make a claim
Make a claim in six easy steps
Step 1
Free Initial Advice
Call us, request a callback or complete our online claim form and we will assess whether we think you have a claim.
Step 2
Funding
We will help you to decide how best to fund your claim. Usually, we will be able to offer you a No win, No fee agreement.
Step 3
Letter Of Claim
We will send a letter to your opponent with details of your claim, setting out why we think they are at fault.
Step 4
Obtain Medical Records & Medical Reports
We will request copies of your medical records and instruct a medical expert to prepare a report about the extent of your injuries.
Step 5
Prepare Claim Valuation
We will put together a schedule of loss setting out the losses you have incurred and the extent of the injuries you have sustained.
Step 6
Negotiate Settlement
We will send all the evidence to your opponent inviting their settlement proposals. If we cannot agree a reasonable settlement, we will prepare court proceedings.
Our client reviews
Our client reviews
We're always committed to getting the optimum outcome for you.
We were put in touch with Hudgell Solicitors through the Advocate to represent us on a pro-bono basis. They assigned Iftikhar Manzoor and he has been fantastic- very down to earth and easy to talk to. Any queries are answered quickly, and there seems to be a real understanding of concerns raised regarding the inquest of a close family member. We are so very grateful of the support they have given us so far, and extremely confident in their ability to achieve the result we hope for.
I wholeheartedly recommend the services of Hudgell Solicitors. Iftikhar Manzoors exceptional handling of our daughter's inquest showcased unwavering kindness, respect, and diligence. They provided invaluable emotional support throughout the process and, with dedication, secured the conclusion necessary for justice. Choosing Hudgell Solicitor is a decision you can trust for compassionate and effective legal representation"
Been speaking with a lovely lady called Karolina Jedrych, she has helped me with my first Steps , making sure I'm well informed and understanding what's happing along the way. Made me feel at ease and confident that I have chosen this team to help me . Thank you very much
The lady who is assisting me with my case is very helpful and understanding her name is karolina I would recommend this company without hesitation many thanks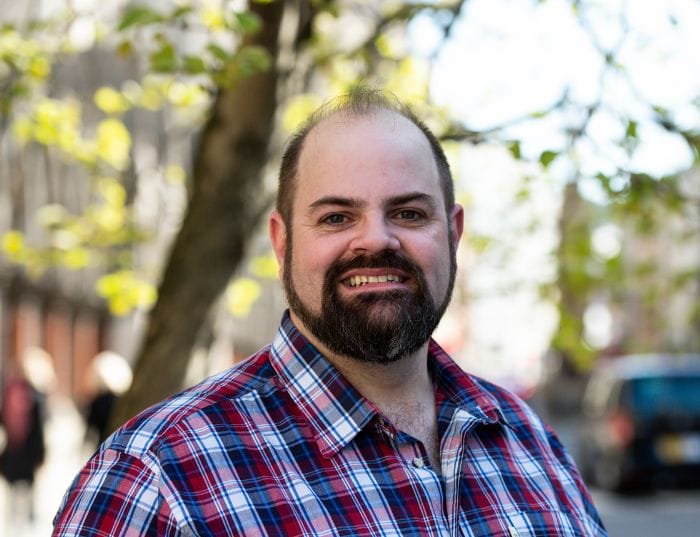 See more
FAQs
FAQs
What was Camp Lejeune toxic water exposure?
In the US, around 71,000 Camp Lejeune victims have already filed for disability claims.
Camp Lejeune was established in September 1941 as a base for marines and sailors to train. It's estimated that, over a 34-year period, almost a million people were exposed to the local toxic water supply.
What is the PACT Act that paves the way for Camp Lejeune compensation claims?
In 2022 the US president signed the PACT Act, which includes the 'Camp Lejeune Justice Act', allowing military personnel, their family members and civilians to seek restitution from the U.S Government, regardless of which country they now live in.
This action is available to individuals exposed to contaminated water for at least 30 days, regardless of whether they are veterans, family members or civilians.
Primary carers, including spouses and children of the individuals who were directly exposed, can sue for damages on behalf of the poisoned. Even if the carers were not poisoned themselves and loved ones have since died, they can now seek compensation.
What is the timeframe of the recognised exposure at Camp Lejeune?
Recognised victims must have worked or lived on the base from 1953 to 1987 for 30 days or more.
Do the 30 days spent at Camp Lejeune base have to be consecutive?
No. As long as the time spent on Camp Lejeune adds up to 30 days, the victim is eligible.
How long do victims of toxic water exposure at Camp Lejeune have to submit a claim?
Victims can submit their claim for two years from the date of enactment of the Pact Act which came into effect on 10th August 2022.
What if the victim is deceased?
Family members can still make a claim.
How can Hudgell Solicitors help?
Hudgell Solicitors are a legal firm at the forefront of fighting injustice, no matter how long ago it occurred.
We have helped more than 50 former subpostmasters clear their names at the Court of Appeal; victims of what is now recognised to have been the biggest miscarriage of justice in UK legal history between 2000 and 2014.
Read more here: Post Office Horizon Scandal
We will put your interests first, ensuring the most appropriate and effective legal specialists are handling your claim delivering the justice you deserve.
We will provide:
Free, no-obligation consultation to help assess your claim and decide upon the best legal route
An honest assessment of your case which will be handled with discretion and sensitivity
Regular updates on the progress of your claim
Clarity on our costs and the 'no win, no fee' arrangement
Are Hudgell Solicitors experts in seeking compensation claims abroad?
We have many years of experience successfully representing clients seeking compensation for injuries while working abroad due to negligence or breach of duty on the part of employers or one of their agents, subcontractors, or employees.
Our solicitors will make the claims process simple and, where necessary, work closely with a trusted network of US experts to make sure you are fully compensated for your injuries and loss.
Our injuries abroad team is led by Paul McClorry, who works with a network of US lawyers and experts to ensure you have professional legal representation in US state courts.
Mr McClorry is co-chair of the American Association for Justice's International Practice Section, enhancing Hudgell Solicitors' ability to provide clients with the highest US legal expertise.
The AAJ is an association of personal injury lawyers acting for claimants in American courts.
Download Paul McClorry's insightful information sheet on Camp Lejeune Compensation Claims.
Meet our military injury lawyers
Our lawyers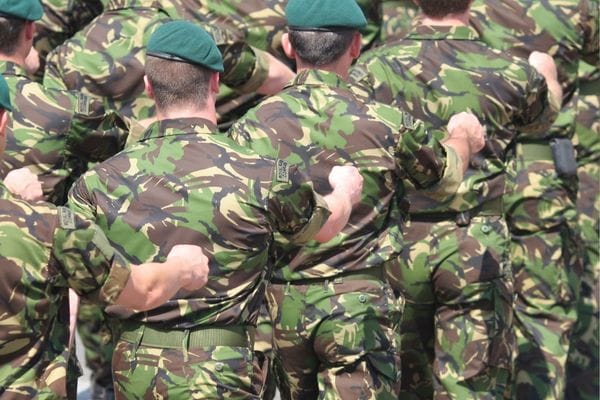 A historic piece of legislation which was signed by President Joe Biden earlier this year has been making the headlines in the United States. It relates to the causes of cancers and other serious illnesses – through contaminated water supplies – in former servicemen and women who were stationed at the Camp Lejeune US Marine […]
Get in touch
Feel free to give us a call or begin your claim online