No win, no fee stillbirth & neonatal negligence claims
No win, no fee
Be represented by a highly-experienced birth injury lawyer at no upfront cost to you. Under our No Win No Fee agreement you only pay a pre-agreed percentage of compensation awarded if your case is successful.
A need for answers
A need for answers
Losing a baby during pregnancy, birth or in the first weeks of their life is a heart-breaking and distressing experience that can have a long-lasting impact on all involved.
Sadly, bereaved parents can sometimes be left feeling their baby's death could and should have been avoided, and that the medical care they received fell short of expected standards.
Such a loss can have a huge psychological impact on all involved. It can affect relationships, work, health and mental well-being. Mothers can also suffer physical injuries too.
In instances like this, when questions need to be asked, our team of stillbirth and neonatal death claims specialists can provide a key supporting role to grieving parents.
We can support parents in terms of how to make a complaint about their care and, if needed, ensure a thorough investigation is held into what happened and why, as part of the compensation claims process.
Read how our legal team highlighted errors during scans which led to the failure to spot that baby Samuel had not grown for five weeks. He died a week before he was stillborn.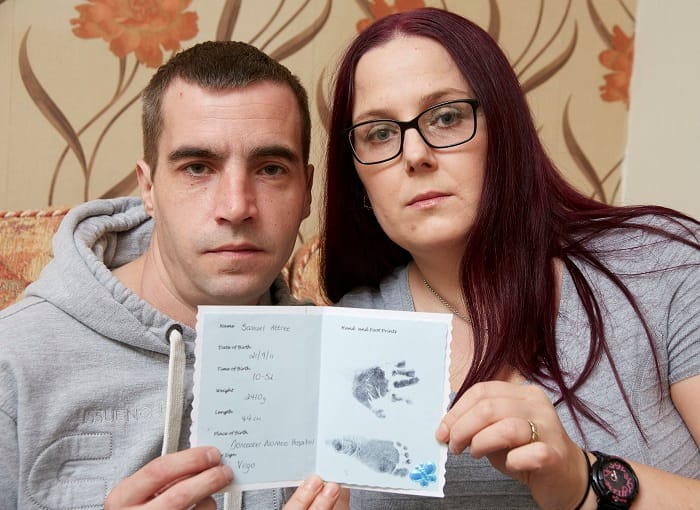 Stillbirth and neonatal claim specialists
Stillbirth and neonatal death specialists
We know nothing can ever lessen the devastation of losing a child, but we passionately believe in using the legal process to help bereaved parents find the answers they need.
If you have concerns over your care during pregnancy and childbirth, you can discuss your circumstances confidentially.
Our team of stillbirth and neonatal death claims litigation specialists are committed to providing advice in a sympathetic and caring manner.
Successful compensation claims can provide vital access to therapy, counselling or support.
Our involvement often leads to changes being made and extra training on maternity wards, meaning your case could help prevent a similar tragedy happening to another family.
Our role is to help reveal the chain of events which led to a baby's death, get clear answers as to why the precious life was lost and, if necessary, hold those responsible to account.
Read how our legal team highlighted the failings of maternity staff during Stephanie Broadley's pregnancy, after her baby boy Beau had been stillborn.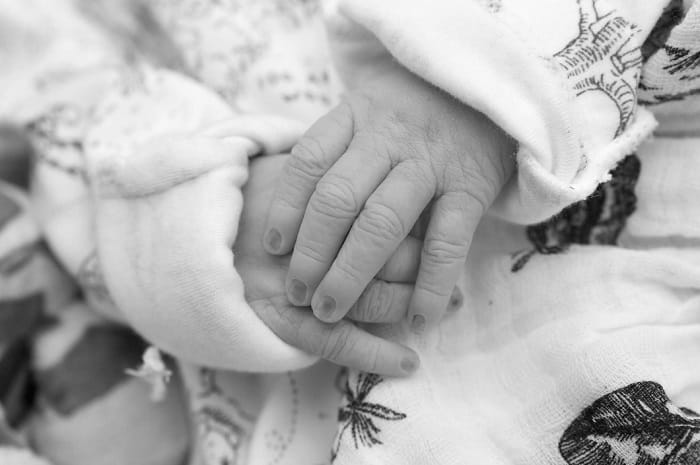 What causes stillbirth?
What causes stillbirth?
A stillbirth is when a baby is born dead after 24 weeks of pregnancy, either when still in the womb or during delivery.
Most stillbirths are natural and unpreventable and there are many factors that can increase the risk. However, negligent medical care is often a contributory factor behind these tragedies.
If you feel like the care you received for yourself or your child was inadequate, you may be able to make a claim for compensation.
Every stillbirth is heart-breaking and parents and families involved should always feel able to ask questions of medical staff.
Often, complaints can lead to Hospital Trusts conducting a Serious Investigation Review /Report, which will fully investigate the care provided, and identify any areas where treatment fell below the required standard, and where lessons need to be learned.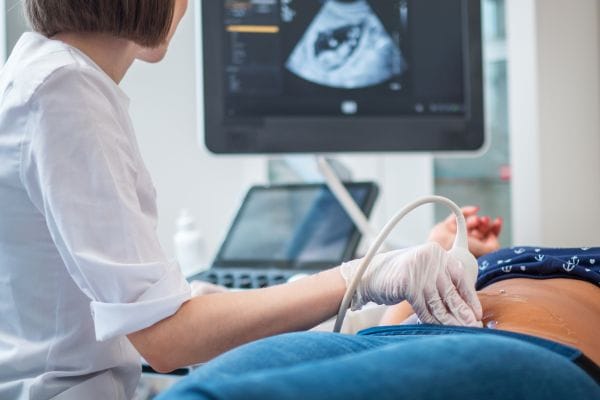 Concerns over neonatal deaths
Concerns over neonatal deaths
When a baby is born alive but dies within 28 days it is called a neonatal death.
Like stillbirths, in many cases, it is not possible to prevent a neonatal death, and the cause may remain unknown.
However, if you feel medical staff could and should have done more to save your baby in the initial moments, days and weeks after birth, our team of specialists may be able to help.
Failures in care which could be the cause of a neonatal death include failing to carry out an emergency caesarean where necessary and the failure to act upon complications after birth such as sepsis, Group B strep or meningitis.
If you have suffered infections during pregnancy and birth, complications during labour or had concerns over a failure to resuscitate your baby or escalate care following a difficult delivery, we would advise contacting our team today.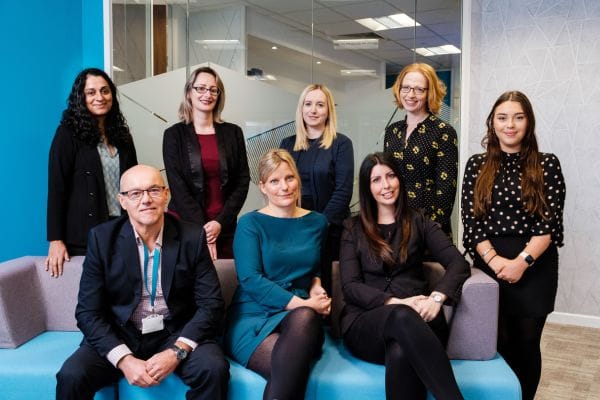 Client stories
Client stories
Ensuring you get the medical negligence compensation you deserve
A mother who suffered the tragic stillbirth of her first child has been awarded damages after hospital staff failed to investigate when she raised concerns about her unborn baby's reduced movements. The mother believes her baby may have been born alive if the London hospital had carried out a risk assessment 38 weeks into her […]
A 23-year-old mother who was expecting her first child has been awarded damages from a London hospital trust after her unborn baby died when complications arose. When a scan at 37 weeks into the pregnancy revealed the baby was underweight and fluid from the womb had leaked the mother should have been offered an induced […]
How to make a stillbirth & neonatal claim
How to make a claim
Make a claim in six easy steps
Step 1
Free Initial Advice
Call us, request a callback or complete our online claim form and we will assess whether we think you have a claim.
Step 2
Funding
We will help you to decide how best to fund your claim. Usually, we will be able to offer you a No win, No fee agreement.
Step 3
Obtain Medical Records & Medical Reports
We will request copies of your medical records and instruct appropiate medical experts to prepare reports confirming whether your care was negligent and how this caused you injury.
Step 4
Letter Of Claim
We will send a letter to your healthcare provider with details of your claim, setting out why we think your case was negligent and how this caused you injury.
Step 5
Prepare Claim Valuation
We will put together a schedule of loss setting out the losses you have incurred and the extent of the injuries you have sustained.
Step 6
Negotiate Settlement
We will send all the evidence to your opponent inviting their settlement proposals. If we cannot agree a reasonable settlement, we will prepare court proceedings.
Start your claim today
Feel free to give us a call or begin your claim online
Our client reviews
Our client reviews
We're always committed to getting the optimum outcome for you.
We were put in touch with Hudgell Solicitors through the Advocate to represent us on a pro-bono basis. They assigned Iftikhar Manzoor and he has been fantastic- very down to earth and easy to talk to. Any queries are answered quickly, and there seems to be a real understanding of concerns raised regarding the inquest of a close family member. We are so very grateful of the support they have given us so far, and extremely confident in their ability to achieve the result we hope for.
I wholeheartedly recommend the services of Hudgell Solicitors. Iftikhar Manzoors exceptional handling of our daughter's inquest showcased unwavering kindness, respect, and diligence. They provided invaluable emotional support throughout the process and, with dedication, secured the conclusion necessary for justice. Choosing Hudgell Solicitor is a decision you can trust for compassionate and effective legal representation"
Been speaking with a lovely lady called Karolina Jedrych, she has helped me with my first Steps , making sure I'm well informed and understanding what's happing along the way. Made me feel at ease and confident that I have chosen this team to help me . Thank you very much
The lady who is assisting me with my case is very helpful and understanding her name is karolina I would recommend this company without hesitation many thanks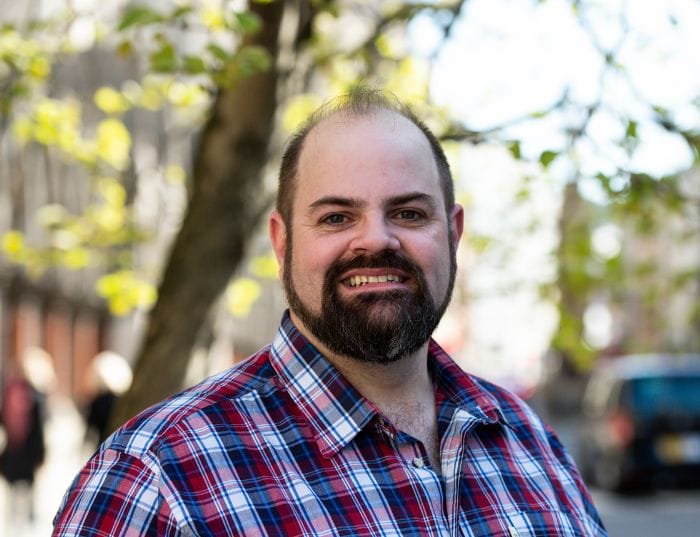 See more
FAQs
FAQs
What is stillbirth and what is a neonatal death?
A stillbirth is where a baby is born dead after 24 weeks of pregnancy. Approximately 0.5% of pregnancies in the UK end in stillbirth, with the most common causes being issues with the placenta or the mother's health.
If the baby is lost before the 24-week mark, this is known as a miscarriage or late foetal loss. A neonatal death occurs when a baby dies within its first 28 days of life.
What are the causes of stillbirth?
There are many factors that can increase the risk of stillbirth. However, negligent medical care is often a contributory factor behind these tragedies. Every stillbirth is heart-breaking and parents and families involved should always feel able to ask questions of medical staff.
Unacceptable care standards may include:
Misinterpreting test or scan results: Vital signs can be missed on test and scan results which should have triggered a different course of care and assessment through pregnancy and birth.
Failures to test during pregnancy: Failing to carry out tests quickly enough, or following health concerns, can mean potentially dangerous situations are not identified and treated quickly enough.
Foetal movement issues: Reported by a mother but no action is taken by health professionals.
Blood pressure issues: Blood pressure should be checked regularly during pregnancy to ensure it's not too high or too low as both are dangerous for mother and baby. Appropriate action should then be taken.
Failure to refer for appropriate assessment: Particularly important if mother is at a higher risk due to diabetes, obesity or high blood pressure.
Failure to identify and treat infections: Bacterial vaginosis, chicken pox, chlamydia, parvovirus, flu, hepatitis.
Inadequate antenatal monitoring: A baby's development must be checked through regular appointments.
Placental abruption: If the placenta detaches from the wall of uterus it can prevent baby from getting the nutrients and oxygen needed to survive. Symptoms include abdominal pain, vaginal bleeding and an abnormal foetal heart rate.
Congenital defects: A birth defect resulting from genetic disorders, exposure to medications, chemicals or infections during pregnancy.
Reduced oxygen levels to the baby: This can occur in the uterus or during a traumatic or difficult labour.
Communication issues: During antenatal checks or labour itself, poor communication from medical professionals to parents, or between one another, can lead to the wrong care being provided.
Failure to ensure safe delivery: Poor decisions over the birth of a baby, such as failing to ensure an assisted delivery or birth by emergency caesarean section.
What is the average compensation for stillbirth and neonatal claims?
Stillbirth compensation claims consider the pain and long-term psychological effects you have experienced.
While we know nothing will ever make up for the loss of an infant, a settlement can help you access the specialist services you need to help you cope better, including counselling or therapy costs, whilst costs such as funeral fees can also be recovered.
There is no definitive stillbirth and neonatal compensation amount, as each case depends on a variety of factors, such as the extent of the psychological damage suffered.
Get in touch using our online claim form for a no-obligation chat. We'll discuss your circumstances and estimate the amount of potential compensation you may be entitled to.
Are there any time limits on making a claim?
If you're suffering from the impact of stillbirth, you should seek professional help and legal advice as soon as possible.
Doing this will allow your lawyer to compile and analyse all the evidence, support you and build the strongest case possible.
You'll usually have three years in which to make a claim.
How can legal support help during stillbirth claims?
Your initial consultation is free and confidential, and you don't have to pursue a case afterwards. We believe this approach allows you to gather all the information you need to make an informed decision at what can be a very difficult time.
Many families affected by a stillbirth just want answers about what's happened and why. Often parents are seeking reassurance that they could not have done anything differently to avoid the tragic outcome.
Also, many parents want to ensure other families don't suffer in the same way in future if mistakes have been made by maternity teams, as vital lessons can be learned.
Here at Hudgells, we will be with you every step of the way. From gathering evidence to filing forms at court, we take away the strain of the case and obtain the justice you deserve.
Speak to one of our advisors
"*" indicates required fields
Meet our lawyers
Our lawyers
Local lawyers at the heart of your community
Advice
Advice
Expertise. Trust. Authority
View All
Whether it happens to be a stillbirth, a consequence of a birth injury or a sudden unexplained death, every baby loss is a tragedy for the family involved and understandably parents will want to seek answers as to why it happened. Infant deaths are at their lowest since records began but nevertheless 2,226 children aged […]
Representing families who have suffered the death of a child is one of the most heart-breaking parts of investigating medical treatment. Our investigations focus on finding out what happened and why. In cases involving the loss of a baby due to pregnancy related care we often instruct independent midwifery, obstetric and neonatology experts to review […]
Get in touch
Feel free to give us a call or begin your claim online