No win, no fee sports injury compensation claims
No win, no fee
You can be represented by a highly-experienced sports injury lawyer at no upfront cost to you. Under our No Win No Fee agreement you only pay a pre-agreed percentage of the compensation awarded if your case is successful.
Sports injury compensation claims
Sports injury compensation claims
If you've suffered a sports injury and received substandard medical treatment, you could be eligible to make a claim.
Whether at amateur or professional level, you should expect the highest level of medical treatment after sustaining a sports injury, helping you get match fit in as little time as possible.
Failures on behalf of medical staff can hinder the rehabilitation process, making it difficult for athletes to return to form.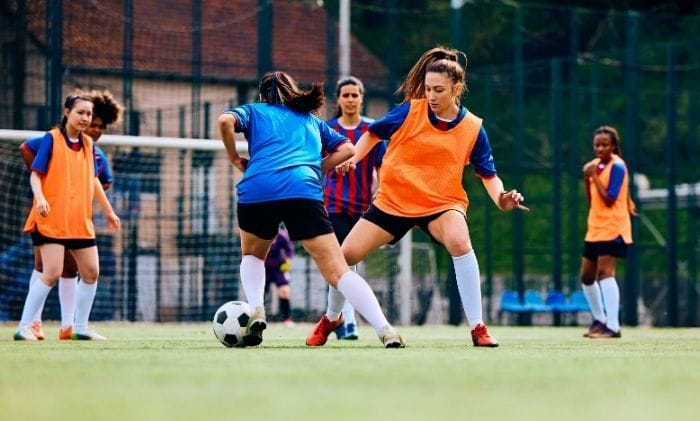 Specialist sports injury solicitors
Specialist sports injury solicitors
Failures on behalf of healthcare professionals can worsen the symptoms of a sports injury, impacting on performance and leading to significant loss of earnings.
In severe cases, substandard care or the misdiagnosis of an injury could put an end to your career in sport, and so it's vital that those responsible are held to account for their negligence.
You may also be able to make a claim if you can prove that your injury was preventable. There are several circumstances in which you may be able to claim, including when you've received injury through:
A dangerous or inappropriate tackle
Poor coaching resulting in physical injury
Violent conduct from other players or coaching staff
Unmaintained equipment
A hazardous playing surface
You may also be able to claim if you were the spectator at a sporting event when you sustained an injury. In this instance, compensation may be sought if you were injured because of the condition of the venue or as a result of inadequate crowd control.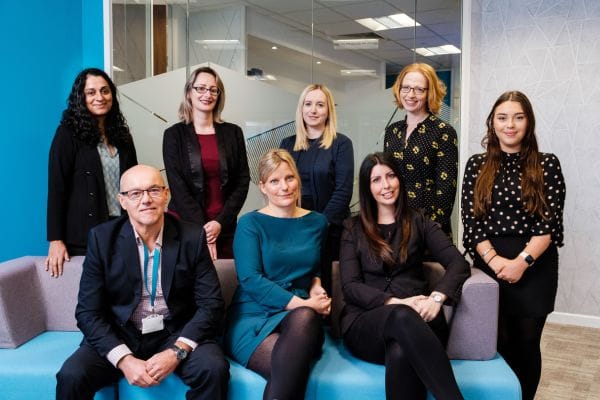 Making a sports injury claim
Making a sports injury claim
We offer expert legal advice to those injured during sport, at any level.
Our experienced medical negligence solicitors can help you claim compensation for inadequate diagnosis and substandard treatment of sporting injuries.
We have a highly effective and proven system in place to deal with cases relating to sports injury claims. We can:
access medical reports quickly
ascertain the severity of the error
keep you updated and advised without the use of medical jargon
deliver maximum compensation settlements smoothly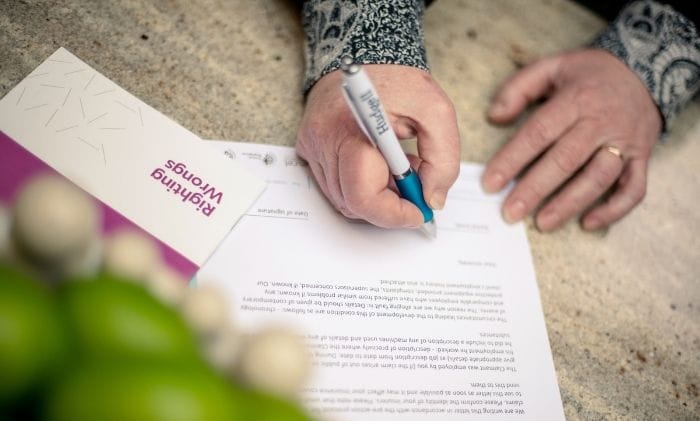 Client stories
Client stories
Ensuring you get the medical negligence compensation you deserve
How to make a sports injury claim
How to make a claim
Make a claim in six easy steps
Step 1
Free Initial Advice
Call us, request a callback or complete our online claim form and we will assess whether we think you have a claim.
Step 2
Funding
We will help you to decide how best to fund your claim. Usually we will be able to offer you a No win, No fee agreement.
Step 3
Obtain Medical Records & Medical Reports
We will request copies of your medical records and instruct appropriate medical experts to prepare reports confirming whether your care was negligent and how this caused you injury.
Step 4
Letter Of Claim
We will send a letter to your helathcare provider with details of your claim, setting out why we think your case was negligent and how this caused you injury.
Step 5
Prepare Claim Valuation
We will put together a schedule of loss setting out the losses you have incurred and the extent of the injuries you have sustained.
Step 6
Negotiate Settlement
We will send all the evidence to your opponent inviting their settlement proposals. If we cannot agree a reasonable settlement, we will prepare court proceedings.
Our client reviews
Client reviews
We're always committed to getting the optimum outcome for you.
We were put in touch with Hudgell Solicitors through the Advocate to represent us on a pro-bono basis. They assigned Iftikhar Manzoor and he has been fantastic- very down to earth and easy to talk to. Any queries are answered quickly, and there seems to be a real understanding of concerns raised regarding the inquest of a close family member. We are so very grateful of the support they have given us so far, and extremely confident in their ability to achieve the result we hope for.
I wholeheartedly recommend the services of Hudgell Solicitors. Iftikhar Manzoors exceptional handling of our daughter's inquest showcased unwavering kindness, respect, and diligence. They provided invaluable emotional support throughout the process and, with dedication, secured the conclusion necessary for justice. Choosing Hudgell Solicitor is a decision you can trust for compassionate and effective legal representation"
Been speaking with a lovely lady called Karolina Jedrych, she has helped me with my first Steps , making sure I'm well informed and understanding what's happing along the way. Made me feel at ease and confident that I have chosen this team to help me . Thank you very much
The lady who is assisting me with my case is very helpful and understanding her name is karolina I would recommend this company without hesitation many thanks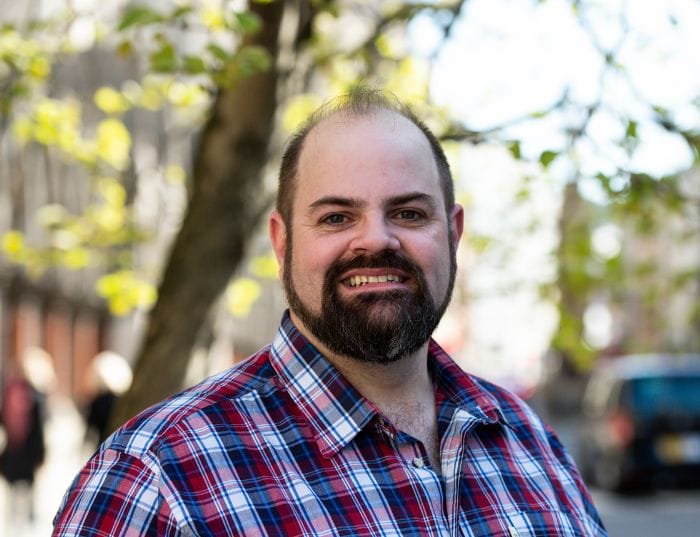 See more
FAQs
FAQs
What rehabilitative care and support is available to me after making a sports injury claim?
If we take on your case, we'll work to establish liability with a view to secure interim compensation payments which will help cover the cost of sports injury management and aftercare services, aiding your rehabilitation.
Our sports injury solicitors are experienced in helping professional and non-professional sportsmen and women get the support they need following negligent medical care of a serious injury.
Thanks to our close partnerships with leading sports injury management specialists, we can help elite athletes get the rehabilitative care they need to make an effective recovery.
Rehabilitative sports injury services which compensation can help to pay for include:
Concussion clinics
Physiotherapy
Podiatry
Post-injury dietetic assessment
Psychology
Specialist therapies
Where can sports injuries happen?
A sports injury may have happened due to the training or playing location not being maintained to an adequate standard, such as:
Bad ground conditions
Badly maintained/faulty equipment
Incorrect protective equipment being provided
Obstacles not being cleared away
Can I claim compensation if I was a spectator at a sports event?
If you sustained injuries whilst watching a sports event, you may be entitled to claim personal injury compensation when there's evidence to show that the accident could have been avoided.
Compensation may be awarded in cases where the upkeep of the stadium or venue was to blame for your injuries, or when insufficient crowd control made conditions dangerous. If we accept your claim, our personal injury solicitors will hold the event organisers to account for their negligence.
Who will my sports injury claim be made against?
If you decide to make a compensation claim, we'll take robust action against those responsible on your behalf. In most cases, this will be the medical professional/s whose negligent treatment and misdiagnosis has aggravated the symptoms of your injury.
However, if there's evidence to show that your injuries were preventable, you can choose to take action against those responsible. We can help you make a claim against:
Medical professionals
Another player or athlete
Coaching or managerial staff
Event organisers
Venue or stadium managers
Match officials
Spectators
What kind of evidence do I need to claim sports injury compensation?
To make a successful sports injury claim, you'll need to show evidence that negligent medical care has aggravated your injury, complicating your full and complete recovery. We'll assess your medical records to establish the circumstances of your injury, and will request that an independent medical examiner looks at your case to establish fault and corroborate your claim.
When making a personal injury claim for a preventable sports injury, you'll need to provide direct evidence from a witness who saw the incident first hand and can verify the negligence. This could be another player, a referee, coach or an organisation.
For free and impartial advice about making a sports injury claim, contact our team today.
Was I properly advised on my treatment options?
Doctors and surgeons are not allowed to carry out any medical treatment unless the patient – or their next of kin – has been fully informed of any potential risks and any alternative treatment options available.
Patients should be fully involved in decisions relating to their medical treatment and be able to make an informed choice about the treatment they receive.
Our team at Hudgell Solicitors has represented many clients who have undergone treatments or been given medication, unaware of potential future complications or issues. Common examples include:
Failing to inform patients of the potential risks of operations / treatments
Failing to warn patients of potential side effects of treatments / medications
Failing to inform patient of alternative treatment options
Failing to warn of patients of potential complications during /following surgery
Failing to inform patients that further surgery may still be required
Failing to provide accurate information on the expertise of surgeons
Failing to offer options other than surgery
Failing to consult fully with mothers / parents on birth delivery plans / options
Read more about consent here: Failure to Obtain Informed Consent
Speak to one of our advisors
"*" indicates required fields
Meet our sports injury lawyers
Our lawyers
Local lawyers at the heart of your community
Advice
Advice
Expertise. Trust. Authority
View All
The governing bodies of some of the UK's leading professional sports must be concerned at news that a potentially landmark legal action is to be launched on behalf of brain injured former players. Eight former Rugby Union players, all under the age of 45 and each diagnosed with the early signs of dementia, are seeking […]
Get in touch
Feel free to give us a call or begin your claim online