No win, no fee sepsis compensation claims
No win, no fee
You can be represented by a highly-experienced sepsis negligence lawyer at no upfront cost to you. Under our No Win No Fee agreement you only pay a pre-agreed percentage of the compensation awarded if your case is successful.
Sepsis compensation
Sepsis compensation
Diagnosing sepsis – or septicaemia as it is also known – within a matter of hours is essential, otherwise it could result in multi-organ failure or death.
Unfortunately, not all cases of sepsis are diagnosed properly, putting patients at great risk. Delays in diagnosis or treatment can prove fatal, and those who do survive can be left in a critical condition for a lengthy period of time.
Because of this they often require a protracted hospital stay, and it may be necessary to make a sepsis negligence claim for the pain and suffering caused, or any potential loss of earnings.
As specialists who regularly deal with sepsis claims, we know how important a compensation settlement can also be to help support people through vital rehabilitation treatment.
If a delay has been caused by a medical professional failing to spot the signs correctly, or they didn't react with the required urgency, you may be able to make a sepsis compensation claim.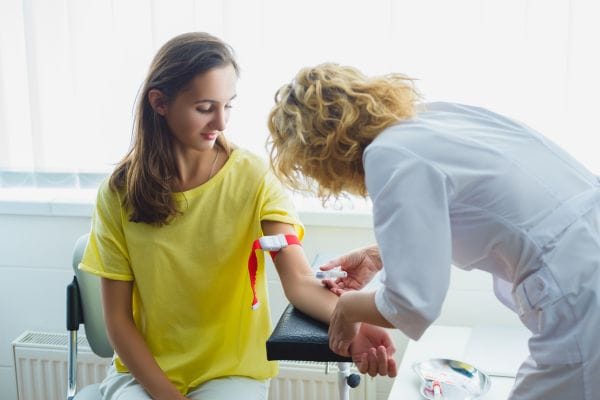 Specialists in sepsis negligence claims
Specialists in sepsis negligence claims
Our specialist solicitors have represented families in holding healthcare bodies to account when sepsis has either not been considered at all, or not identified early enough to ensure appropriate treatment.
Too often symptoms are dismissed as signs of other common illnesses, as it can be caused by any infection, even the most minor.
We offer a free initial consultation with one of our experts where we can discuss your specific case with one of our fully trained and compassionate lawyers.
We are committed to challenging cases of medical care where sepsis has been missed or not investigated.
Our medical negligence team have recovered compensation for many clients with devastating injuries caused by negligently delayed diagnosis and treatment of sepsis.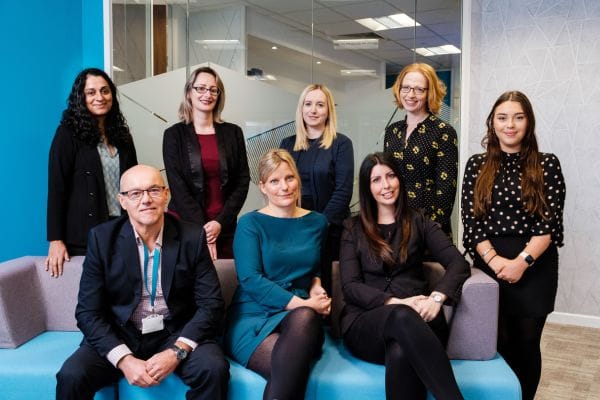 Why is sepsis often missed?
Why is sepsis often missed?
Sepsis is often misdiagnosed because the sufferer is not thoroughly assessed or the symptoms are misinterpreted.
Common examples of sepsis misdiagnosis include:
Failure or delay to administer empiric intravenous antibiotics.
Clinical dehydration and shock not treated appropriately.
Blood pressure not obtained promptly.
Symptoms are missed or misinterpreted.
Delay in referring you to a specialist.
Doctor misinterprets test result.
Delay in delivering high flow oxygen.
Urine output measured inaccurately.
Blood cultures not taken.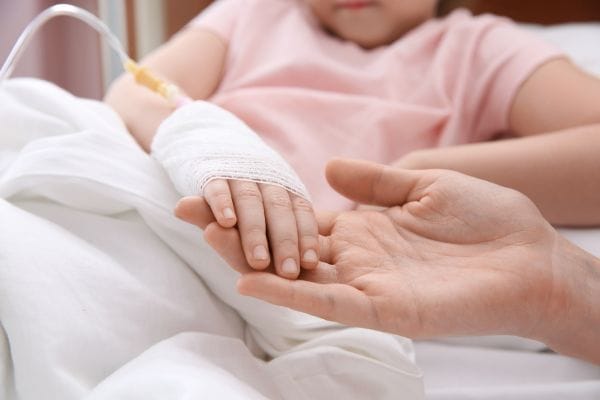 Investigating the cause of sepsis
Investigating the cause of sepsis
Sepsis deaths always have a devastating and long-lasting impact on the families and loved ones who are left behind but, unfortunately, this happens much too often.
We understand that obtaining answers is one of the main reasons why people pursue sepsis negligence claims, especially when a death has occurred as a result of illnesses or conditions which should have been prevented, such as a pressure sore, with appropriate medical care.
If you or a family member has experienced sepsis whilst under the care of the NHS or a medical professional, we may be able to help you get the answers you deserve. You could also be eligible to pursue a sepsis compensation claim if you or a loved one did not receive an appropriate level of treatment when in hospital.
Client stories
Client stories
Ensuring you get the medical negligence compensation you deserve
A pregnant woman who developed sepsis and needed admitting to intensive care after a hospital's surgical error has been awarded damages. The woman was 17 weeks pregnant when she attended the Emergency Department at Colchester Hospital in August 2019, suffering from severe abdominal pains. She was diagnosed with appendicitis and underwent surgery to remove her […]
A 67-year-old man with a history of ill-health has been awarded damages after a series of hospital failings resulted in him being fitted with the wrong heart device. The clinical mistakes also involved leaving a wire tip inside his chest cavity resulting in an abscess, an acute kidney injury and several sepsis infections which, in […]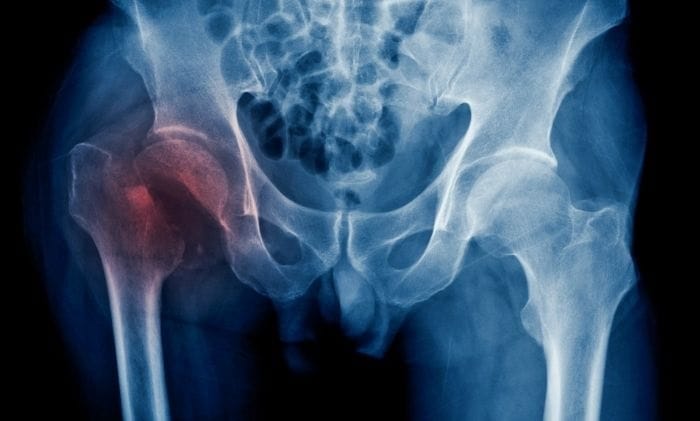 A Hospital Trust has agreed a £90,000 damages settlement with the family of a patient who fell and broke his hip just hours after being admitted for tests – and died of sepsis two weeks after an operation to fix it. The 64-year-old patient, whose family have asked not be named, was admitted to South […]
How to make a sepsis negligence claim
How to make a claim
Make a claim in six easy steps
Step 1
Free Initial Advice
Call us, request a callback or complete our online claim form and we will assess whether we think you have a claim.
Step 2
Funding
We will help you to decide how best to fund your claim. Usually, we will be able to offer you a No win, No fee agreement.
Step 3
Obtain Medical Records & Medical Reports
We will request copies of your medical records and instruct appropriate medical experts to prepare reports confirming whether your care was negligent and how this caused you injury.
Step 4
Letter Of Claim
We will send a letter to your healthcare provider with details of your claim, setting out why we think your case was negligent and how this caused you injury.
Step 5
Prepare Claim Valuation
We will put together a schedule of loss setting out the losses you have incurred and the extent of the injuries you have sustained.
Step 6
Negotiate Settlement
We will send all the evidence to your opponent inviting their settlement proposals. If we cannot agree a reasonable settlement, we will prepare court proceedings.
Start your claim today
Start your claim today
Feel free to give us a call or begin your claim online
Our client reviews
Our client reviews
We're always committed to getting the optimum outcome for you.
We were put in touch with Hudgell Solicitors through the Advocate to represent us on a pro-bono basis. They assigned Iftikhar Manzoor and he has been fantastic- very down to earth and easy to talk to. Any queries are answered quickly, and there seems to be a real understanding of concerns raised regarding the inquest of a close family member. We are so very grateful of the support they have given us so far, and extremely confident in their ability to achieve the result we hope for.
I wholeheartedly recommend the services of Hudgell Solicitors. Iftikhar Manzoors exceptional handling of our daughter's inquest showcased unwavering kindness, respect, and diligence. They provided invaluable emotional support throughout the process and, with dedication, secured the conclusion necessary for justice. Choosing Hudgell Solicitor is a decision you can trust for compassionate and effective legal representation"
Been speaking with a lovely lady called Karolina Jedrych, she has helped me with my first Steps , making sure I'm well informed and understanding what's happing along the way. Made me feel at ease and confident that I have chosen this team to help me . Thank you very much
The lady who is assisting me with my case is very helpful and understanding her name is karolina I would recommend this company without hesitation many thanks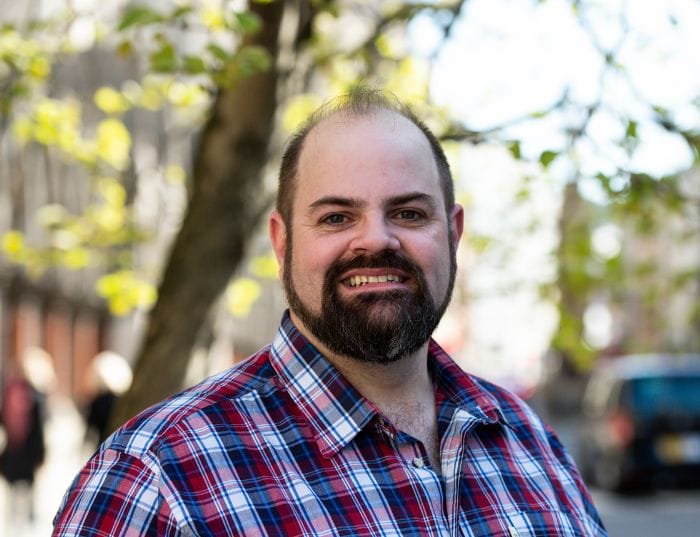 See more
FAQs
FAQs
What is sepsis?
Sepsis  is a potentially life-threatening case of blood poisoning that occurs when the body's response to an infection causes injury to its own tissues and organs. Around four out of every 10 people who get the illness will die, especially if it is not recognised early and treated promptly.
Because the body's immune system goes into overdrive, it can lead to a series of reactions that causes widespread inflammation, blood clotting, organ failure and death.
What are the common causes of septicemia?
Sepsis usually occurs as a result of an infection. Whilst it is more commonly associated with infections in the lungs, abdomen, urinary tract and pelvis.
As with most infections, some people are more likely to suffer from sepsis such as the elderly or the young. Anyone who has recently had surgery, is undergoing chemotherapy or people with HIV are also more vulnerable to developing sepsis.
What can I claim as a victim of sepsis misdiagnosis?
Usually, a compensation claim will reflect the seriousness of the sepsis misdiagnosis or medical error and its impact on your overall health and quality of life. Typically, claims can be made for one or more of the following:
General damages – injuries, pain and suffering.
Medical expenses – private treatment, therapy, counselling etc.
Cost of future professional care – for cases of long term/permanent disability.
Travel expenses incurred.
Loss of past or future earnings.
Bereavement payments.
Child dependency payments.
Family dependency payments.
Funeral costs.
How long have I got to make a sepsis compensation claim?
To make a sepsis claim, you need to do so within three years of the date of your negligent treatment or from the date you discovered you received negligent care.
A claim can be made on behalf of a child at any time until the date of their 18th birthday. After this, they have three years from which to make their own sepsis claim.
If you're claiming on behalf of someone without any mental capacity, no time limits apply.
Can I claim on behalf of someone who has died as a result of sepsis?
Claims on behalf of a loved one who died as a result of sepsis must be made within three years of the date of their death or within three years of the date of the Personal Representative's knowledge, whichever is the later. This is why it is essential that you do not hesitate when seeking legal advice in regards to sepsis negligence.
Speak to one of our advisors
Speak to one of our advisors
"*" indicates required fields
Meet our sepsis negligence lawyers
Our lawyers
Local lawyers at the heart of your community
Advice
Advice
Expertise. Trust. Authority
View All
Each year, thousands of people suffer from sepsis that either goes undetected or that is entirely misdiagnosed. Sadly, approximately four out of every 10 people who get the illness will die, especially if it's not recognised early and treated promptly. In this article, we discuss the most common sepsis symptoms and the indicators that your […]
Get in touch
Get in touch
Feel free to give us a call or begin your claim online