No win, no fee hospital negligence compensation claims
No win, no fee
Be represented by a highly-experienced hospital negligence lawyer at no upfront cost to you. Under our No Win No Fee agreement you only pay a pre-agreed percentage of the compensation awarded if your case is successful.
What is hospital negligence?
What is hospital negligence?
Hospital negligence is when medical professionals make mistakes or fail in their duty of care to you, leading to injury or making an existing condition worse.
There are many circumstances under which a person may be entitled to compensation after receiving negligent or substandard hospital care.
We've helped people claim compensation for hospital negligence in cases, including:
Accident and emergency (A&E) claims— such as failure to correctly diagnose an injury or illness, to make appropriate assessments or take scans, or ensure a patient is seen by a senior member of staff.
Surgical errors— such as wrong site surgery and injuries caused by surgery, and misdiagnosis.
Poor hospital care — leading to illness, bed/pressure sores, dehydration and malnutrition.
Failure to monitor a patient's condition – leading to wrong treatment and worsening conditions.
Birth negligence – leading to injuries to mothers and babies.
Orthopaedic claims— including misdiagnosis of fractures, failure to carry out x-rays, failure to properly treat fractures, incorrectly performed surgery.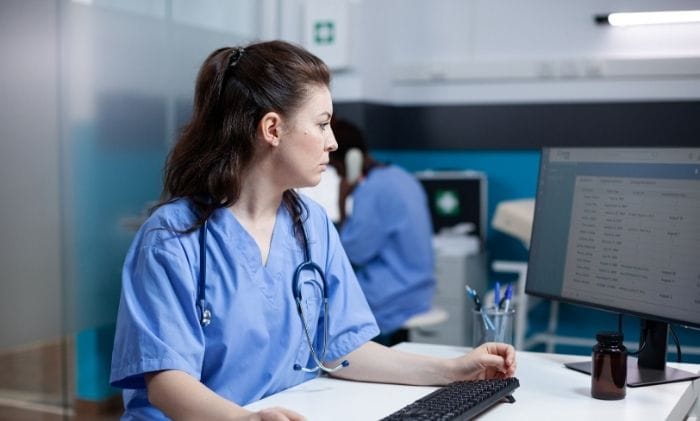 Hospital Negligence Specialists
Hospital Negligence Specialists
We take all hospital negligence claims seriously, working hard to secure compensation for you and your family.
For many people, making a medical negligence claim against a hospital can be a daunting process, so we're here to help by offering professional advice and support throughout your claim.
Our specialist hospital negligence lawyers can help you claim the best possible compensation following negligent hospital care.
Our lawyers are dedicated to helping with your recovery and gaining access to any rehabilitation or specialist treatment you may need.
We are specialists in rehabilitation for patients with birth injuries, orthopaedic injuries, GP or hospital negligence and misdiagnosis.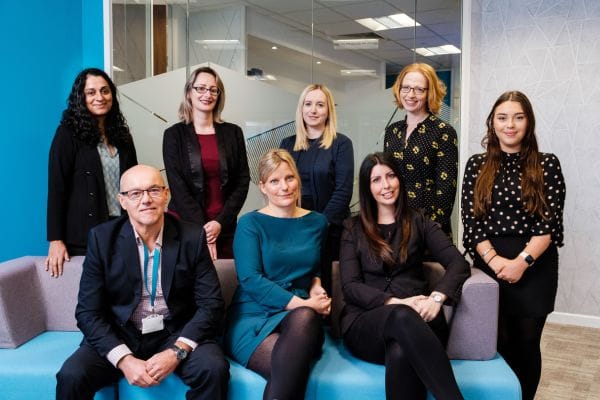 Negligent treatment in A&E
Negligent treatment in A&E
In the fast-paced nature of the accident and emergency departments, things can go wrong, putting patient care and the quality of treatment at risk.
If you've recently received negligent or substandard treatment during a visit to an A&E department, our hospital negligence solicitors are able to offer legal support when A&E staff fail to:
Correctly diagnose an injury or illness
Provide an accurate and timely referral for ongoing tests or treatment
Treat a patient in a timely manner
Offer a thorough and accurate examination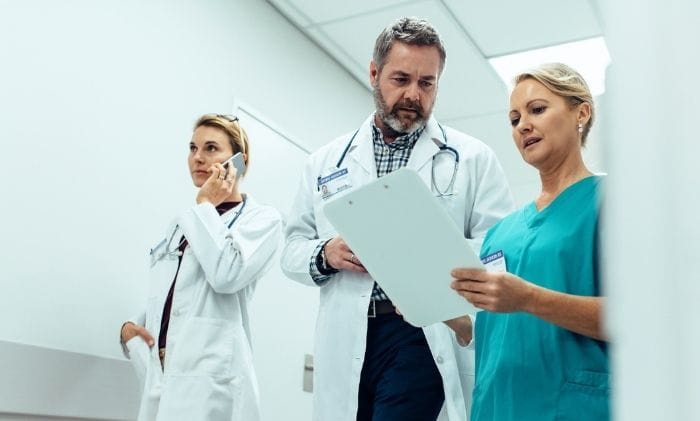 Why claim compensation?
Why claim compensation?
If you or a loved one has suffered ill-treatment or poor care in an NHS or private hospital, compensation can help to cover the cost of ongoing care, remedial treatment, and loss of earnings.
Our experienced hospital negligence lawyers hold hospital trusts to account for failings in patient care, securing maximum compensation for those let down by their healthcare practitioner when receiving treatment for illness or injury in hospital.
If you've been the victim of hospital negligence or have seen a loved one suffer and wish to make an NHS negligence claim, our expert hospital negligence lawyers are here for you.
For a free consultation about your claim, get in touch today.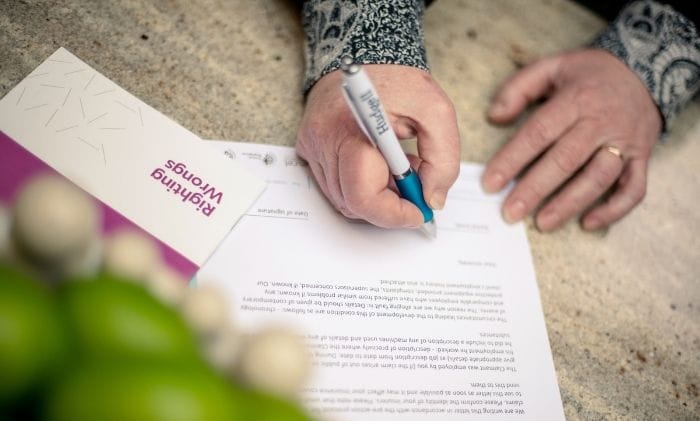 Client stories
Client stories
Ensuring you get the medical negligence compensation you deserve
How to make a hospital negligence claim
How to make a claim
Make a claim in six easy steps
Step 1
Free Initial Advice
Call us, request a callback or complete our online claim form and we will assess whether we think you have a claim.
Step 2
Funding
We will help you to decide how best to fund your claim. Usually, we will be able to offer you a No win, No fee agreement.
Step 3
Obtain Medical Records & Medical Reports
We will request copies of your medical records and instruct appropriate medical experts to prepare reports confirming whether your care was negligent and how this caused you injury.
Step 4
Letter Of Claim
We will send a letter to your helathcare provider with details of your claim, setting out why we think your case was negligent and how this caused you injury.
Step 5
Prepare Claim Valuation
We will put together a schedule of loss setting out the losses you have incurred and the extent of the injuries you have sustained.
Step 6
Negotiate Settlement
We will send all the evidence to your opponent inviting their settlement proposals. If we cannot agree a reasonable settlement, we will prepare court proceedings.
Start your claim today
Feel free to give us a call or begin your claim online
Our client reviews
Our client reviews
We're always committed to getting the optimum outcome for you.
We were put in touch with Hudgell Solicitors through the Advocate to represent us on a pro-bono basis. They assigned Iftikhar Manzoor and he has been fantastic- very down to earth and easy to talk to. Any queries are answered quickly, and there seems to be a real understanding of concerns raised regarding the inquest of a close family member. We are so very grateful of the support they have given us so far, and extremely confident in their ability to achieve the result we hope for.
I wholeheartedly recommend the services of Hudgell Solicitors. Iftikhar Manzoors exceptional handling of our daughter's inquest showcased unwavering kindness, respect, and diligence. They provided invaluable emotional support throughout the process and, with dedication, secured the conclusion necessary for justice. Choosing Hudgell Solicitor is a decision you can trust for compassionate and effective legal representation"
Been speaking with a lovely lady called Karolina Jedrych, she has helped me with my first Steps , making sure I'm well informed and understanding what's happing along the way. Made me feel at ease and confident that I have chosen this team to help me . Thank you very much
The lady who is assisting me with my case is very helpful and understanding her name is karolina I would recommend this company without hesitation many thanks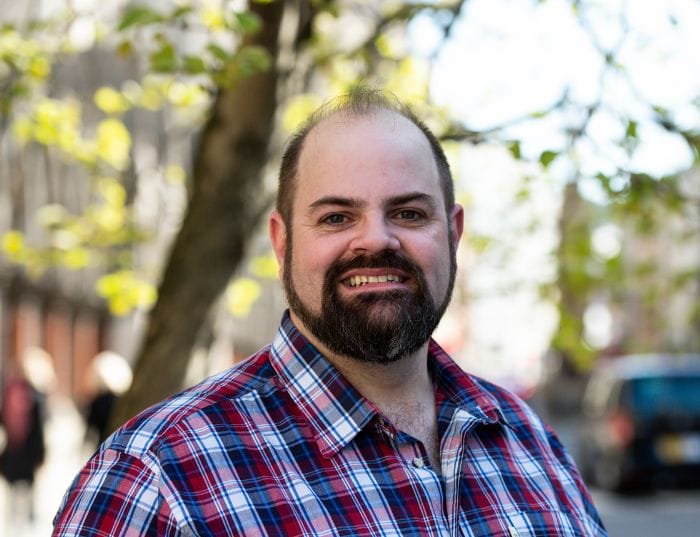 See more
FAQs
FAQs
How do I make a hospital compensation claim?
From surgical error to the poor monitoring of a patient's health, there are many circumstances that can mean you're eligible to claim hospital negligence compensation and making your claim with us couldn't be simpler.
We understand that making a claim for cancer misdiagnosis can be an emotional time, so if you or someone you know has suffered in any way, through no fault of their own, please get in touch. We handle all cases with sensitivity and respect, putting your best interests at the forefront of everything we do.
Our team of specialist hospital negligence lawyers will advise you on all aspects of making a medical negligence compensation claim, looking to offer all matters on a no win no fee basis where possible. This means there is no financial risk at all to contacting our team and benefiting from years of expertise and knowledge.
Who can I make a hospital complaint claim against?
It doesn't matter if you were treated through the NHS or a private medical practice; if you've suffered substandard medical care which has aggravated your symptoms or caused unnecessary suffering, our experts can help you claim compensation from NHS trusts, private hospitals and individual healthcare professionals liable for your negligent treatment.
If you make a claim against an NHS hospital on grounds of medical negligence, and your claim is successful, the compensation you receive will be paid by indemnity and paid into annually by the health authority in question.
This process differs when claiming against a private hospital (this does not include NHS treatment undertaken at a private hospital). That's because doctors and medical staff within independent health trusts are often self-employed, meaning that any compensation you receive will be paid by their individual indemnifier — usually not through the hospital.
If, however, the negligent treatment took place when an employee was working on behalf of the hospital, the hospital's insurance would be liable to cover the damages owed.
Our expert hospital negligence lawyers can help guide you through the claims process, maximising your chances of securing compensation from the accountable party.
Can I claim compensation for hospital-acquired infections?
If you've contracted a serious infection during a recent stay in hospital, which should have been avoided, our solicitors may be able to help you claim compensation.
Serious infections pose a serious threat to health, so all hospital staff must adhere to stringent hygiene controls in order to minimise the risk of passing such conditions on to inpatients.
There are several instances in which you may be eligible to claim compensation for a hospital-acquired infection, including when medical staff have failed to screen patients for bacteria before they're admitted to hospital. Compensation may also be awarded when there's been a delay in recognising the signs and symptoms of contraction, or when an infection has been mismanaged and poorly treated following diagnosis.
If you or a loved one has contracted a serious infection in hospital, and can show that this has been caused by negligence on behalf of medical staff, contact our hospital negligence lawyers today for a free consultation about the circumstances of your claim.
What is the average compensation for hospital negligence?
The amount of compensation awarded depends on the individual circumstances of your case. The extent of the injury, the likely impact it will have on your life, and the expected recovery period will all affect how much compensation you will receive.
NHS negligence claims statistics from NHS Resolution show that in 2019-2020, the cost of harm arising from clinical activity covered by the Clinical Negligence Scheme for Trusts was £8.3 billion.
What are the time limits for making a hospital negligence claim?
If aged 18 and over, you will typically have three years from the date that the negligence occurred or from the date that you became aware of negligent treatment.
For under-18s, there is no time limit. However, once a child reaches 18, the standard 3 year claim period comes into effect.
Was I properly advised on my treatment options?
Doctors and surgeons are not allowed to carry out any medical treatment unless the patient – or their next of kin – has been fully informed of any potential risks and any alternative treatment options available.
Patients should be fully involved in decisions relating to their medical treatment and be able to make an informed choice about the treatment they receive.
Our team at Hudgell Solicitors has represented many clients who have undergone treatments or been given medication, unaware of potential future complications or issues. Common examples include:
Failing to inform patients of the potential risks of operations / treatments
Failing to warn patients of potential side effects of treatments / medications
Failing to inform patient of alternative treatment options
Failing to warn of patients of potential complications during /following surgery
Failing to inform patients that further surgery may still be required
Failing to provide accurate information on the expertise of surgeons
Failing to offer options other than surgery
Failing to consult fully with mothers / parents on birth delivery plans / options
Read more about consent here: Failure to Obtain Informed Consent
Speak to one of our advisors
"*" indicates required fields
Meet our hospital negligence lawyers
Our lawyers
Local lawyers at the heart of your community
Advice
Advice
Expertise. Trust. Authority
View All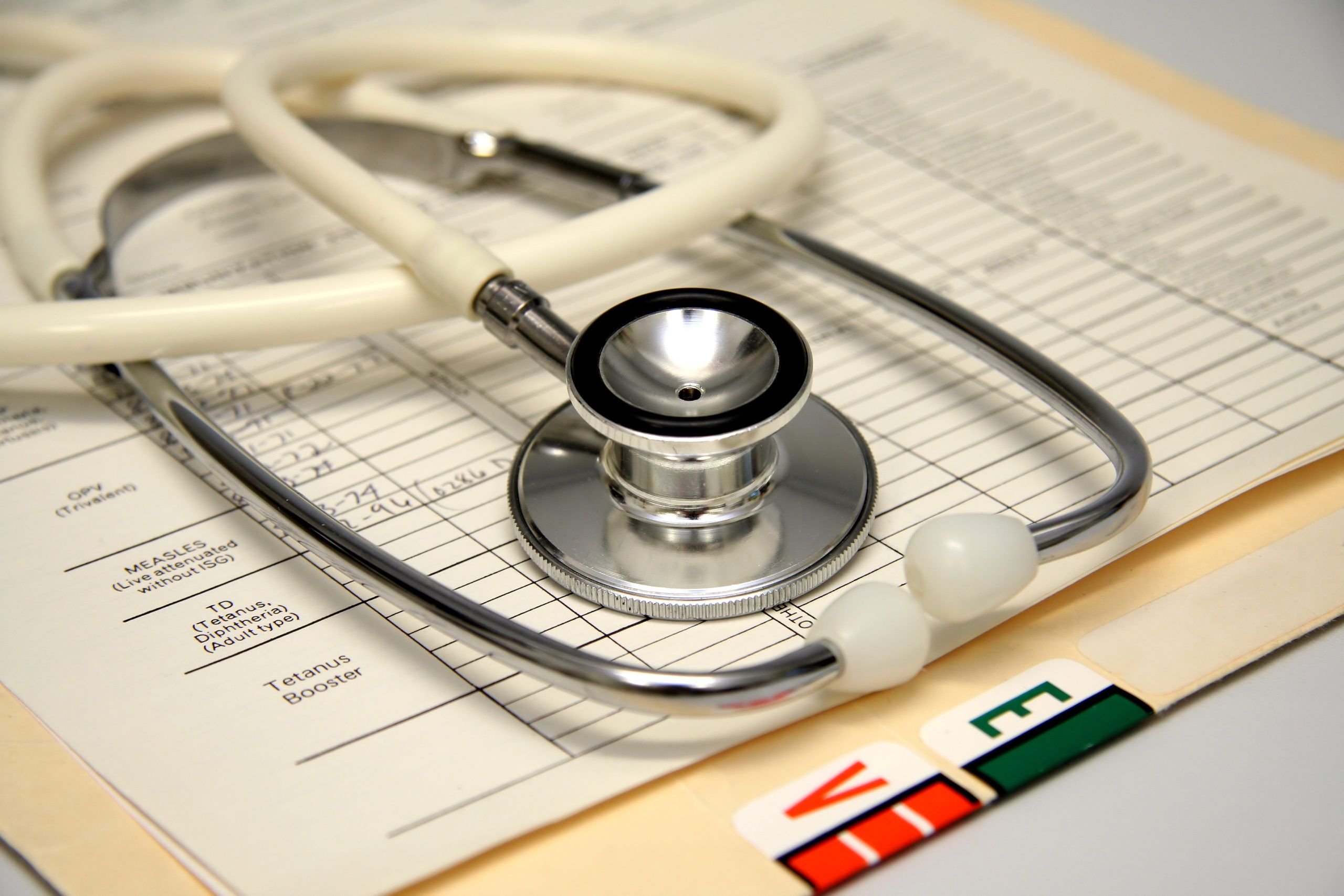 If you are not happy with the medical treatment that has been provided to you or a member of your family, you are legally entitled to have your concerns investigated and to receive a full response from the healthcare provider. Before commencing a medical negligence claim, we would advise that you make a formal complaint […]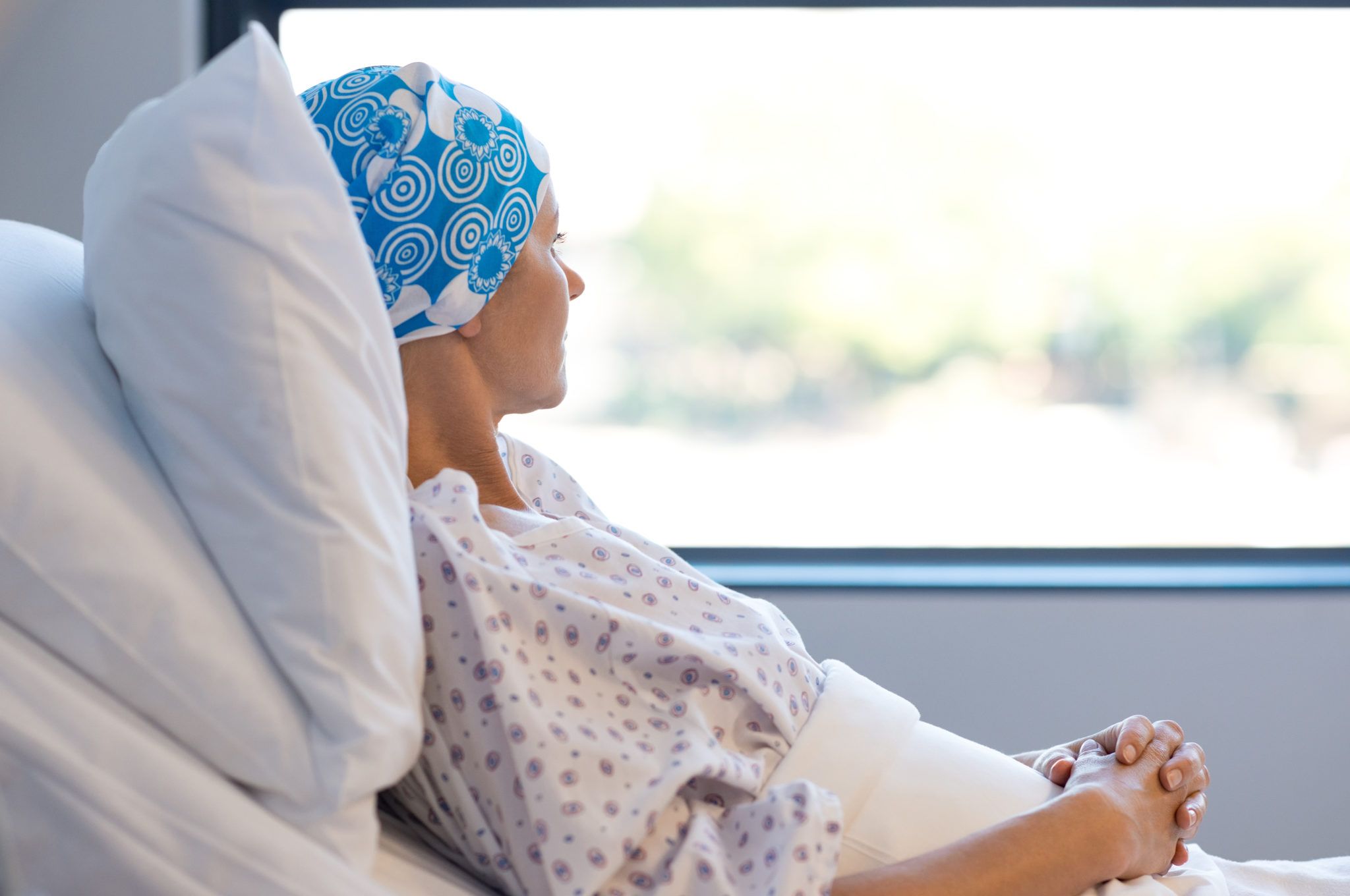 Cancer misdiagnosis is a mistake made by a doctor or health professional which results in your illness being incorrectly diagnosed – and possibly resulting in incorrect treatment. What is late cancer diagnosis? A late cancer diagnosis occurs when the onset of the disease is missed, allowing the tumour to reach a more advanced stage. Potentially, […]
Each year, thousands of people suffer from sepsis that either goes undetected or that is entirely misdiagnosed. Sadly, approximately four out of every 10 people who get the illness will die, especially if it's not recognised early and treated promptly. In this article, we discuss the most common sepsis symptoms and the indicators that your […]
Get in touch
Feel free to give us a call or begin your claim online