No win, no fee cerebral palsy claims
No win, no fee
Our highly-experienced Cerebral Palsy solicitors can represent you at no upfront cost. Under our No Win No Fee agreement you will only pay a pre-agreed percentage of the compensation you are awarded if your case is successful.
We also offer Legal Aid funding for certain cases involving children who have a neurological injury that has resulted in severe disability, which has been sustained either through pregnancy, during the birth or the first eight weeks of the child's life.
A life-limiting condition
A life-limiting condition
Most parents picture heading home from hospital with a healthy baby, but around one in 400 children in the UK is born with Cerebral Palsy each year, a brain injury which affects movement and muscle control.
Cerebral Palsy is often significantly life-limiting, placing great strain on both the physical and mental health of people with the condition, and on loved ones who often need to provide round-the-clock support.
There are many possible causes of Cerebral Palsy, but complications either before or at the time of birth can sometimes lead to lifelong birth injuries, and can be as a result of medical negligence.
Cerebral Palsy is just one of many birth injuries that have severe and long-lasting effects, and a legal claim can secure significant compensation to firstly attend to a child's immediate needs, and for their long-term future.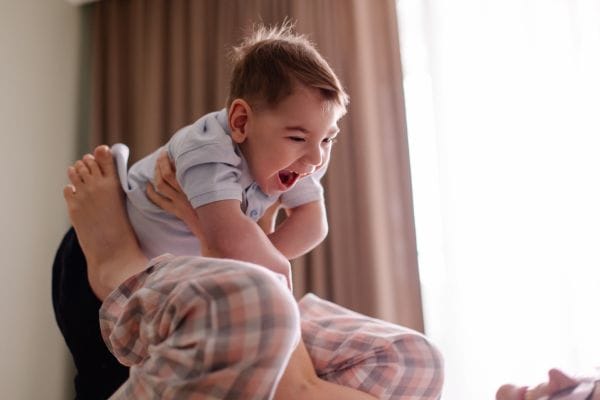 Specialists in Cerebal Palsy claims
Specialists in cerebal palsy claims
Cerebral Palsy is not a progressive condition, but one that can lead to complications unless appropriately managed. Children often benefit from highly specialised early interventions and careful monitoring throughout their development.
At Hudgell Solicitors, our dedicated team of Cerebral Palsy compensation solicitors place a focus on securing interim compensation payments as soon as possible. This can cover the cost of much needed therapy, equipment, accommodation and care.
Our work is dedicated to ensuring parents are fully supported, that all is in place to maximise your child's potential, and to secure a compensation settlement which helps your child have the best possible quality of life long term.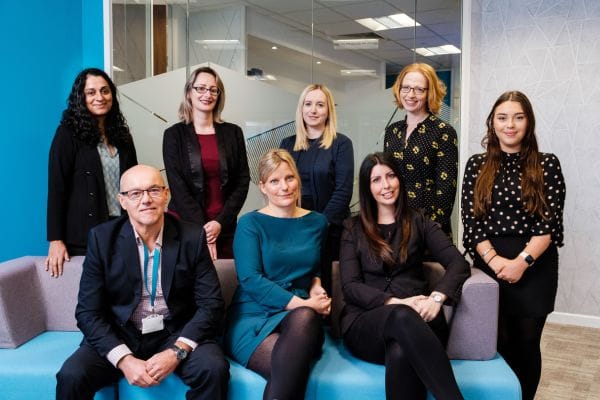 Causes of Cerebral Palsy
Causes of cerebral palsy
The cause of Cerebral Palsy that leads to claims for medical negligence compensation is nearly always a lack of oxygen during a difficult or premature birth, or in the immediate aftermath.
Of all the types of Cerebral Palsy, some are due to lack of oxygen at birth, with the vast majority being due to other factors.
If a baby suffers from a lack of oxygen during delivery or very shortly after being born, the baby can often require resuscitating and be admitted to a special care baby unit. The baby often goes on to develop organ failure and seizures.
Babies born prematurely are at the highest risk. Other causes of Cerebral Palsy include:
An infection caught by the mother during pregnancy.
Bleeding in the baby's brain.
Changes in genes affecting brain development when the baby is in utero.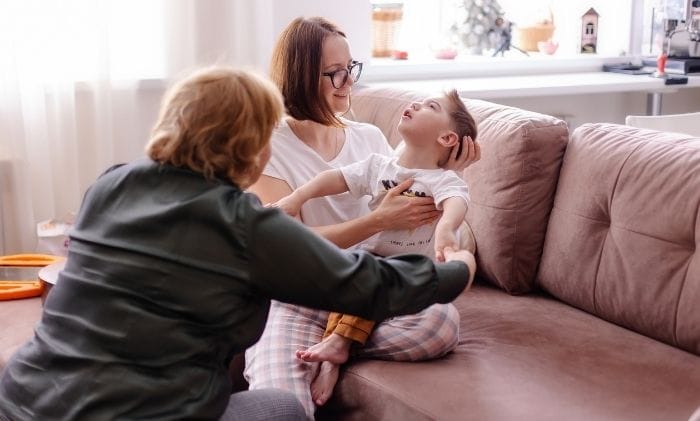 Signs and symptoms of cerebral palsy
Signs and symptoms of cerebral palsy
Cerebral Palsy is not often immediately diagnosed at birth, often it is a baby failing to reach developmental milestones in their early years that leads parents to question why, and to then seek advice.
Cerebral Palsy is one of a group of lifelong conditions affecting movement and co-ordination. It can range from relatively mild, allowing a person the ability to live independently with proficient speech and mobility, to a severe and debilitating condition affecting all four limbs and thus depriving some of the ability to speak, walk and requiring full care.
The main Cerebral Palsy symptoms are:
Muscle stiffness or floppiness.
Muscle weakness.
Random and uncontrolled body movements.
Balance and coordination problems.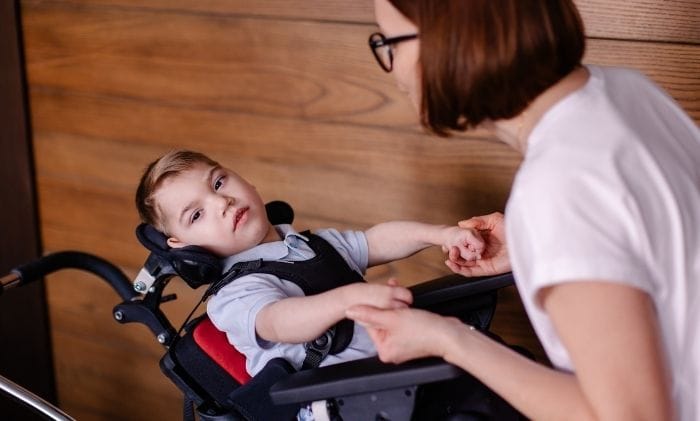 Client stories
Client stories
Ensuring you get the medical negligence compensation you deserve
A multi-million pound damages settlement is set to be awarded to a 17-year-old boy after a High Court judge ruled in his favour and against Nottingham University Hospitals NHS Trust, saying an obstetrician's crucial evidence could not be relied upon. The boy, who cannot be named, was represented by Hudgell Solicitors' joint head of clinical […]
A multi-million pound damages settlement is set to be awarded to a 17-year-old boy after a High Court judge ruled in his favour and against Nottingham University Hospitals NHS Trust, saying an obstetrician's crucial evidence could not be relied upon. The boy, who cannot be named, was represented by Hudgell Solicitors' joint head of clinical […]
'Families should not have to fight years for justice when medical errors cause life-long harm to babies' The mother of a severely disabled 17-year-old boy who is set for a potential £20m medical negligence damages payout says it has been 'appalling' that her family has had to fight years for the support they so badly […]
How to make a cerebral palsy claim
How to make a claim
Make a claim in six easy steps
Step 1
Free Initial Advice
Call us, request a callback or complete our online claim form and we will assess whether we think you have a claim.
Step 2
Funding
We will help you to decide how best to fund your claim, which could be a No win, No fee agreement or Legal Aid.
Step 3
Obtain Medical Records & Medical Reports
We will request copies of your medical records and instruct appropriate medical experts to prepare reports confirming whether your care was negligent and how this caused you injury.
Step 4
Letter Of Claim
We will send a letter to your healthcare provider with details of your claim, setting out why we think your case was negligent and how this caused you injury.
Step 5
Prepare Claim Valuation
We will put together a schedule of loss setting out the losses you have incurred and the extent of the injuries you have sustained.
Step 6
Negotiate Settlement
We will send all the evidence to your opponent inviting their settlement proposals. If we cannot agree a reasonable settlement, we will prepare court proceedings.
Start your claim today
Feel free to give us a call or begin your claim online
Our client reviews
Client reviews
We're always committed to getting the optimum outcome for you.
We were put in touch with Hudgell Solicitors through the Advocate to represent us on a pro-bono basis. They assigned Iftikhar Manzoor and he has been fantastic- very down to earth and easy to talk to. Any queries are answered quickly, and there seems to be a real understanding of concerns raised regarding the inquest of a close family member. We are so very grateful of the support they have given us so far, and extremely confident in their ability to achieve the result we hope for.
I wholeheartedly recommend the services of Hudgell Solicitors. Iftikhar Manzoors exceptional handling of our daughter's inquest showcased unwavering kindness, respect, and diligence. They provided invaluable emotional support throughout the process and, with dedication, secured the conclusion necessary for justice. Choosing Hudgell Solicitor is a decision you can trust for compassionate and effective legal representation"
Been speaking with a lovely lady called Karolina Jedrych, she has helped me with my first Steps , making sure I'm well informed and understanding what's happing along the way. Made me feel at ease and confident that I have chosen this team to help me . Thank you very much
The lady who is assisting me with my case is very helpful and understanding her name is karolina I would recommend this company without hesitation many thanks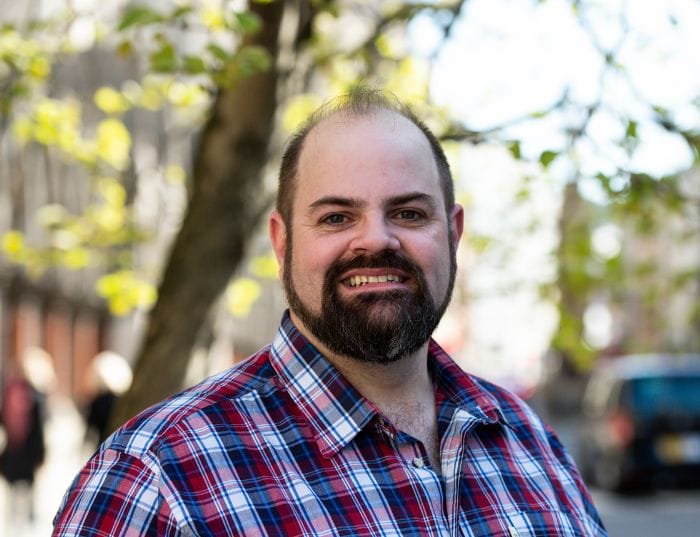 See more
FAQs
FAQs
What is Cerebral Palsy?
Cerebral Palsy is a complicated condition and symptoms may differ from person to person. There are various subdivisions, depending on the condition's severity, so a child may be diagnosed with mild, moderate, or severe Cerebral Palsy.
The four main categories of the condition are:
Spastic Cerebral Palsy
The most common type, accounting for 70 to 80 per cent of all cases of Cerebral Palsy. It occurs when brain damage affects the cerebral cortex (the outer layer of the brain). The damage may be limited to one side of the body or just the lower limbs.
In spastic Cerebral Palsy, brain damage prevents the normal messages from the brain to muscle. To allow movement, muscles will work in pairs, so one set contracts while the other relaxes. In spastic Cerebral Palsy, the muscles often become active at once, which causes tension or spasticity which makes movement difficult.
The impact on movement depends on the severity of the condition and the number of muscles affected. For those who suffer from mild spastic Cerebral Palsy there may only be an inability to complete certain tasks, whereas, with severe spastic Cerebral Palsy, a person may be unable to complete most, if not all of the activities of daily living.
Dyskinetic Cerebral Palsy
This type of Cerebral Palsy affects about one-quarter of all the people with the condition and is a result of brain damage to the basal ganglia located in the midbrain region.
It usually affects all of the limbs and, in some instances, facial muscles are affected which causes dribbling. Rather than the increased muscle tone found in spastic Cerebral Palsy, this type of Cerebral Palsy manifests with some muscles being far too tense while others are too relaxed and this involuntary muscle activity can affect the whole body at once.
Mixed Cerebral Palsy
This is when there is a combination of spasticity and dyskinetic movements.
Ataxic Cerebral Palsy
This is a much rarer form of Cerebral Palsy affecting only between five to 10 per cent of those with this condition. In these cases, the damage is caused to the cerebellum – the part of the brain governing the muscle movement required for balance and coordination – so those with ataxic Cerebral Palsy can struggle with these faculties.
How does a Cerebral Palsy compensation claim work?
If it can be proven that the lack of oxygen is due to medical negligence then you may be able to claim Cerebral Palsy compensation.
The compensation process involves a detailed investigation of the events leading up to the delivery of the baby and the subsequent aftercare, and it can result in settlements aimed at improving lifelong quality of life – not just the child's immediate needs. Families who make Cerebral Palsy claims do so ultimately to improve their child's quality of life.
At the moment, apart from the legal process, there is no other way that families can obtain compensation. As a result, they must seek the advice of specialist Cerebral Palsy solicitors with a good understanding of the causes of Cerebral Palsy, including how it can occur, the signs to look out for in medical records and documentation that will indicate whether there is a likely case or not.
How will Hudgells help me through my Cerebral Palsy claim?
We have a highly-experienced team of solicitors who have handled many claims related to Cerebral Palsy, who are also supported by our own in-house medical experts – including a registered midwife – meaning we are able to fully assess cases and the standard of treatment provided.
If we can pursue a compensation claim on your behalf, a specialist medical negligence lawyer will be assigned and dedicated to supporting you through your case. They will explain what is needed from you at each stage of the process, including what evidence and information will need to be obtained.
Our representation sees us:
Carry out initial fact-finding by discussing with you what happened, what went wrong and the impact it has had on your life.
Inform the healthcare provider of our investigation into the care they provided, requesting relevant medical records and details of examinations and treatment.
Seek independent medical opinion to determine whether your child's injuries could and should have been prevented, had the proper care and attention been given.
Make a decision, based on evidence gathered, as to whether we are in a position to make an official claim for damages to compensate for the suffering and hardship caused.
Should admissions of negligence be secured, consider an application for interim payments to cover the cost of any immediate needs for a child and family.
Seek to negotiate a compensation settlement out of court which reflects the injury and loss caused, including damages to cover any future care and assistance required.
From fact-finding to preparing your files should the case need to go to court, we are with you every step of the way throughout your claim.
How much does a Cerebral Palsy claim cost?
Cerebral Palsy claims taken on by Hudgell Solicitors can be handled on a no win, no fee basis. This means that you will not have to pay any money upfront and there will be no financial risk if your case is unsuccessful. If your case is successful, you will only be expected to contribute to your solicitor's fees once the case has been resolved.
We also offer Legal Aid funding for certain types of medical negligence compensation claims. This typically involves children who have a neurological injury that has resulted in severe disability, which has been sustained either through pregnancy, during the birth or the first eight weeks of the child's life.
Get in touch to discuss funding options for your claim.
Speak to one of our advisors
"*" indicates required fields
Meet our cerebral palsy lawyers
Our lawyers
Local lawyers at the heart of your community
Advice
Advice
Expertise. Trust. Authority
View All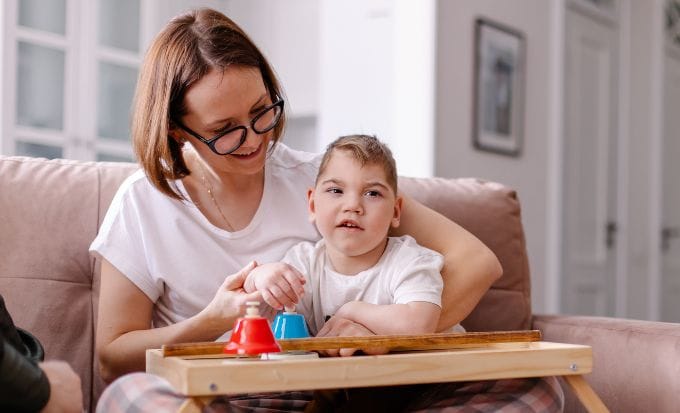 Almost 80 per cent of all child disabilities are detected by their parents; seeing their children every day they are naturally best placed to detect intellectual and developmental delays. Asking questions and seeking expert advice over such concerns can lead to an early diagnosis of conditions such as cerebral palsy. Importantly, it can also secure […]
A diagnosis of cerebral palsy (CP) can be very difficult for families to process and understand, but with the earliest possible diagnosis and the right support, a good quality of life can often still be enjoyed. The effects of cerebral palsy on health vary greatly depending on the severity of the condition and the part […]
Cerebral palsy is a complicated neurological condition and its symptoms often differ from person to person. It not only impacts the lives of those diagnosed with the condition but also the people that love and care for them. At Hudgell Solicitors, we understand that cerebral palsy symptoms can put great strain on both the physical […]
Get in touch
Feel free to give us a call or begin your claim online