No win, no fee cauda equina claims
No win, no fee
You can be represented by a highly-experienced cauda equina lawyer at no upfront cost to you. Under our No Win No Fee agreement you only pay a pre-agreed percentage of the compensation awarded if your case is successful.
What is cauda equina syndrome?
What is cauda equina syndrome?
Cauda equina syndrome is a spinal injury which happens when the collection of nerves at the bottom of the spinal cord become compressed.
It is a very serious condition which is commonly caused by a prolapsed disc but can be caused by spinal infections, tumours, or trauma, such as that caused by negligent surgery.
Emergency medical care is essential to give patients the best possible opportunity of making a full recovery, as delays can lead to permanent and life-changing injuries including foot drop, loss of mobility, incontinence, severe pain, sexual dysfunction and paralysis.
If cauda equina syndrome is caused by surgery, misdiagnosed, or there are delays in diagnosis, you may be able to claim compensation for the impact it has on your quality of life.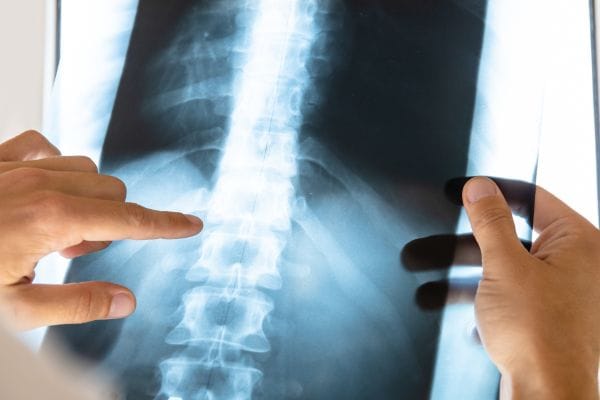 Specialists in cauda equina compensation
Specialists in cauda equina compensation
Our team of specialists at Hudgell Solicitors are highly-experienced in supporting clients and their families in cases where life-changing conditions, such as cauda equina, are suffered due to medical negligence.
We have supported patients in cases where GPs have failed to spot the symptoms and have not referred them to specialists, causing delays in diagnosis.
Similarly, we have seen symptoms missed and misdiagnosed in hospitals, and cases where a poor standard of surgery has worsened patients' conditions.
Should you suffer injury due to the mistakes of medical professionals, you can seek compensation for your pain and suffering.
This can help cover the cost of required future treatment, rehabilitation, loss of earnings due to not being able to work, to pay for vital aids and equipment and any care or support required.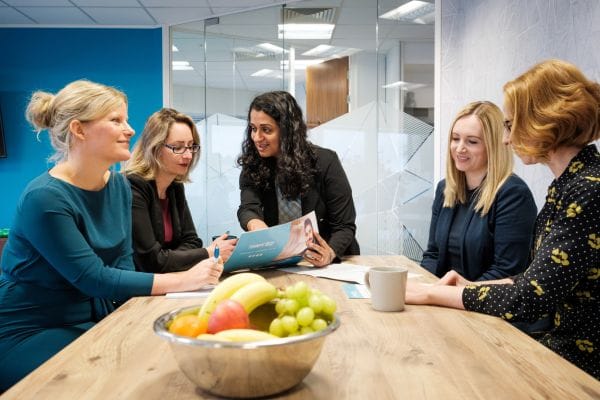 What are the symptoms of cauda equina syndrome?
What are the symptoms of cauda equina syndrome?
Given the serious consequences of a delayed diagnosis, it is imperative both patients and medical practitioners are aware of the main symptoms of cauda equina syndrome.
The main symptoms to be aware of are:
Severe back pain.
Inability to urinate.
Incontinence.
Pain, weakness and loss of sensation in the legs, causing mobility problems.
Loss of feeling in the genital/perineal area.
It is vital that medical professionals consider cauda equina syndrome when patients are experiencing any of the symptoms above.
In cases of cauda equina syndrome, it is essential that imaging such as an MRI scan is undertaken and that decompression surgery is carried out within 48 hours to give the patient a better chance of recovery.
Client stories
Client stories
Ensuring you get the medical negligence compensation you deserve
How to make a cauda equina claim
How to make a claim
Make a claim in six easy steps
Step 1
Free Initial Advice
Call us, request a callback or complete our online claim form and we will assess whether we think you have a claim.
Step 2
Funding
We will help you to decide how best to fund your claim. Usually, we will be able to offer you a No win, No fee agreement.
Step 3
Obtain Medical Records & Medical Reports
We will request copies of your medical records and instruct appropriate medical experts to prepare reports confirming whether your care was negligent and how this caused you injury.
Step 4
Letter Of Claim
We will send a letter to your healthcare provider with details of your claim, setting out why we think your case was negligent and how this caused you injury.
Step 5
Prepare Claim Valuation
We will put together a schedule of loss setting out the losses you have incurred and the extent of the injuries you have sustained.
Step 6
Negotiate Settlement
We will send all the evidence to your opponent inviting their settlement proposals. If we cannot agree a reasonable settlement, we will prepare court proceedings.
Start your claim today
Start your claim today
Feel free to give us a call or begin your claim online
Our client reviews
Our client reviews
We're always committed to getting the optimum outcome for you.
We were put in touch with Hudgell Solicitors through the Advocate to represent us on a pro-bono basis. They assigned Iftikhar Manzoor and he has been fantastic- very down to earth and easy to talk to. Any queries are answered quickly, and there seems to be a real understanding of concerns raised regarding the inquest of a close family member. We are so very grateful of the support they have given us so far, and extremely confident in their ability to achieve the result we hope for.
I wholeheartedly recommend the services of Hudgell Solicitors. Iftikhar Manzoors exceptional handling of our daughter's inquest showcased unwavering kindness, respect, and diligence. They provided invaluable emotional support throughout the process and, with dedication, secured the conclusion necessary for justice. Choosing Hudgell Solicitor is a decision you can trust for compassionate and effective legal representation"
Been speaking with a lovely lady called Karolina Jedrych, she has helped me with my first Steps , making sure I'm well informed and understanding what's happing along the way. Made me feel at ease and confident that I have chosen this team to help me . Thank you very much
The lady who is assisting me with my case is very helpful and understanding her name is karolina I would recommend this company without hesitation many thanks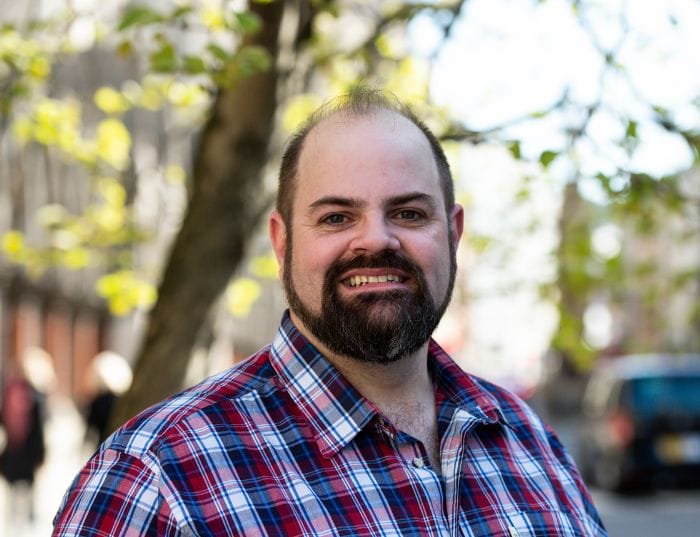 See more
FAQs
FAQs
How will Hudgell Solicitors help with a cauda equina claim?
At Hudgell Solicitors we pride ourselves in making the claims process as easy as possible for our clients, recognising that during a difficult time, people look to us to lead their legal case with clarity, whilst also opening doors to vital support.
Our team are committed to accessing specialist support for clients who have suffered life-changing injuries as soon as possible, using our excellent relationships with medical advisers, care providers, financial advisers and rehabilitation experts to pull together the very best network of support for those we represent.
Our support includes:
Free initial consultation – in your home, a hospital, or any place where you feel comfortable, to discuss your situation.
Rehabilitation – arranging ongoing treatment, physiotherapy and mental health support.
Pursuing interim payments – we seek early interim payments from insurers to provide the support and treatment required, and to fund any required home adaptations.
Independent medical examinations – we will arrange for examinations by independent experts to advise us on the impact of the spinal cord injury, and the treatments needed to make the best possible recovery.
Longer-term help – not only do we focus on securing the highest possible damages settlement, we also provide investment advice after settlement to make sure compensation supports not only clients' immediate needs but also over the years ahead.
Will I need to go to court to make a claim for compensation?
Most of our cases are successfully resolved without the need to go to Court. We have a proven track record of being successful with the cases that we have taken to Court in cases where the healthcare provider has refused to accept responsibility or refused to agree the amount of compensation that should be awarded to our client.
What is the time limit for making a medical negligence claim?
If aged 18 and over, you will typically have three years from the date that the negligence occurred or from the date that you became aware of negligent treatment. For under-18s, there is no time limit. However, once a child reaches 18, the standard 3 year claim period comes into effect.
There are exceptions for cases in involving someone with diminished mental capacity.
Speak to one of our advisors
Speak to one of our advisors
"*" indicates required fields
Meet our cauda equina lawyers
Our lawyers
Local lawyers at the heart of your community
Advice
Advice
Expertise. Trust. Authority
View All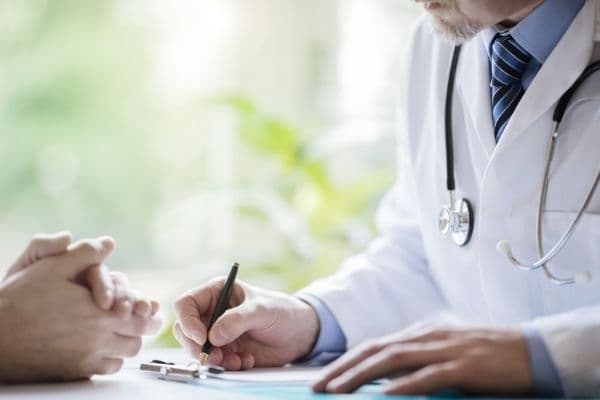 Back pain can be concerning, especially when the cause is unclear. Cauda equina is a little-known syndrome that has dire consequences when left untreated. In this article, we discuss the causes and symptoms of cauda equina syndrome as well as its treatment and long term effects. We will also discuss the circumstances in which you […]
Get in touch
Get in touch
Feel free to give us a call or begin your claim online