Funding options for inquest solicitor representation
Funding options
Depending on the circumstances of the non-natural death, it may be possible to secure funding for inquest representation on a "no win-no fee" basis as part of negligence case.
Experienced support in distressing times
Experienced support in distressing times
Trying to come to terms with the sudden loss of a loved one can be a deeply distressing experience, and this is especially true when the exact circumstances of their death is unknown or unclear.
This tragic time can feel even more stressful if you need to navigate your way through an inquest as a family or individual, which for most will prove very difficult emotionally.
Why seek legal support?
Why seek legal support?
Inquests can arise for a wide range of reasons, including cases of medical negligence or situations where serious and fatal injuries have been suffered.
Our dedicated inquest solicitors are vastly experienced in the field, and they will be able to guide you every step of the way. Your appointed inquest solicitor will:
Liaise with the Coroner for you.
Advise you in relation to the process involved.
Keep you informed in respect of timescales.
Represent you at pre-inquest reviews and inquests themselves.
Our expert inquest lawyers are experienced at helping families find out the truth. Not only will we look to obtain answers about the circumstances of how your loved one died, we will try to highlight any failings or acts of negligence which may have contributed to their death.
In many circumstances, particularly inquests involving public institutions such as the police, NHS, or prison service, legal representation by an inquest lawyer is the best way to ensure you discover all the facts.
Such inquests can be lengthy, detailed and complex, and you will benefit from having the support of specialist inquest solicitors to ascertain whether more could have been done to prevent your loved one's death.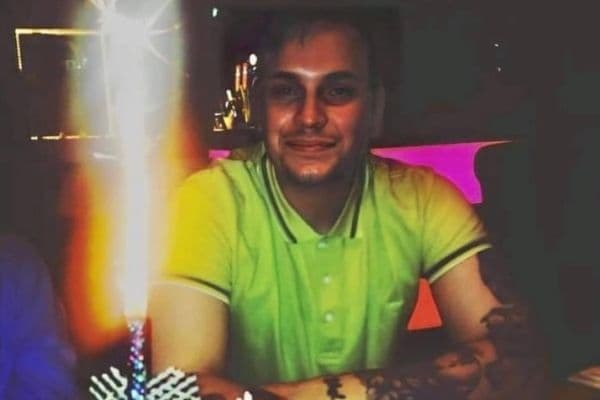 The process of inquest representation
The process of inquest representation
Explained in five easy steps
Step 1
Free initial Advice
Call us, request a callback or complete our online claim form and we will assess whether we think we can help you.
Step 2
Apply for funding
We will help you to decide how best to fund your claim and let you know if Legal Aid is available.
Step 3
Disclosure
We will obtain relevant disclosure from the Coroner and any other relevant sources.
Step 4
Inquest Attendance & Submissions
We will make submissions to the Coroner/Chair with our views on the appropriate conclusions based on evidence revealed.
Step 5
Verdict
We will help you to understand that Coroner's verdict and advise you on any possible further legal steps to assist you.
Client stories
Client stories
Stories related to inquest solicitors
Our client reviews
Our client reviews
We're always committed to getting the optimum outcome for you.
We were put in touch with Hudgell Solicitors through the Advocate to represent us on a pro-bono basis. They assigned Iftikhar Manzoor and he has been fantastic- very down to earth and easy to talk to. Any queries are answered quickly, and there seems to be a real understanding of concerns raised regarding the inquest of a close family member. We are so very grateful of the support they have given us so far, and extremely confident in their ability to achieve the result we hope for.
I wholeheartedly recommend the services of Hudgell Solicitors. Iftikhar Manzoors exceptional handling of our daughter's inquest showcased unwavering kindness, respect, and diligence. They provided invaluable emotional support throughout the process and, with dedication, secured the conclusion necessary for justice. Choosing Hudgell Solicitor is a decision you can trust for compassionate and effective legal representation"
Been speaking with a lovely lady called Karolina Jedrych, she has helped me with my first Steps , making sure I'm well informed and understanding what's happing along the way. Made me feel at ease and confident that I have chosen this team to help me . Thank you very much
The lady who is assisting me with my case is very helpful and understanding her name is karolina I would recommend this company without hesitation many thanks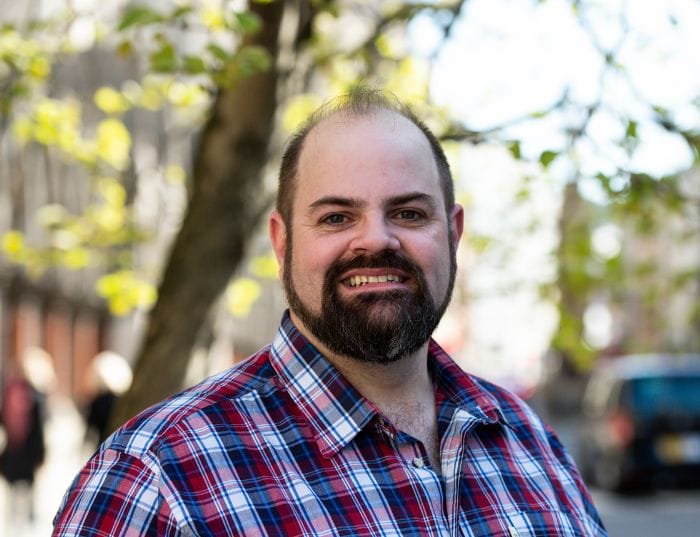 See more
Inquest FAQs
Inquest FAQs
What is an Inquest?
An inquest is an investigation held in public at a Coroner's Court to establish who has died, where they died, when they died and how they came to their death.
Inquests provide 'properly interested persons' – such as the deceased's parents, children, spouse or partner – with the opportunity to pose questions to witnesses during a formal evidence-giving process.
Which deaths are reported to a Coroner?
Coroners investigate deaths that have been reported to them if:
The death was thought to be violent or unnatural.
The cause of death is unknown after post mortem.
The deceased died while in prison, police custody or another type of state detention.
An inquest is usually held when:
A person dies in a sudden, violent or unnatural way.
A person dies having been in contact with state bodies (NHS, police, prison service).
A private organisation is involved in the death.
The cause of death is unknown after a post-mortem examination.
Coroners are either solicitors or barristers, and/or qualified medical practitioners. Families ask many questions in advance of an inquest, so the information below is set out to be helpful and informative.
It should also help put people at ease should they find themselves needing to attend an inquest in the near future, as inquests are there to help grieving families find the answers they both want and need to understand what happened to their loved ones.
It is important to stress that the inquest system has limitations and is not like a criminal trial. Therefore the Coroner's role is not to apportion blame, and families should not expect them to do so.
The Coroner's Office should provide a "Guide to Coroner Services" at the outset.
An electronic copy may downloaded at https://www.gov.uk/government/publications/guide-to-coroner-services-and-coroner-investigations-a-short-guide
You could also telephone the Coroner's officer. Further information is also available via the NHS Choices website http://www.nhs.uk/conditions/Inquest/Pages/Introduction.aspx
Will I have to pay for legal representation at an inquest?
Depending on the circumstances of the non-natural death, it may be possible to secure public funding for inquest representation, or if that is not available we may offer representation on a "no win-no fee" basis.
Will there be a jury at the inquest?
The majority of inquests are not before a jury but in certain cases they must be. A jury is necessary when the state had care of the individual prior to their death, such as in prison or police custody.
The Coroner's office will advise if the inquest will be before a jury, but there role again is only to confirm who has died and how, and not to apportion any blame.
Whilst a jury may be mandatory in the above circumstances, a Coroner may chose to appoint a jury in other circumstances, as he/she deems fit.
When will an inquest take place?
Family members are asked if they wish to attend and can choose not to, but the family are very much at the heart of the inquest process.
Inquest hearings are held in public and therefore anyone may attend.
This means that members of the press may choose to attend also, so be prepared for that possibility.
The press may want to speak to family members afterwards, something we at Hudgell Solicitors always make our clients aware of and prepared for, often helping them prepare statements when they have something to say that they wish to be reported in the media.
Some bereaved friends and family chose not to attend.
What can you do to prepare for an inquest?
Liaise with the Coroners officer and make sure you are notified of developments.
Ask for the Inquest file so that you have seen medical records, Post Mortem, Medical reports and witness statements before the Inquest.
Consider if you think you will want to be represented and seek advice from an experienced law firm.
You may wish to let the Coroner's office know what questions you want to be asked of any witnesses at the Inquest, so either the Coroner or your representative can put them to the witness during the Inquest hearing.
What happens during an inquest?
Witnesses chosen by the Coroner will give evidence. Prior to the inquest the witnesses will have provided written statements and the Coroner will take each witness through their statements and ask questions relevant to determining cause of death.
An Interested Person (defined in section 47(2) of the Coroners and Justice Act 2009) can also ask questions at the inquest and will be invited by the Coroner to do so.
These questions will be limited to those that are relevant to determining the cause of death or the circumstances of the death. If you have legal representation at the inquest then they will review the statements and also ask questions, where relevant, on your behalf.
What is a post mortem and why are they held?
A post mortem examination is a medical examination of a body after death to investigate the cause of death. A Coroner's post-mortem examination is independent and carried out by a suitable medical professional.
A Coroner decides whether a post mortem is needed. The Coroner is not required by law to obtain consent to the examination but where possible the Coroner will take into account any religious or cultural views. Some families ask for an MRI scan rather than a post mortem on religious grounds and the Coroner must take these requests into account but not necessarily pay the additional cost.
Should you have any questions or wish to raise any concerns then inquest solicitors would recommend that you contact the Coroner's office.
The medical professional, often a pathologist, who carries out this examination will prepare a report and will attend the inquest to read the same.
Those attending the inquest may leave the court whilst this evidence is being read as it can be distressing.
Speak to one of our advisors
Speak to one of our advisors
"*" indicates required fields
Meet our inquest lawyers
Our lawyers
Local lawyers at the heart of your community
Advice
Advice
Expertise. Trust. Authority
View All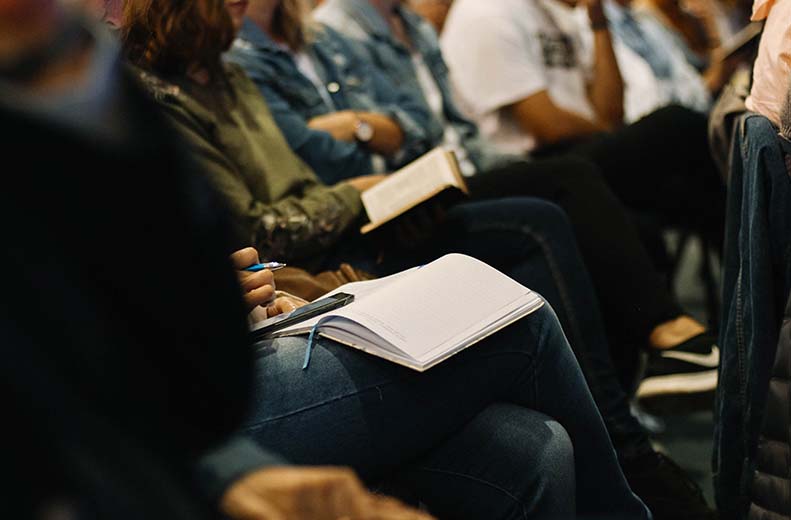 Trying to come to terms with the sudden loss of a loved one can be a deeply distressing experience, especially when the exact circumstances of their death are unknown or unclear. In many circumstances, particularly inquests involving public institutions including the police, NHS, or prison service, legal representation is the best way to ensure you […]
Get in touch
Feel free to give us a call or begin your claim online