No win, no fee group action compensation claims
No win, no fee
Our Manchester Arena bombing claims legal team provides its expertise and dedication at no cost to clients, as cases are covered by no win no fee arrangements, with a guarantee of no damages deductions from successful settlements.
How we've helped injured survivors
How we've helped injured survivors
Hudgell Solicitors have been proud to partner with specialist rehabilitation and financial experts to ensure injured survivors of the Manchester Arena Bombing have benefitted from tailored packages of support.
Led by our chief executive Rachel Di Clemente, we approached a number of partner organisations, urging them to come together to ensure more than 150 people had the support they required.
Partnerships were established with rehab specialists Proclaim Care and independent financial advisors Frenkel Topping, agreeing a way to jointly fund and provide access to urgent treatment rehabilitation support and advice on financial matters.
An initial package of support included dedicated rehabilitation services and much-needed financial assistance.
We look forward to being able to provide further support in due course, with the legal case paving the way to provide further treatment options and dedicated case management support.
Why we stepped in
Why we stepped in
Whilst initial treatment and support was provided via the Greater Manchester Resilience Hub following the 2017 Manchester Arena bombing, many survivors were left struggling to access further treatment under the NHS and struggling to return to the lives they knew before.
This situation was compounded as the Covid-19 pandemic lengthened already unacceptable waiting lists for treatment.
With all potential civil actions for compensation awaiting the outcome of the Public Inquiry, at Hudgell Solicitors we recognised that hundreds of physically and psychologically injured survivors were going to be left without vital assistance for a number of years.
Whilst we have helped with some of the acute and intermediate needs of those we represent, we are now looking at the long-term needs of all we represent.
The focus is on ensuring we can provide full future rehabilitation support for those still in need of help to return their lives to some form of normality and towards achieving the best possible outcomes.
This includes helping people back to employment where possible, and to a position where they are able to look forward to the future again.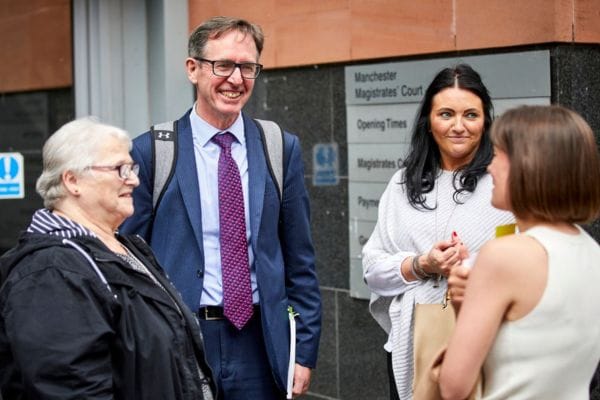 'Determined to provide immediate help'
'Immediate help'
Rachel Di Clemente, chief executive of Hudgell Solicitors, said: "The support we have provided to survivors of the Manchester Arena Bombing makes me hugely proud.
"Many suffered life-changing physical and psychological injuries, but after an initial wave of fundraising, found themselves left without the funds or support to access vital treatment and financial help.
"We were determined not to leave these people in limbo for years and to find a way of providing immediate help.
"It was challenging for our partners to offer the level of support they would normally due to the lack of funding, with all work carried out without any guarantees of recovering the cost.
"It was done to ensure rehabilitation was in place in spite of the barriers of the litigation, and our our clients have been really appreciative of the help they have received to help them rebuild their lives after the trauma of the terrorist attack."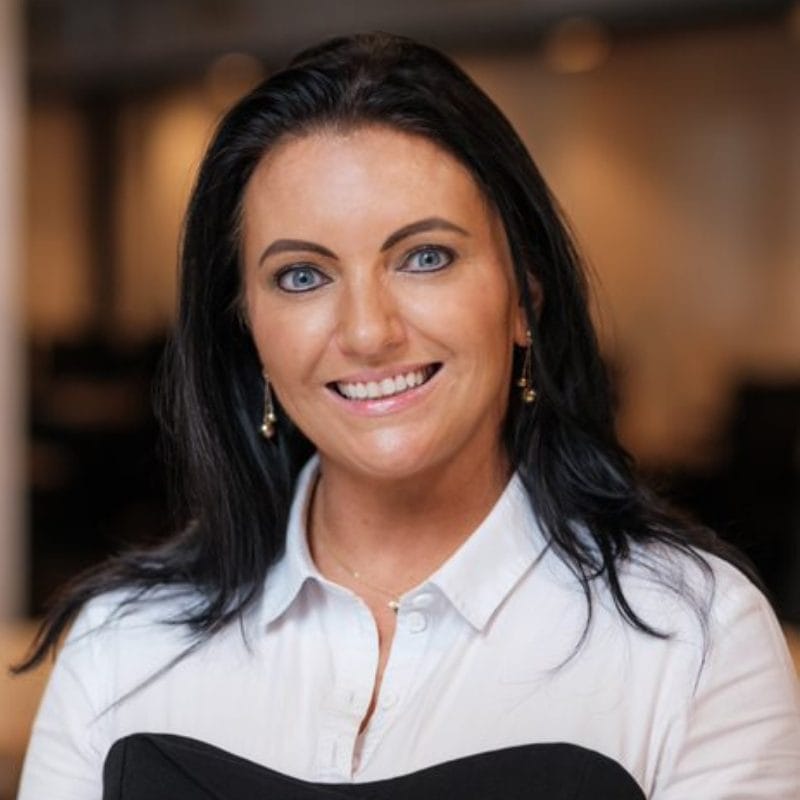 Client stories
Client stories
Ensuring you get the compensation you deserve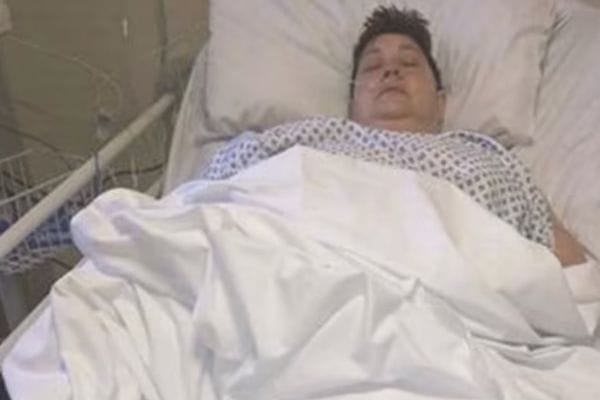 Manchester Arena bombing survivor Joanne McSorley says she has been left a prisoner her own home as she continues to await compensation for the disabling injuries she suffered in the attack more than five-and-a-half years ago. Joanne, 49, of Runcorn, suffered catastrophic injuries to her left side and shrapnel injuries all over her body in […]
How we can represent you
How we can represent you
Explained in five easy steps
Step 1
Free initial Advice
Call us, request a call back, or complete our online form and one of our team will assess whether we feel able to represent you.
Step 2
Apply for funding
We will help you to decide how best to fund your claim and let you know if Legal Aid is available.
Step 3
Disclosure
We will obtain relevant disclosure from the Coroner and any other relevant sources.
Step 4
Inquest Attendance & Submissions
We will make submissions to the Coroner/Chair with our views on the appropriate conclusions based on evidence revealed.
Step 5
Verdict / Findings
We will help you to understand that Coroner's verdict and advise you on any possible further legal steps to assist you.
Start your claim today
Feel free to give us a call or begin your claim online
Our client reviews
Our client reviews
We're always committed to getting the optimum outcome for you.
We were put in touch with Hudgell Solicitors through the Advocate to represent us on a pro-bono basis. They assigned Iftikhar Manzoor and he has been fantastic- very down to earth and easy to talk to. Any queries are answered quickly, and there seems to be a real understanding of concerns raised regarding the inquest of a close family member. We are so very grateful of the support they have given us so far, and extremely confident in their ability to achieve the result we hope for.
I wholeheartedly recommend the services of Hudgell Solicitors. Iftikhar Manzoors exceptional handling of our daughter's inquest showcased unwavering kindness, respect, and diligence. They provided invaluable emotional support throughout the process and, with dedication, secured the conclusion necessary for justice. Choosing Hudgell Solicitor is a decision you can trust for compassionate and effective legal representation"
Been speaking with a lovely lady called Karolina Jedrych, she has helped me with my first Steps , making sure I'm well informed and understanding what's happing along the way. Made me feel at ease and confident that I have chosen this team to help me . Thank you very much
The lady who is assisting me with my case is very helpful and understanding her name is karolina I would recommend this company without hesitation many thanks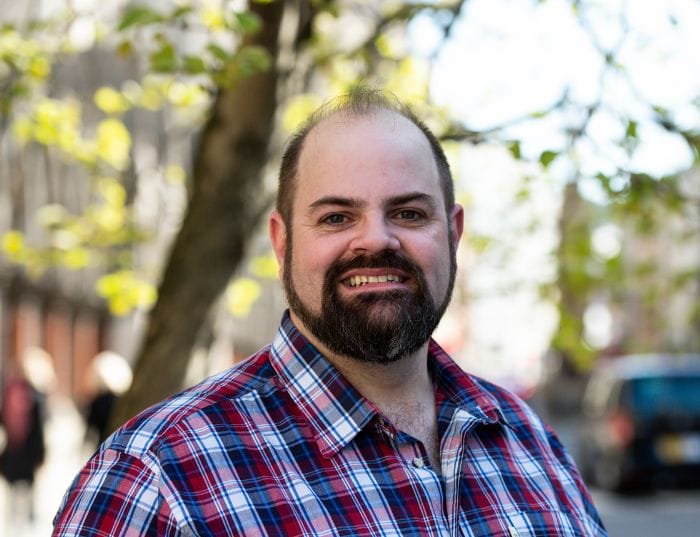 See more
FAQs
FAQs
What support has been provided to injured survivors of the Manchester Arena bombing?
Since 2020, we have provided survivors with support including;
Needs assessments – Bespoke assessments in which specialist clinicians considered their needs and support, signposting to appropriate help.
These assessments formed the basis for agreeing rehabilitation plans for clients and urgent treatment was identified to those most in need and still struggling to return to normal life.
Case Management Support – Clients were supported by dedicated case / rehabilitation managers who considered the treatment recommendations made and any accommodation requirements, home adaptations, aids and equipment needed. Consideration was also made the assistance which could be put in place to help survivors adapt or change their jobs, as well as supporting them with identifying and applying for relevant state benefits.
Counselling and physiotherapy – Many survivors experienced trauma related psychological symptoms which included avoidance of memory, situations and places.
Many were left suffering from low mood, emotional numbing and finding it difficult to adjust back to life.
Counselling and physiotherapy providers were found and advised of the likely number of referrals, ensuring suitable resources were put in place.
Behavioural therapist support – This was secured to support some of our younger clients in particular, who developed behavioural issues related to being affected by the events of the terror attack.
Ongoing treatment reviews – Once treatment and support started, meetings were held between our legal team and Proclaim Care to review the cases and discuss any issues. This was initially done on a weekly basis and then moved to two weeks, then every three weeks as the support became more established.
Speak to one of our advisors
"*" indicates required fields
Meet our group action lawyers
Our lawyers
Local lawyers at the heart of your community
Get in touch
Feel free to give us a call or begin your claim online