Funding for public inquiry representation
Public Inquiry funding
Our team at Hudgell Solicitors have represented at a number of public inquiries where public funding has been secured to enable our clients to take part. We are committed to ensuring our clients have the best legal representation and we work to ensure funding is in place.
Failings highlighted
Failings highlighted
Hudgell Solicitors' legal team represented the families of two people who were killed in the Manchester Arena bombing at the long-running Public Inquiry.
In three volumes of findings, Inquiry Chairman Sir John Saunders highlighted failures to implement proper levels of security, that 'significant aspects' of the emergency response "went wrong", and how MI5 missed a 'significant' opportunity to prevent Salman Abedi carrying out the attack which left 22 people dead.
Our legal team, led by Associate Solicitor Terry Wilcox, Manager of Public Inquiries, represented Core Participants in the Inquiry who lost loved ones in the attack.
Representing the family of Sorrell Leczkowski
Sorrell Leczkowski
We represented Samantha Leczkowski, mother of Sorrell Leczkowski, from Leeds, who was aged just 14 when she was killed.
Sorrell had gone to the Manchester Arena with her family to pick up her sister. Her mother Samantha and grandmother Pauline were also both seriously injured in the blast, but survived.
Her family described her as a 'very happy, positive and caring girl' who would 'light up the room as she entered singing and dancing' with a 'long, fun-filled life ahead of her'.
She was 'hungry for knowledge' and dreamed of studying in New York to become an architect.
Representing the family of Philip Tron
Philip Tron
We represented June Tron, Rachel Noble, Michael Tron and Ken Mullen, the family of Philip Tron, 32, of Gateshead.
Philip had driven with his mother, June, and his partner to collect his partner's 14-year-old daughter. Both Philip and his partner's 19-year-old daughter died in the blast.
One of five siblings and with a daughter of his own, Philip was described by his family as someone with a 'huge personality and heart' and a 'good sense of humour', always teasing his mother, and doing jobs for her.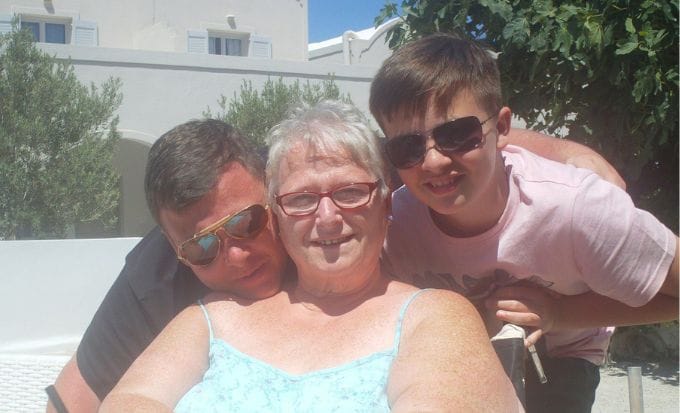 Client stories
Client stories
Ensuring you get the group actions compensation you deserve
How we can represent you
How we can represent you
Explained in five easy steps
Step 1
Free initial Advice
Call us, request a call back, or complete our online form and one of our team will assess whether we feel able to represent you.
Step 2
Apply for funding
We will help you to decide how best to fund your claim and let you know if Legal Aid is available.
Step 3
Disclosure
We will obtain relevant disclosure from the Coroner and any other relevant sources.
Step 4
Inquest Attendance & Submissions
We will make submissions to the Coroner/Chair with our views on the appropriate conclusions based on evidence revealed.
Step 5
Verdict / Findings
We will help you to understand that Coroner's verdict and advise you on any possible further legal steps to assist you.
Start your claim today
Feel free to give us a call or begin your claim online
Our client reviews
Our client reviews
We're always committed to getting the optimum outcome for you.
We were put in touch with Hudgell Solicitors through the Advocate to represent us on a pro-bono basis. They assigned Iftikhar Manzoor and he has been fantastic- very down to earth and easy to talk to. Any queries are answered quickly, and there seems to be a real understanding of concerns raised regarding the inquest of a close family member. We are so very grateful of the support they have given us so far, and extremely confident in their ability to achieve the result we hope for.
I wholeheartedly recommend the services of Hudgell Solicitors. Iftikhar Manzoors exceptional handling of our daughter's inquest showcased unwavering kindness, respect, and diligence. They provided invaluable emotional support throughout the process and, with dedication, secured the conclusion necessary for justice. Choosing Hudgell Solicitor is a decision you can trust for compassionate and effective legal representation"
Been speaking with a lovely lady called Karolina Jedrych, she has helped me with my first Steps , making sure I'm well informed and understanding what's happing along the way. Made me feel at ease and confident that I have chosen this team to help me . Thank you very much
The lady who is assisting me with my case is very helpful and understanding her name is karolina I would recommend this company without hesitation many thanks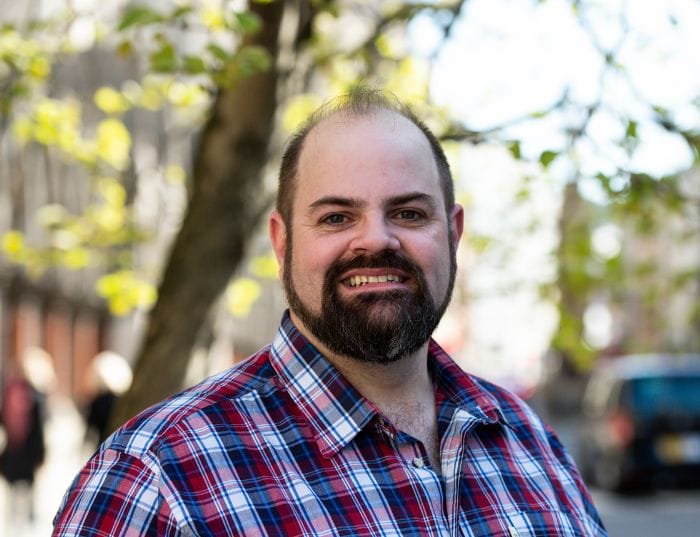 See more
FAQs
FAQs
What were the findings of Volume 1, which considered whether security arrangements were sufficient?
This section addressed the security arrangements, missed opportunities for detecting and stopping Salman Abedi, or reducing the harm he caused.
The findings of this volume were published in June 2021 and highlighted failures relating implementing proper security; the training of security guards; the recruitment of appropriate staff; planning for events; event risk assessments; monitoring of the site; CCTV monitoring and the failure to identify the blind spot in which Salman Abedi hid prior to detonating his bomb.
Following the publication of the first volume of findings, Neil Hudgell, executive chairman of Hudgell Solicitors, and part of our Manchester Arena Inquiry legal team, said;
"This inquiry has strongly demonstrated that there was an inexcusable catalogue of failings at every level which made the venue an attractive target to a terrorist attack, failed to deter or prevent the outrage, and as a result contributed to the loss of life and injury.
"Significantly, at the time, despite the country's national threat level for a terrorist attack being classed as severe, the Government did not have laws in place to enforce venues such as the Manchester Arena and other concert venues to take appropriate counter-terrorism measures in such an environment.
"As a result of these combined failings, thousands of young people who attended the concert on that night were left an open and vulnerable target for terrorists because the security around the venue and event was nowhere near what it needed to be. There were gaps and failings galore."
What were the findings of Volume 2, which considered whether the emergency response was adequate?
This volume dealt with the emergency response to the attack and examined the planning and preparation by the responders. The report was published on November 3, 2022, and included 149 recommendations.
Inquiry chairman Sir John Saunders said "significant aspects" of the emergency response "went wrong" and concluded that it was likely that failings had prevented 28-year-old John Atkinson's survival.
He said he could not rule out the possibility that the youngest victim of the attack, eight-year-old Saffie-Rose Roussos, could have been saved with better treatment.
Following the publication of the second volume of findings, Neil Hudgell, executive chairman and part of our Manchester Arena Inquiry legal team, said: "When the bomb was detonated, a well-organised, reactive, properly co-ordinated, decisive and brave response was needed at speed. Those injured sadly got an emergency response which was completely under-planned and ill-prepared, which was chaotically led, hesitant, and fearful.
"It left seriously injured people feeling abandoned and alone during the most terrifying moments of their lives, denying some the chance of coming away from the attack with their lives intact. The response was simply shameful.
"There was no clear communication across emergency services to enable decisive decision-making to be made. This ultimately resulted in the rescue of people from inside the area not being made the number one priority. How can that be the basis of any major incident response, where it is known there have been multiple life-threatening injuries and deaths?
"People who could potentially have been saved lost their lives whilst emergency crews were held outside for their own safety. It was therefore left to ordinary members of the public, many badly injured themselves, to help others."
What were the findings of Volume 3, which asked whether the attack should have been prevented?
Chairman Sir John Saunders said MI5 missed a "significant" opportunity to take action that might have prevented Abedi carrying out the attack.
In the months leading up to the attack, security services had obtained two key pieces of intelligence about Abedi but did not share them with local counterterrorism police,
Had they done so, Abedi could have been subject to a "port stop" under Schedule 7 of the Terrorism Act 2000 when he flew into Manchester Airport from Libya on 18 May 2017.
Sir John said it has been a "real possibility" that Abedi had the switch for the bomb used in the attack in his possession at the airport.
Speak to one of our advisors
"*" indicates required fields
Meet our public inquiry lawyers
Our lawyers
Local lawyers at the heart of your community
Get in touch
Feel free to give us a call or begin your claim online