Supporting survivors of the Manchester Arena bombing
Supporting survivors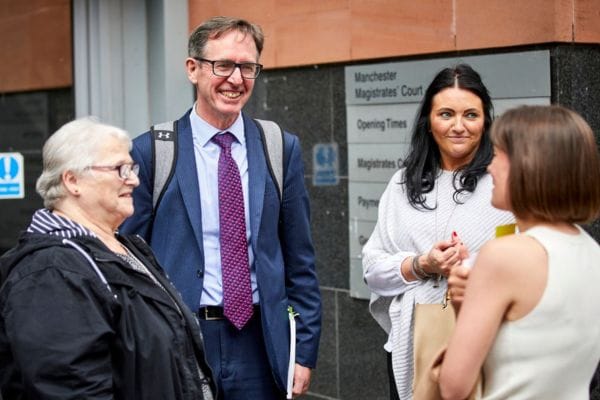 No win, no fee Manchester Arena bombing compensation
No win, no fee
Our Manchester Arena bombing claims legal team provides its expertise and dedication at no cost to clients, as cases are covered by no win no fee arrangements, with a guarantee of no damages deductions from successful settlements.
Our dedicated legal team
Our dedicated legal team
Hudgell Solicitors has a dedicated team of specialist lawyers working on compensation claims for injured survivors of the 2017 Manchester Arena bombing.
Our team is fully committed to securing damages for physical and psychological injuries, to recover loss of earnings and cover the costs of ongoing treatment, rehabilitation and care.
Working alongside leading barristers, we instructed experts to assess the types of claims which could be brought on behalf of those injured, establishing strong cases for damages despite there currently being no admissions of liability from any potential defendants.
Following the conclusion of the Public Inquiry, at which we also represented families who lost loved ones, our focus turned to preparing civil claims for compensation on behalf of more than 150 survivors – many of whom have sustained life changing injuries – who turned to us for support.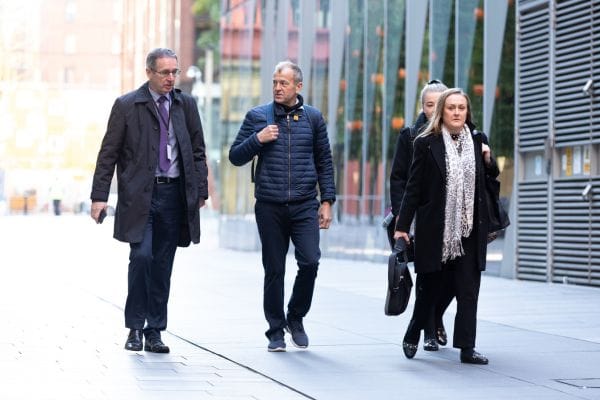 Rehabilitation led support
Rehabilitation led support
We provided an initial package of support, including dedicated rehabilitation services and much-needed financial assistance, and look forward to being able to provide further support in due course.
We are also able to represent others who suffered injury as a result of the terrorist attack at the Ariana Grande concert, but as yet have not sought legal support.
Each client will be supported by our dedicated team of specialists, who work closely with our Public Inquiry team, and have detailed insight into the events of that evening, and the failings highlighted.
We are working not only to achieve the best possible outcomes in terms of compensation, but also to achieve the best result for each and every individual from a social and wellbeing perspective, securing them the rehabilitation and support they need to help them towards a better future.
Significantly, we are committed to running all Manchester Arena bombing compensation claims at zero cost to all those we represent, with a guarantee of no deductions from damages where there is a successful settlement.
Fighting for compensation
Fighting for compensation
Our team of leading civil liberties and serious personal injury solicitors can represent anybody who has suffered loss and injury directly as a result of attending at the Manchester Arena on the night of the bombing.
Compensation will be sought for the pain and suffering caused by physical and psychological injuries, for loss of earnings (since the attack and into the future), rehabilitation and treatment, care needs and any broader impact on life.
Whilst most of the audience in attendance that night was able to get home safely, 22 people lost their lives and more than 700 were injured.
Many suffered life-long and life-limiting physical injuries, whilst others were left unable to return to work or university, or have since experienced an ongoing fear of crowded places and a range of anxieties and diagnoses such as Post-Traumatic Stress Disorder (PTSD).
For many, the experience of being so close to the attack has also had a lasting psychological impact, as has the panic and confusion of trying to find their missing relatives or friends in the midst of an ongoing terror event.
Suffered a physical injury as a result of the bombing.
Suffered a psychological injury as a result of the bombing.
Lost a loved one as a result of the bombing.
Suffered nervous shock as a result of being in close proximity to the incident (such as parents collecting children).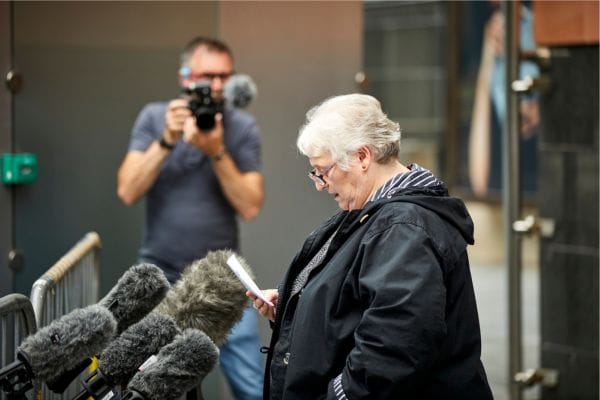 No costs for our clients
No costs for our clients
Our dedicated Manchester Arena legal team is led by solicitor Terry Wilcox, who has almost 40 years' experience in cases relating to major loss of life and long-running investigations, having represented in legal proceedings into the Hillsborough disaster of 1989, which saw 96 football fans lose their lives.
Terry is supported by highly-experienced personal injury solicitors Kerry Gillespie, Paul McClorry, Sarah Patten and our chief executive Rachel Di Clemente, who has a hands-on role in supporting survivors and managing communications with our clients.
This team, alongside Simon Kilvington KC, of Byrom Street Chambers, who has led many complex and high-value personal injury cases, provides its expertise and dedication at no cost to clients, as cases are covered by no win no fee arrangements, with a guarantee of no damages deductions from successful settlements.
This means clients represented by Hudgell Solicitors will receive any damages awarded to them in full. We will also ensure the relevant insurances are in place to protect people against having to pay any defendant costs at any stage.
If you suffered injury in the Manchester Arena bombing and are yet to secure legal support, call our team today or complete our short claim form.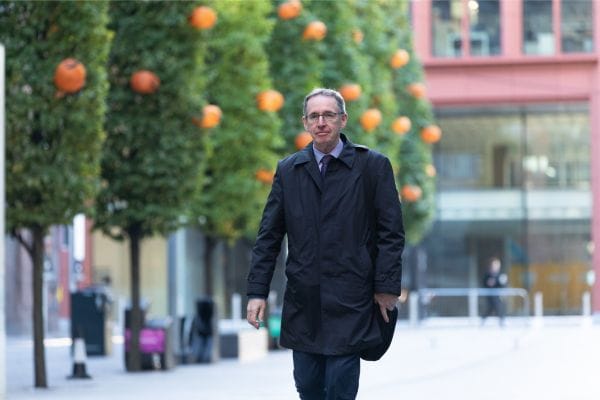 Client stories
Client stories
Ensuring you get the support and compensation you deserve
How we can represent you
How we can represent you
Explained in five easy steps
Step 1
Free initial Advice
Call us, request a call back, or complete our online form and one of our team will assess whether we feel able to represent you.
Step 2
Apply for funding
We will help you to decide how best to fund your claim and let you know if Legal Aid is available.
Step 3
Disclosure
We will obtain relevant disclosure from the Coroner and any other relevant sources.
Step 4
Inquest Attendance & Submissions
We will make submissions to the Coroner/Chair with our views on the appropriate conclusions based on evidence revealed.
Step 5
Verdict / Findings
We will help you to understand that Coroner's verdict and advise you on any possible further legal steps to assist you.
Start your claim today
Feel free to give us a call or begin your claim online
Our client reviews
Client Reviews
We're always committed to getting the optimum outcome for you.
We were put in touch with Hudgell Solicitors through the Advocate to represent us on a pro-bono basis. They assigned Iftikhar Manzoor and he has been fantastic- very down to earth and easy to talk to. Any queries are answered quickly, and there seems to be a real understanding of concerns raised regarding the inquest of a close family member. We are so very grateful of the support they have given us so far, and extremely confident in their ability to achieve the result we hope for.
I wholeheartedly recommend the services of Hudgell Solicitors. Iftikhar Manzoors exceptional handling of our daughter's inquest showcased unwavering kindness, respect, and diligence. They provided invaluable emotional support throughout the process and, with dedication, secured the conclusion necessary for justice. Choosing Hudgell Solicitor is a decision you can trust for compassionate and effective legal representation"
Been speaking with a lovely lady called Karolina Jedrych, she has helped me with my first Steps , making sure I'm well informed and understanding what's happing along the way. Made me feel at ease and confident that I have chosen this team to help me . Thank you very much
The lady who is assisting me with my case is very helpful and understanding her name is karolina I would recommend this company without hesitation many thanks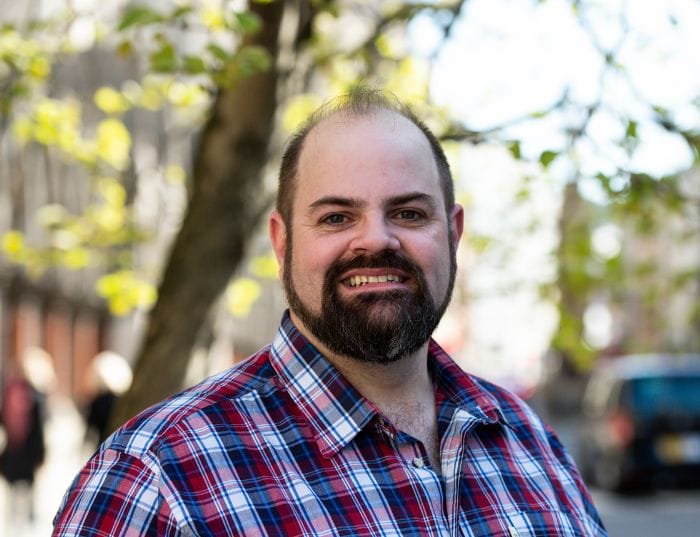 See more
FAQs
FAQs
Why has it taken more than six years to start compensation claims?
Civil claims for compensation must be made against organisations or individuals who can be held liable (to blame) for any injuries and loss suffered.
In the case of the Manchester Arena bombing, all potential civil actions have had to await the outcome of the Public Inquiry, which was called to investigate the deaths of the victims, determine exactly what happened, and aim to identify what must be done to prevent it from happening again.
Though inquiries cannot determine criminal or civil liability, they can highlight where failings have occurred, and Chairman Sir John Saunders concluded in his Volume 1 Report there had been many 'missed opportunities' to prevent or minimise the devastating impact of the terrorist attack.
He also said 'inadequate attention' had been paid to the national level of the terrorist threat by those directly concerned with security at the venue.
Terrorist Salman Abedi was able to detonate a bomb in the City Room, an area close to one of the exit doors from the Arena, as thousands of audience members met with parents and others who had come to collect them.
The Inquiry Chairman concluded that security arrangements for Manchester Arena should have prevented or minimised the devastating impact of the attack, and that there were a number of opportunities which were missed leading to the failure.
He said Abedi should have been identified as a threat on the day by those responsible for the security of the Arena, and that 'disruptive intervention' would have been 'highly likely' to lessened the loss of life and injury, even if he had still detonated his device.
Speak to one of our advisors
"*" indicates required fields
Meet our group action lawyers
Our lawyers
Local lawyers at the heart of your community
Get in touch
Feel free to give us a call or begin your claim online