Specialists in mental capacity and Court of Protection
Specialists in mental capacity and Court of Protection
When caring for a loved one who lacks mental capacity, it is important that their best interests are always put first. As specialists in Mental Capacity Law and Court of Protection work we act as professional deputy, attorney and trustee. We have been managing the affairs of those that do not have the capacity to manage their own affairs through the Court of Protection for over 10 years.
Our expert Eve Carter manages the affairs of children and adults that have lost capacity through acquired brain injury and also injury at birth. We also deal with capacity loss through age related brain conditions and learning disabilities. We have experience of working closely with case managers, therapists, support workers, financial advisers and families to manage large clinical negligence awards.
We also work closely with our clinical negligence and personal injury teams to provide a seamless service post injury. Our work is about solving problems and getting families back to as normal life as possible.
See our FAQs section below for more information on specific areas.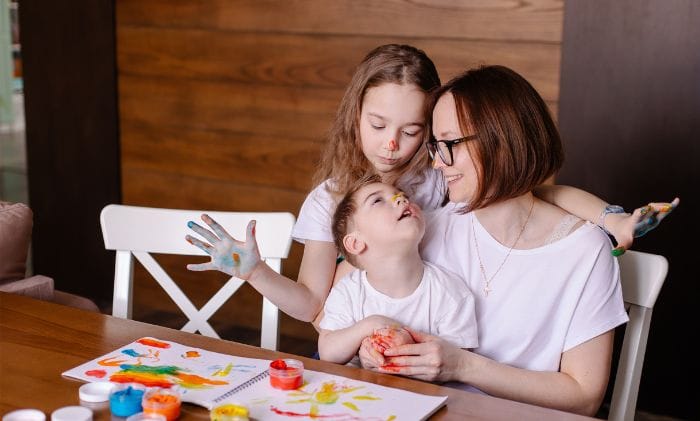 Meet Eve Carter
Head of Court of Protection
Meet Eve Carter
Eve specialises in Mental Capacity Law and Court of Protection work and acts as a Professional Deputy, Attorney and Trustee. Her work is about solving problems and getting families back to as normal life as possible.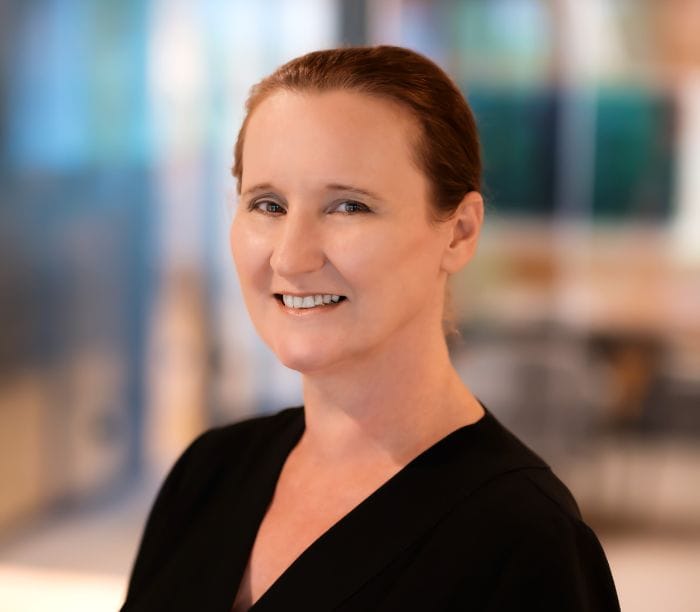 How to make a Court of Protection enquiry
Hot to make an enquiry
Explained in four easy steps
Step 1
Free Initial Advice
Call us, request a callback or complete our online enquiry form and we will assess whether we can assist you.
Step 2
Funding
We will discuss funding options with you; usually, this is private funding but this can often be paid for via a related personal injury or clinical negligence claim.
Step 3
Submit Application
We will prepare application papers and supporting evidence before filing these on your behalf.
Step 4
Order received
We will receive an Order from the Court of Protection providing the relevant authority.
Client stories
Client stories
Providing expert guidance and stability for the future
Our client reviews
Our client reviews
We're always committed to getting the optimum outcome for you.
We were put in touch with Hudgell Solicitors through the Advocate to represent us on a pro-bono basis. They assigned Iftikhar Manzoor and he has been fantastic- very down to earth and easy to talk to. Any queries are answered quickly, and there seems to be a real understanding of concerns raised regarding the inquest of a close family member. We are so very grateful of the support they have given us so far, and extremely confident in their ability to achieve the result we hope for.
I wholeheartedly recommend the services of Hudgell Solicitors. Iftikhar Manzoors exceptional handling of our daughter's inquest showcased unwavering kindness, respect, and diligence. They provided invaluable emotional support throughout the process and, with dedication, secured the conclusion necessary for justice. Choosing Hudgell Solicitor is a decision you can trust for compassionate and effective legal representation"
Been speaking with a lovely lady called Karolina Jedrych, she has helped me with my first Steps , making sure I'm well informed and understanding what's happing along the way. Made me feel at ease and confident that I have chosen this team to help me . Thank you very much
The lady who is assisting me with my case is very helpful and understanding her name is karolina I would recommend this company without hesitation many thanks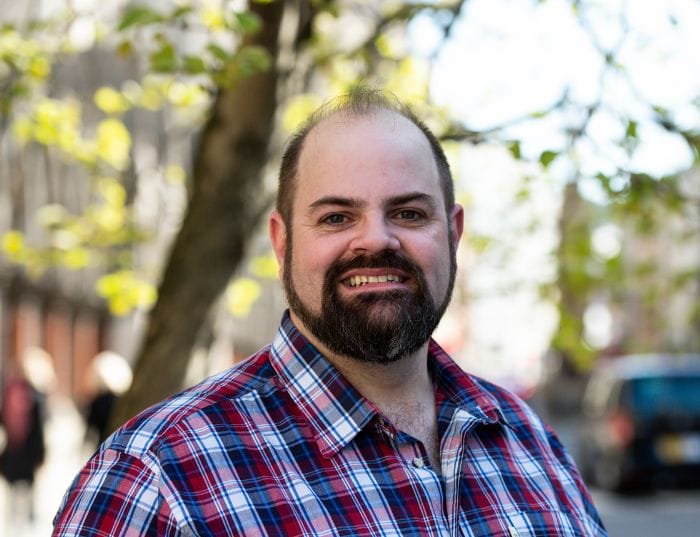 See more
FAQs
FAQs
What is Mental Capacity?
Mental capacity is the ability to make your own decisions. Having Mental Capacity means that you are able to:
Understand the information relevant to the decision that you wish to make.
Retain that information long enough to make a decision.
Weigh up the pros and cons of the decision you are making.
Communicate that decision.
https://www.legislation.gov.uk/ukpga/2005/9/contents
How is Mental Capacity determined?
The Mental Capacity Act 2005 came into force in October 2007, and it sets out the law and the legal remedies relating to decision making.
The Code of Practice gives guidance for decisions made under the Mental Capacity Act. https://www.legislation.gov.uk/ukpga/2005/9/pdfs/ukpgacop_20050009_en.pdf.
What is a lack of capacity?
Mental Capacity is the ability to make your own decisions and people who are unable to make their own decisions would therefore be considered to lack capacity.
A lack of capacity can be caused by illness, injury, learning disability or a mental health condition. It can be permanent or temporary and it can relate to some decisions but not to others. A person may be able to make simple easy decisions but be unable to make more complex decisions.
What is the starting point for considering mental capacity?
There is an assumption that everyone has capacity to make their own decisions, in order to show a lack of capacity there must be evidence to contradict this.
What is supported decision making?
A person may be able to make their own decision if they are given a little support. Helping someone to consider all the relevant factors to make a decision should be only guiding them and not extend to imposing your own view. The Mental Capacity Act acknowledges that an unwise decision does not automatically evidence a lack of capacity.
What happens if someone has lost the ability to make their own decisions?
Where it appears, someone is unable make their own decisions the test to establish mental capacity is broken down into two parts:
A functional test looking at the decision needing to be made.
A diagnostic test to determine whether the lack of capacity is due to impairment or a disturbance of the function of the mind.
If the person lacks the capacity to make the specific decision, then the Mental Capacity Act allows for a decision to be made in the best interests of the person concerned by an authorised third party. Where you suspect someone may lack capacity the first point of referral should be to their GP.
What is a Deputy?
What does a Property and Affairs Deputy Offer?
The appointed deputy manages the finances for the person who is unable to manage their own affairs and is authorised by the court to 'stand in their shoes' and make decisions on their behalf. The deputy is required to provide detailed accounts of their expenditure to the Court of Protection on an annual basis.
How is the deputy appointed?
An application needs to be made to the Court of Protection to obtain their approval for a deputy to be appointed. The application needs to provide information relating to the protected party, their circumstances and financial situation. The application also requires information about the proposed deputy and their suitability to be appointed in a fiduciary position. The court considers if the appointment of a deputy will be in the protected party's best interests.
Who can act as a deputy?
A deputy can be a family member or professional such as a solicitor. Professional Deputies are usually appointed to act where there are complex assets and as a preference in cases where there are damages to be managed. Families also often prefer to appoint a neutral professional party as deputy.
What does a deputy do?
The deputy is responsible for making all the decisions the person would usually take in respect of their finances.
Managing bank account.
Paying bills.
Maintaining property, adapting, buying and selling.
Managing investments.
Buying maintaining and taxing vehicles.
Claiming benefits.
Organising insurance.
Tax returns.
Employing care staff if required.
Budgeting.
Employing therapists.
Arranging holidays.
Employing other professionals to act where required.
Ensuring a valid will is in place, making a statutory will application if required.
We are happy to discuss what the best option for you would be as it is a big responsibility to take on. It is important that you understand the nature of the role and responsibilities. For further advice about making an application or instructing a professional deputy, call or submit an enquiry online.
Can I appoint a Health and Welfare Deputy?
What is a health and welfare deputy?
The court very much prefer to deal with medical decisions for adults on a decision-by-decision basis and are reluctant to impose a blanket authority where health and welfare decisions are concerned. There are however circumstances where a health and welfare deputyship may be granted.
The court will look favourably on an application made by the parents of a child who does not have capacity and is unlikely to regain capacity. A health and welfare deputyship may be granted to allow them to continue to provide consent for defined ongoing dental and medical issues after eighteen years of age.
What does a health and welfare deputy do?
The deputy deals with assisting the protected party to make decisions about health and welfare. Where they live, decisions about routine medical and dental treatment and welfare decisions. Where the protected party is unable to make a decision, the deputy makes a decision in their best interests.
Do you offer support and assistance for Appointed Lay deputies?
Where family members have taken on the responsibility of managing the financial affairs of a relative or child there are times when support will be needed. Navigating the Court of Protection can be challenging even for professionals so we appreciate that help and advice may be needed from time to time.
We regularly advise deputies and attorneys on their roles and responsibilities.
Can you prepare the annual returns for me?
A deputy for property and affairs is required to submit annual accounts detailing expenditure for the year to the court of protection. This is something we are, as a professional deputy, experienced in doing. We can go through annual accounts and assist you in submitting the deputyship return if you require.
Can I instruct you to prepare any further application to the court I require?
Yes, the order appointing you as deputy will set out the authority that you have been given and generally it is fairly limited to routine transactions. Where you want to make decisions that are not in the original order a further application to the court will be required for approval.
You may wish to amend a will or make a statutory will or look at the feasibility of gifting funds that will require a gift application. If you wish to deal with property a trustee application may also be required.
For a discussion on further applications please call or submit an enquiry online.
Can a Deputy or attorney make a gift of the protected party's assets?
Gift Applications in the Court of Protection. Deputies and attorneys are generally not permitted to make gifts from another's assets. There are a few exceptions to this rule.
When can an attorney make gifts?
An attorney acting under a registered property and affairs Lasting Power of Attorney may make gifts:
but only if the value of the gifts is reasonable regarding all the circumstances and the size of the estate. Customary occasions are defined as a birth, marriage, or other occasion that families would traditionally make gifts.
When can a deputy make gifts?
A Deputy's powers to make gifts are stated in their deputyship order which will usually contain a clause such as:
'The deputy may make provision for the needs of anyone who is related to or connected to (P) if he provided for or might be expected to provide for that person's needs, by doing whatever he did or might have reasonably been expected to do to meet those needs.'
In respect of this the deputy must make a decision in the best interest of the person and consider the affordability of making a gift.
Can I make a transfer of assets that are not shown as exceptions to the rules?
For all other transfers of funds an application should be made to court to seek approval. We can advise on any other gifting you wish to consider and where appropriate make the application for you to the court of protection.
The kinds of gifts that would require approval would be larger transfers of money, loans, care payments to family members, any waived repayments of loans or interest, assistance in property transactions for family members, IHT planning arrangements and unusual transactions.
If you are concerned that you have made an unauthorised gift of assets there are ways to deal with this. We can advise whether an application can be made to the court for retrospective approval.
The court is however not tolerant of unauthorised gifts and will remove the deputy or attorney from their position and seek to recover any unauthorised transfers.
If you require advice about gifting or making an application, please call or submit an enquiry online.
Application to make a statutory will – can I make or amend a will for someone without capacity?
A statutory will is a will made under the Mental Capacity Act 2005 for someone without the capacity to give instructions.
A formal application needs to be made to the Court of Protection for the approval of the will and the judge will consider all supporting evidence before approval is granted. The official solicitor is usually instructed to ensure the viewpoint of the person that has lost capacity is considered independently.
This is a complex court application but where it is necessary, we can advise you on how to proceed and discuss the likely costs.
Where might an application be required?
The party has not made a will.
An existing will is no longer appropriate.
The estate has suddenly increased in value because of a compensation award.
Beneficiaries have died.
Beneficiaries have already received the gift from the will during lifetime.
There are tax planning reasons.
What does the court consider making the decision?
Any expressed wishes.
All the surrounding relevant circumstances.
The persons past and present wishes.
Any input the person is able to have.
The persons beliefs and values.
Views of connected third parties.
Evidence of family tree.
Financial position.
The will is then made to reflect what is to be considered as in the best interests of the person taking all relevant factors into account. Each case is very much considered on its own set of facts.
For specific advice relating to your individual circumstances please call or submit an enquiry online.
Can I remove a Trustee that has lost capacity through the Court?
If a trustee is having mental capacity issues generally, they would have retired from their position, or the trust deed would have provided for their replacement. A lack of capacity does not in itself discharge the person from the role of trustee, therefore if they remain in place action may be needed. An application to the court is needed to obtain an order removing them.
When can the court remove an incapable trustee?
The Court of Protection has powers under the Mental Capacity Act to authorise the removal and replacement of trustees:
Where the person is a trustee of land with no beneficial interest.
Where the person has a beneficial interest in the land and there is another trustee.
Where the person has a beneficial interest and there is no other trustee.
Where the person is the sole beneficiary.
In all these cases an application will need to be made to the Court of Protection to replace the trustee with an appropriate person to act in this role. There are many surrounding factors to be considered and we are happy to advise you in your individual circumstances.
For further advice call or submit an enquiry online.
Can I make an emergency application to the Court of Protection?
There are emergency protocols within the court proceedings to deal with applications that are urgent. Generally, in cases of genuine emergency the court can issue interim orders to assist in dealing with matters quickly and there are provisions for urgent hearings.
How does the court decide if the matter is urgent?
The court will consider whether the case merits being fast tracked and if it justifies the prejudicial effect this may have on other parties with an interest. The court will need to be satisfied that it has enough evidence to make the decision. It is important to seek advice quickly so an application can be commenced as soon as possible I am happy to discuss any issues you may have.
When might this be needed?
Examples of urgent applications would include a trustee application to replace a trustee that had lost capacity during a property sale, urgent statutory will where the person had limited life expectancy, urgent interim order to release funds to care for someone who has lost capacity.
How does a Professional Deputy Appointment work?
Why would I want a professional deputy?
Acting as a deputy carries a great deal of responsibility and it can take significant time and energy to deal with the financial affairs of another. There are legal issues to deal with and reporting obligations to the Office of the Public Guardian who oversee the management of the persons' affairs. Many family members soon feel out of their depth dealing with the Court of Protection and it is not uncommon for people to transfer to a professional deputy at a later date.
Who can be appointed?
A solicitor can be appointed to act as a professional deputy from the outset or later to replace a family member that has struggled and deal with all the financial management. The solicitor works with the person, their family and other professionals to manage their affairs and where the person is not able to be involved with the decision making then the solicitor will make decisions in their best interests.
Where there are large damages awards or estates of substantial value it is often easier to have a neutral party managing the deputy affairs and can avoid family conflict. It is also largely accepted by the court that a professional may be best placed to deal with such complexity.
Who do you act for as a professional deputy?
We act for adults and children with brain injuries, cerebral palsy, life limiting conditions, age related degenerative conditions and disabilities. We sensitively manage often complex family situations and challenges and are happy to discuss individual family situations and help you reach an outcome that works for everyone. Ultimately the solution should be one of mutual cooperation to provide the best life possible for the person concerned.
Do you manage damages awards?
We manage complex deputyship client affairs through the end of the litigation to conclusion and post settlement. We are experienced at working with case managers, therapists, and investment advisers to manage multi-million-pound clinical negligence awards.
Can you deal with elderly clients?
Yes, we are experienced with later life client's needs in the transition through later life and deal with those with life limiting conditions, dementia, and age-related capacity issues.
Can I change my Professional Deputy?
At the end of litigation, a professional deputy is often appointed where there are complex care and financial issues to deal with. Whilst it is hoped that the appointment works well for all concerned this is not always the case.
We are happy to discuss any issues that you are having with your deputy and advise on outcomes that would be more harmonious. When a settlement is agreed the parties have envisaged that these relationships may need to be changed over the lifetime of the protected party and as such provision has been made for the costs of removing and appointing a further deputy within the settlement.
What should I do if I am concerned about the actions of a current deputy or attorney?
We are happy to help where a lay person or family member has been appointed to deal with a relative's affairs but has found things too challenging and a professional appointment may be a better idea. We are happy to discuss your requirements and help provide a workable solution for all.
If you suspect that someone is abusing their position of trust as an attorney or deputy, or you are concerned that are not acting in the best interest of the person concerned we can advise on safeguarding and the best course of action to remedy this.
Can I appoint a Professional as my attorney under a Lasting Power of Attorney?
Yes. Attorneys are appointed under a Lasting Power of Attorney by a person with capacity setting their affairs in order. A Lasting Power of Attorney is a legal document authorising your attorneys to act in relation to your property and affairs should you lose capacity at a later date. This can be a professional solicitor if you wish but you will need to consider that a professional solicitor will need to charge to provide the service.
What are the benefits of using a professional attorney?
Where affairs are complex it may be appropriate to consider using a solicitor as your attorney. With more complex affairs the level of work would be too overwhelming for a friend to deal with. You may have specific requirements that a solicitor is best placed to implement. You may simply wish to remain in your property abroad and be cared for by carers after you lose capacity or not have anyone that you feel is right to carry out this role for you.
A professional attorneyship allows your affairs to be dealt with impartially by a professional.
We have many years of professional experience dealing with deputyship and attorneyship clients and would be happy to discuss any requirements that you may have.
Can I contest an application in the Court of Protection?
If you have been contacted in relation to Court of Protection proceedings, we are happy to discuss the case and recommend you on the best way for you to respond.
If you do not believe the application is in the best interests of the person that has lost capacity, you may wish to discuss contesting the application. We can provide representation in respect of contesting deputyship and attorneyship appointments and also in respect of statutory wills and other applications. You may have information that the court has not had the opportunity to consider which may affect the decision they make.
We are happy to discuss and explain the implication of any correspondence that you have received from the court.
Can you assist with relatives that live abroad and have capacity issues?
Yes, we can assist with financial international capacity issues in some cases.
Can you plan ahead for a loss of capacity abroad?
Planning for capacity issues in later life is particularly important to ensure your wishes are honoured. You may wish to remain abroad and be cared for in your overseas home. The appointment of a professional attorney under a Lasting Power of Attorney with experience in managing care packages utilising case management companies that can source nursing care for you, should you need it, will ensure that your wishes are adhered to and the life that you are accustomed to remains in place.
By making a power of attorney with a professional attorney you have the benefit of being able to detail all your wishes for the future and have a say in how you wish to be looked after should you lose the capacity to make your own decisions. Equally if your wishes are to return to the UK should you lose capacity this can be prepared for, and the necessary preparations made.
What if a relative has already lost capacity abroad?
If a member of your family resident abroad has lost capacity but they own assets in the UK, we can assist in making an application to the Court of Protection for the appointment of a deputy to enable the UK assets to be managed in their best interests.
Speak to one of our advisors
"*" indicates required fields
Meet our Court of Protection lawyer
Meet our Court of Protection lawyer
Get in touch
Feel free to give us a call or begin your claim online