No win, no fee skiing accident compensation claims
No win, no fee
You can be represented by a highly-experienced accidents abroad lawyer at no upfront cost to you. Under our No Win No Fee agreement you only pay a pre-agreed percentage of the compensation awarded if your case is successful.
Ski accident claims
Ski accident claims
If you have been injured because of faulty ski equipment or as a result of someone's negligence, you may wish to consider pursuing a skiing accident claim for compensation for your injuries and consequential losses.
Successful claims can be brought against:
Fellow skiers.
Tour operators.
Ski centres.
Ski lift operator.
Instructors.
Piste authorities.
All have a responsibility to take precautions that will guard against accidents and keep everyone safe. If this responsibility is breached and injuries occur, it may be possible to seek justice.
Specialist ski accident solicitors
Specialist ski accident solicitors
In the majority of skiing accident claims we deal with, the injuries sustained are broken bones, leg and arm fractures or concussion. But it is possible to suffer a serious head or spinal injury which can have life-changing consequences.
Our dedicated accidents abroad team have vast experience ensuring your case reflects the severity of the situation and the support you and your family need. They will:
Advise on the claims process for countries in the EU and around the world.
Liaise with a network of foreign law experts and fight to get justice for you and your loved ones.
Arrange for an expert medical examiner to assess your injuries, or the circumstances of an injury, to ascertain what and who was responsible.
Help you hold those responsible to account to ensure you're compensated for your pain, suffering and loss.
Help gain access to the best possible rehabilitation support for those involved in serious accidents.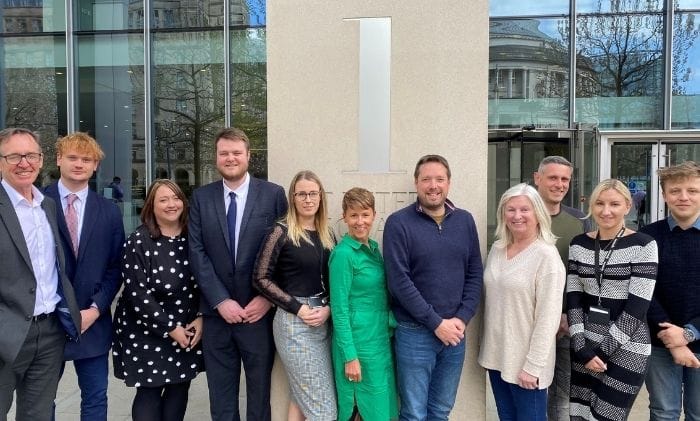 Making a ski accident claim
Making a ski accident claim
The laws on personal injury claims change depending on the country where the incident happened. It can be complex if there are also many different parties involved, so it's important to have a legal expert on your side.
Our injury abroad solicitors are vastly experienced — so you're guaranteed expert legal representation.
We'll assess the circumstances of your case, and if accepted, begin our investigation, where necessary liaising with our network of travel experts to establish the circumstances of your accident and who exactly was responsible.
Once we've obtained all evidence in support of your case, we'll advise you on a reasonable amount of compensation that's appropriate to your injuries and losses.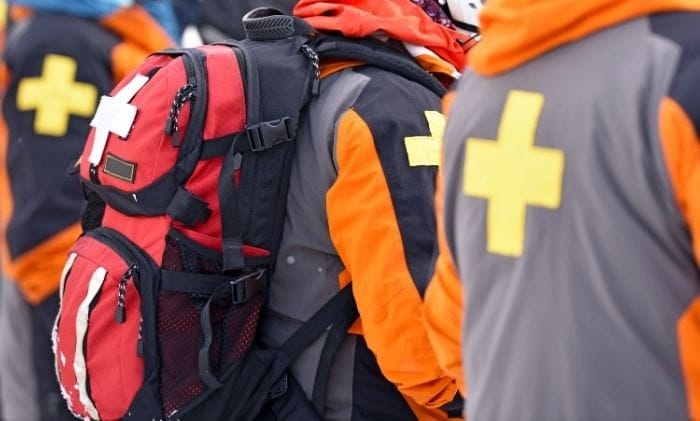 Client stories
Client feedback
Ensuring you get the holiday injury compensation you deserve
How to make a skiing accident abroad injury claim
How to make a claim
Make a claim in six easy steps
Step 1
Free Initial Advice
Call us, request a callback or complete our online claim form and we will assess whether we think you have a claim.
Step 2
Funding
We will help you to decide how best to fund your claim. Usually we will be able to offer you a No win, No fee agreement.
Step 3
Letter Of Claim
We will send a letter to your opponent with details of your claim, setting out why we think they are at fault.
Step 4
Obtain Medical Records & Medical Reports
We will request copies of your medical records and instruct a medical expert to prepare a report about the extent of your injuries.
Step 5
Prepare Claim Valuation
We will put together a schedule of loss setting out the losses you have incurred and the extent of the injuries you have sustained.
Step 6
Negotiate Settlement
We will send all the evidence to your opponent inviting their settlement proposals. If we cannot agree a reasonable settlement, we will prepare court proceedings.
Start your claim today
Feel free to give us a call or begin your claim online
Our client reviews
Client reviews
We're always committed to getting the optimum outcome for you.
We were put in touch with Hudgell Solicitors through the Advocate to represent us on a pro-bono basis. They assigned Iftikhar Manzoor and he has been fantastic- very down to earth and easy to talk to. Any queries are answered quickly, and there seems to be a real understanding of concerns raised regarding the inquest of a close family member. We are so very grateful of the support they have given us so far, and extremely confident in their ability to achieve the result we hope for.
I wholeheartedly recommend the services of Hudgell Solicitors. Iftikhar Manzoors exceptional handling of our daughter's inquest showcased unwavering kindness, respect, and diligence. They provided invaluable emotional support throughout the process and, with dedication, secured the conclusion necessary for justice. Choosing Hudgell Solicitor is a decision you can trust for compassionate and effective legal representation"
Been speaking with a lovely lady called Karolina Jedrych, she has helped me with my first Steps , making sure I'm well informed and understanding what's happing along the way. Made me feel at ease and confident that I have chosen this team to help me . Thank you very much
The lady who is assisting me with my case is very helpful and understanding her name is karolina I would recommend this company without hesitation many thanks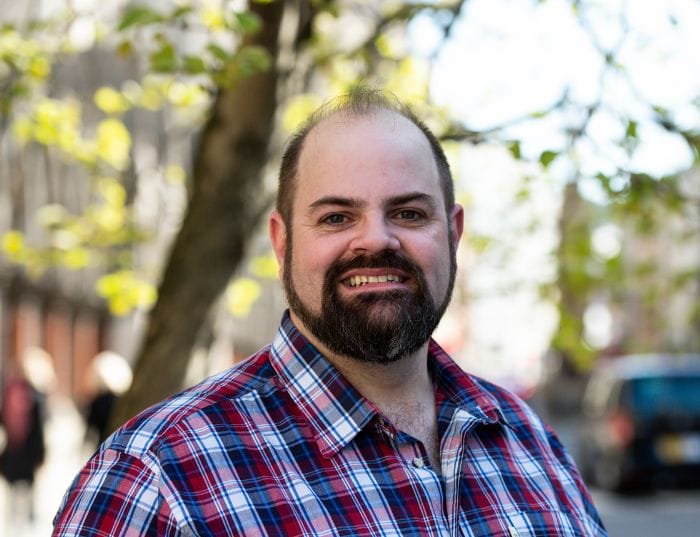 See more
FAQs
FAQs
How much compensation can I expect to receive?
The amount of compensation you're entitled to will depend on several different factors, including:
The severity of your physical injuries — corroborated by an independent medical expert.
Any psychological trauma you've suffered.
Your loss of earnings through taking time off work.
Your ongoing care and medical support requirements.
Mobility aids and home improvements you now require as a result of your injuries.
Other financial losses you've incurred in the wake of the accident, including overseas medical expenses and travel costs.
The loss of enjoyment you've experienced as a result of your holiday being cut short or affected.
Our solicitors are experts in achieving maximum compensation for ski accident claims abroad, both inside and outside the EU. To find out the value of your claim, contact our team now for a free no obligation consultation.
How will my skiing holiday compensation claim be assessed?
From a legal perspective, there two types of winter sports accidents:
Fault claims
These are cases where the injured person accepts that they were responsible for the accident. Usually, these are resolved between the injured party and their travel insurance provider (although there are limited recoverable costs).
Non-fault claims:
When a third party is to blame for an injury or incident this is classed as a non-fault accident, where compensation for any personal injury and consequential losses may be claimed.
A non-fault skiing accident might be caused by:
An instructor who hasn't provided proper training.
Someone operating machinery unsafely.
A ski lift operator.
A tour operator.
The piste authority.
The ski centre.
Faulty or inappropriate equipment.
It is also possible to make a compensation claim for winter sports activities like snowboarding or less popular activities such as cross-country skiing, sledding and snowshoeing.
How do you establish which party is liable?
To ensure everyone stays safe on the slopes, winter sports resorts usually ask users to abide by a code of conduct.
In Europe, the Federation Internationale de Ski (FIS) sets the rules. In the US, there is a similar code of conduct that's enshrined in law in some states. However, it is the FIS rules which usually act as the starting point when trying to establish liability if a collision occurs between two people.
If someone sustains an injury in an avalanche, the ski resort or authorities could be liable – but this would depend on the available evidence and where the accident took place.
Tour operators, ski schools and instructors who take bookings for skiing or snowboarding trips can be legally obliged to protect you from injuries and accidents.
If anyone is involved in an accident or injured while taking part, the organiser may be at fault for not protecting you sufficiently, for example by not undertaking adequate risk assessments.
In some circumstances, a claim can be made against an equipment manufacturer if it can be proven that its failure was responsible for the incident.
How long do I have to make a claim?
The amount of time you have to claim will depend on which country the ski accident took place.
If you were in the UK, you normally have three years from the date of the accident to bring a compensation claim. However, some countries have much shorter time periods, some as short as 6-12 months from the date of the accident.
We'd always recommend seeking legal advice at your earliest opportunity following a ski or winter sport accident.
Where will the claim be heard?
Skiing injury claims can be complicated and a number of factors need to be carefully considered.
Expert advice is required to determine where you can pursue your claim and who the claim should be brought against.
At Hudgell Solicitors, we are one of the few law firms in the UK which has the experience and ability to provide specialist advice regarding skiing accident claims that occur outside the UK.
We have an extensive international network of lawyers and experts should there be a need for specialist advice from an expert in another country.
Enlist our help and we will provide expert advice and an excellent level of client care so that you can focus on your recovery.
Speak to one of our advisors
"*" indicates required fields
Meet our Accidents Abroad lawyers
Our lawyers
Local lawyers at the heart of your community
Advice
Advice
Expertise. Trust. Authority
View All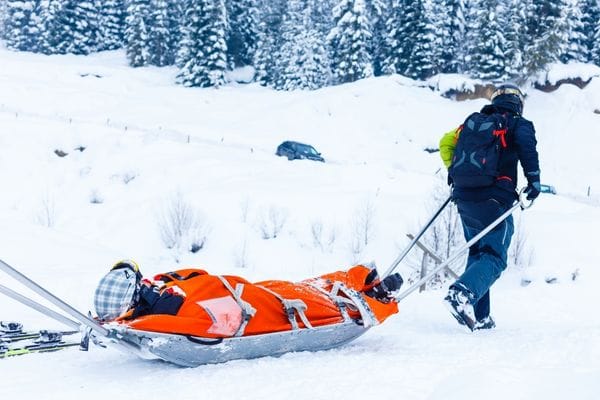 A British skier with 60 years' experience who was left with two broken arms after another skier ploughed into him during a holiday in France is urging others to report incidents to the local police and piste security offices as soon as possible. 78-year-old Michael Bond, who was on holiday in the resort of Les […]
As a travel litigation and serious accidents abroad claims solicitor, I outline the circumstances when you may be able to claim for a winter sports injury. Winter sports are more popular than ever before. Every year, thousands of people head for the slopes to create and share memorable moments with family and friends. Unfortunately, the […]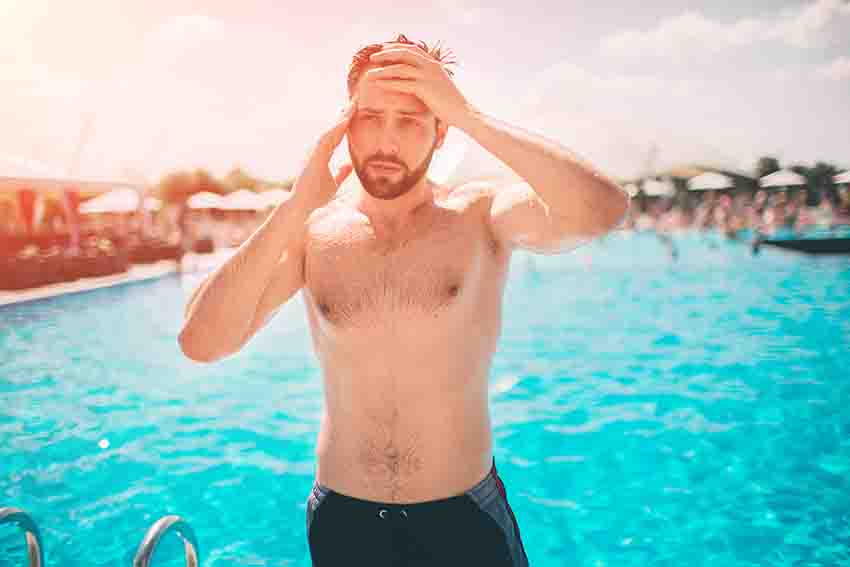 If you suffer an injury abroad knowing what to do might help to alleviate your stress and worry. In the most serious of cases, it could prove to be the difference between life and death. Dealing with a personal injury can be traumatic at the best of times. When you're travelling abroad and not quite […]
Get in touch
Feel free to give us a call or begin your claim online