Our Charity Partners
Hudgell Solicitors has proudly supported hundreds of charities, local community groups and good causes through donations, fundraising and staff volunteering.
Over £1 million has been donated directly by our community arm, The Neil Hudgell Trust, supporting a wide range of projects, small charities and deserving individuals.
We are proud to have developed many strong, long-lasting partnerships with those we support, helping to ensure our work is not just short term, but that real legacies are left.
Our Charity partners include Paul For Brain Recovery (P.A.U.L) which supports brain injury survivors on the road to recovery, Spinal Injuries Association, which is supporting people who suffer spinal cord injuries, and  Limbless Association, which offers vital information, advice and support for amputees, their families, friends and professionals.
The work of the charities we support, and have helped previously, is detailed below.
Paul For Brain Recovery (P.A.U.L)
We were proud to help Paul Spence, an inspirational brain injury survivor, establish his charity in 2016.
He recognised the need for a community-based recovery service to give all brain injury survivors the chance of a better future, and to enable them to live their best lives.
The charity offers a community service that provides support, guidance and education to individuals and families affected by acquired brain injury (ABI) in Hull and the surrounding areas.
It also campaigns to raise awareness, improve services and to promote an understanding of brain injury, whilst Paul continues to support our brain injury clients as an official ambassador for Hudgell Solicitors.
Today our colleagues volunteer at the P.A.U.L For Brain Recovery Centre at the Wilberforce Health Centre in Hull, in various roles, fundraise and help raise awareness about the charity.
Find out more about Paul For Brain Recovery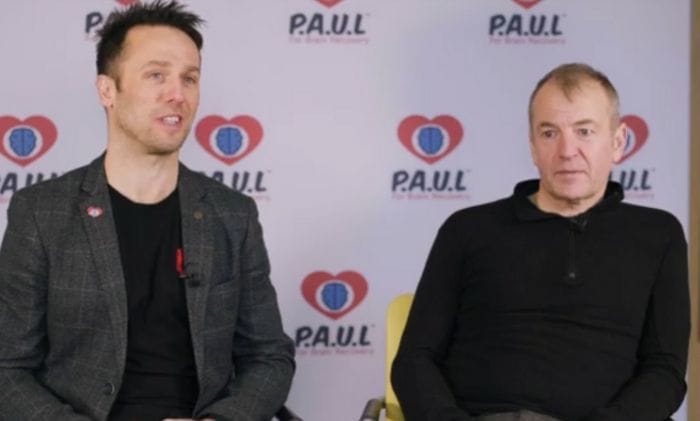 Spinal Injuries Association and Martin's Mountain
We commenced our partnership with the Spinal Injuries Association in 2019 with a pledge to raise £100,000 for the charity and the Martin's Mountain Appeal.
In 2019, Martin's Mountain appeal was established by our client and survivor of the 2017 Manchester Arena bombing Martin Hibbert.
Martin announced a challenge to raise £1 million for the Spinal Injuries Association (SIA), by climbing Mount Kilimanjaro in a specially adapted wheelchair.
Martin was left in a wheelchair after suffering a serious spinal cord injury, but was determined to turn tragedy into something good and give something back to the charity that supported him from day one.
This he did, and to support his cause, our team at Hudgell Solicitors raised £100,000 through a series of events, including staff climbing Mount Snowdon in Wales, running marathons and a dedicated golf day.
In 2021, Hudgells became SIA business Members and we continue to raise funds, and partner in different ways.
Find out more about the Spinal Injuries Assocation  Martin's Mountin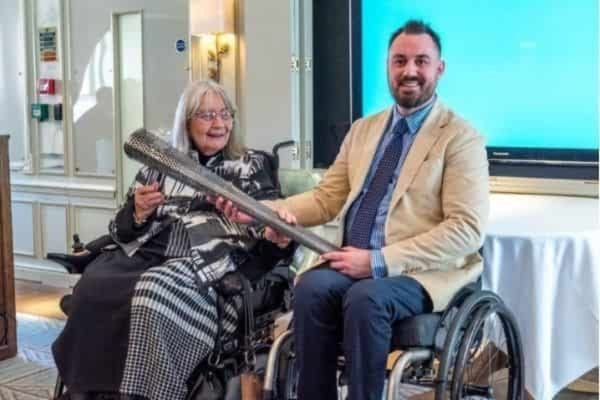 The Limbless Association
We were proud to work with the Limbless Association to help it launch its Support and Connect Hub initiative in Hull in 2019, helping to build awareness throughout the city of the support provided.
The charity aims to ensure that 'no amputee need cope alone' and at Hudgells we provided support through donations to assist with the day-to-day running of the charity.
We are also a legal panel member for the charity, offering expertise in the areas of personal injury, clinical negligence and legal cases involving catastrophic injury and amputation.
Find out more about The Limbless Association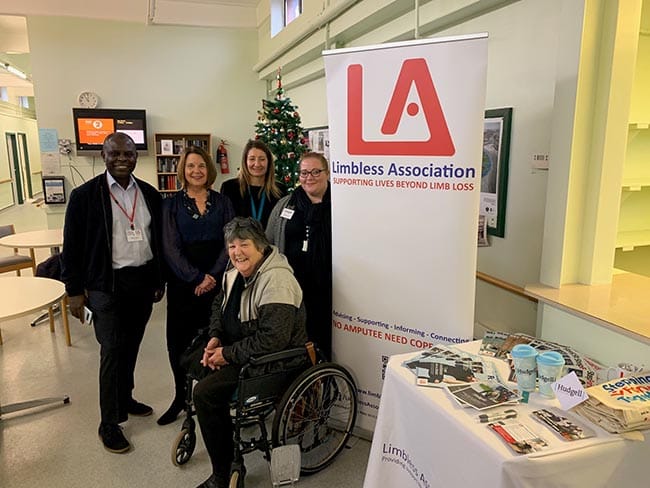 Candlelighters
Based at Leeds General Infirmary, Candlelighters is a charity which provides a network of vital support to children diagnosed with cancer and their families.
Its services include funding play leaders on hospital wards to distract children and help them understand more about their treatment and a dedicated 'dinner lady' to ensure they have the food they want as their taste buds and eating habits change.
Support is also provided for mums, dads, grandparents and siblings, from one-on-one and group sessions to therapy and massage.
In 2019 we donated £5,000 which helped cover the cost of providing a new mascot – Champ – to help raise the spirits of children on the cancer ward.
We also donated a further £2,000 through a number of events and challenges undertaken by staff, who took part in skydives, half marathons, abseils and events throughout 'Pink It Up' Week.
Find out more about Candlelighters.
Special Stars Foundation
A charity which aims to improve the quality of life for people with disabilities and their families, we have been proud to offer our support to the Special Stars Foundation.
Special Stars supports just over 2,000 families affected by disability in the Hull and East Yorkshire region, providing a diverse calendar of inclusive social activities in which disabled people of all ages and abilities can participate in.
It also offers subsidised physiotherapy and a range of support, training and advice services for parent carers.
As one of our chosen charity partners in 2019, we made a £5,000 donation to help support services, and staged a number of fundraising events at which staff participated to raise funds, including taking part in an inflatable 5k challenge, and the Hull Marathon.
Find out more about the Special Stars Foundation.
Simon on the Streets
As part of our commitment to tackling homelessness, we supported the charity Simon on the Streets, which operates in Leeds, Bradford and Huddersfield to support the homeless community.
Five staff members took part in its annual 'Sleep With Simon' fundraiser in October 2017, a challenge in which people face a night in the open to not only raise funds through sponsorship, but to gain a better understanding and appreciation of the issues the homeless face, and as a result have a deeper sense of empathy for those who live that way every day.
Our team raised in excess of £1,000 for the charity on the night, adding to our initial donation of £5,000.
Find out more about Simon on the Streets.
Hull Homeless Community Project
We supported the Hull Homeless Community project as part of our 'Elephant in the Room' campaign to confront the social inequality of homelessness.
The project not only works with people rough sleeping on the streets, but extends its support to all those affected or at risk of homelessness.
We made a £5,000 donation to the charity and members of our team volunteered to help decorate a house for a young couple who were homeless, but re-housed with help from Hull Homeless Community Project ahead of the birth of their first child.
Other Hudgell staff donated household items while volunteers helped transform their new home.
Find out more about Hull Homeless Community Project.
Our Charity Friends
Each department at Hudgells supports a local charity of it's choice. Each partnership is unique and tailored to the needs of the charity and support ranges from fundraising to volunteering to offering marketing and administration support.
Our charity Friends are:
One Punch Hull and East Yorkshire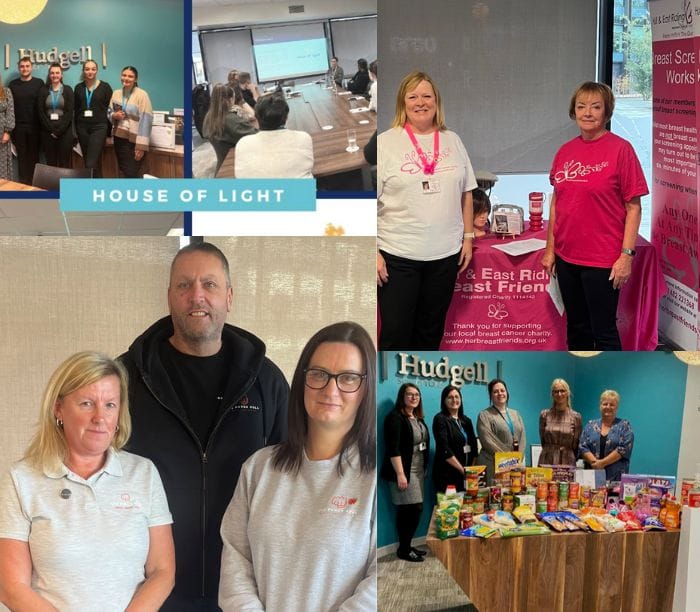 Our Community Clubs
Hudgells have a  number of established relationships with local sporting clubs providing essentiual funding for sports kit, equipment and day to day running of the clubs.
Hudgells have been long-term sponsors  of Betfred Super Lague side Hull KR and continue their commitment as Platinum Partners in 2023/2024
Hudgells and Hull KR work together in many different ways in the community and for the second year running, Hudgells  sponsored the Hull KR community awards which recognised the committed volunteers and people with the community who go above and beyond to showcase their dedication to rugby league and their communities.
Read more about the Hull KR Community Awards here
Hudgells sporting clubs partners are:
Hull & East Yorkshire Powerchair Foortball Club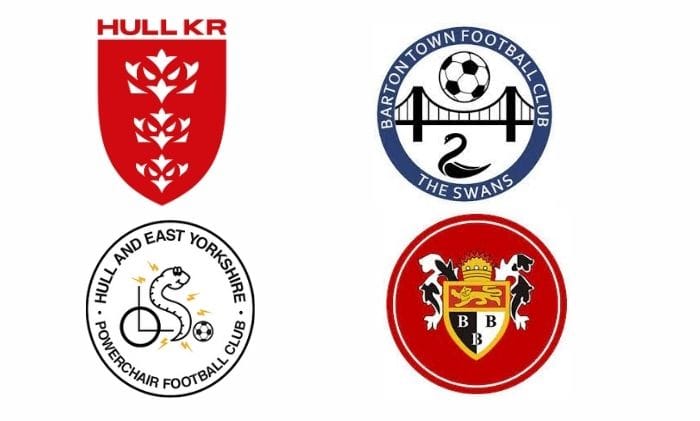 Hudgells and Hull & East Yorkshire Powerchair Football Club
Corporate Video